Back to selection
Will Data Caps Kill Indie Film?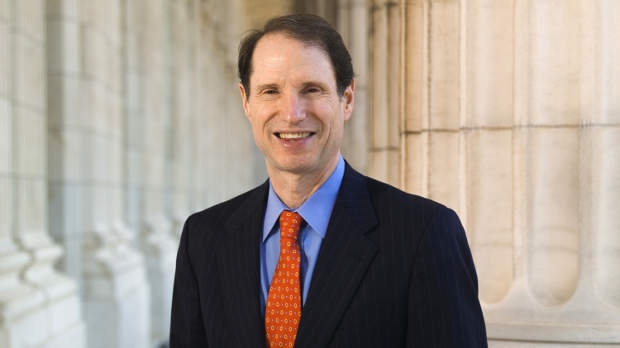 Do you watch movies downloaded via the Internet to your laptop, tablet, smartphone or even TV set? If so, have you received a love letter from your Internet Service Provider (ISP) informing you to either go on a digital data diet or plan to pay more to suck down more streaming 1s and 0s?  If not, it will arrive shortly.
The leading ISPs are changing the usage and pricing models they have long used, shifting the industry from one with "unlimited" plans to "limited" deals.
The effort to impose data caps – sometimes called data throttling – may have significant, long-term consequences for indie filmmakers. Indie film distribution is increasingly augmenting traditional festival and theatrical releases with Internet video streaming to reach in-home viewers. In this effort, indie makers are relying on non-traditional distributors like Netflix, Apple and YouTube as well as an increasing number of micro-distributors to get their works out.
As a rule of thumb, an average full-length HD film uses around 3.5 GB; an average hour-long TV drama series uses 800 MB. The major ISPs are imposing "data caps" on both wireline and "4G" wireless services. For example, AT&T is capping its DSL bandwidth 150 gigs per month and limiting its wireless 4G plans to 2 GB a month.
There are, in essence, two forms of Internet video streaming:
Internet Protocol Television (IPTV)

— is a method for the delivering of digital programming over a closed or proprietary network offered by a cable or telephone company. With IPTV, the cable/telco subscriber selects the program s/he wants to see and it is transmitted downstream to the viewer. This service is promoted by the cable industry as "TV Everywhere" and most programming is the same as that offered by a cable and satellite service.
Over The Top

(OTT) — refers to an open or unmanaged video data stream that rides "over the top" of an ISP's network. OTT delivers streaming and/or VOD programming utilizing the open, public Internet. It requires a special set-top converter like that offered by Roku Box, Google TV and Apple TV.
The major ISPs, like AT&T, Verizon, Time Warner and Comcast, are imposing data caps for a variety of reasons. They claim that the enormous increase in video on the 'net is leading to scarcity and roadblocks on both wired and wireless distribution. This assertion has repeatedly been debunked.
The real reason for the imposition of data caps is to increase corporate income, reduce the competition posed by OTT distributors and end net neutrality.
The issue of data caps has, over the last couple of months, gained increased attention. Most recently, the New America Foundation released a study that finds, among other things, that "tiered pricing and data caps have also become a cash cow for the two largest mobile providers, Verizon and AT&T, who already were making impressive margins on their mobile data service before abandoning unlimited plans."
In addition, two federal initiatives may have meaningful consequences for both U.S. Internet users and indie makers. In June 2012, the Department of Justice announced an inquiry into the new pricing policies of the major ISPs, including AT&T and Comcast.
In December 2012, Senator Ron Wyden (D-OR) introduced the Data Cap Integrity Act that would require the FCC to establish standards as to how ISPs measure data transmission. It was introduced to ensure that "consumers are provided tools to manage their data consumption and that ISPs cannot, for purposes of measuring data, discriminate against any content."
For indies, the key words are "cannot … discriminate against any content." That content is your work.
The imposition of data caps may have serious consequences for indie makers. First, Netflix and others, warn that caps discriminate against OTT video distribution while strengthening the hand of IPTV providers.  Second, increased fees to end-users may lead to consumers becoming more selective in their viewing habits, less willing to take chances with riskier indie films.  And, finally, data caps could squeeze micro distributors, thus cutting the financial returns earned by indie makers on their streamed films.
Besides the American consumer, guess who will likely lose with data caps?
* * *
David Rosen is a writer and business-development consultant. He is author of the indie classic, Off-Hollywood: The Making & Marketing of Independent Films (Grove), originally commissioned by the Sundance Institute and the Independent Feature Project. He can be reached at drosennyc@verizon.net. For more information, check out www.DavidRosenWrites.com and www.DavidRosenConsultants.com.