Back to selection
How to Choose a Crowdsourced Theatrical Platform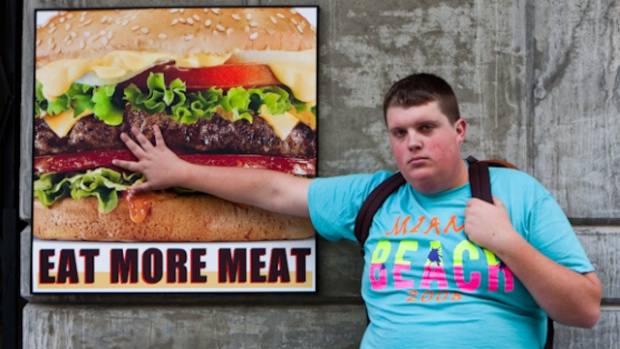 Fat Kid Rules the World
Since I co-founded the distribution platform OpenIndie in 2009, the direct-to-fan model has matured into an attractive alternative to traditional distribution deals. Theatrical options in particular have increased dramatically, and success stories have grown from the few to the many. Having moved on from OpenIndie earlier this year, I will be writing a series of articles for Filmmaker on the new ways in which technology can enable distribution for independent filmmakers. In this first post, I'll reflect on the theatrical space, highlight a range of the available crowdsourced theatrical platforms, and discuss their differences and the opportunities they present for filmmakers.
The term "crowdsourced theatrical" refers to a collection of distribution practices and platforms that let the crowd decide what plays where. Obviously, by its very nature, crowdsourced theatrical is an involved process with many moving parts, and no two platforms have come up with exactly the same solution. The lack of a unified approach has left some filmmakers confused about their options. I hope that by highlighting some of the key differences I can make the space a little less opaque.
Tugg
Let's being with seemingly the most popular, Tugg. Founded by Pablo Gonzalez and The Tree of Life producer Nicolas Gonda, Tugg works with both studios and indies to bring films to theaters. Their model begins with what they call a "promoter." The process begins when the promoter states that they would like to screen a given film at a given theater.
These promoters can be anyone, but in the case of indies they are often the filmmaker themselves. This provides the filmmaker with an attractive level of control over where and when their film screens. Once Tugg has confirmed the screening time, date and location, a ticket sale threshold is set by Tugg, and the promoter must sell at least that quantity of tickets via the Tugg site in order for the screening to take place. If the threshold is not met all ticket sales are cancelled and the screening does not happen.
This all or nothing, Kickstarter-esque, approach seems to be popular. Perhaps due to the popularity of crowdfunding platforms and Tugg's similar campaign model, Tugg has been very successful in organizing tours for major indies and allowing film fans to bring their favorite films to theaters near them. Fat Kid Rules the World and Indie Game: The Movie are two notable films who have used the platform. All revenue from Tugg events is divided between the theater and filmmaker after Tugg has recouped costs, taken a percentage and the promoter has received their 5% of the adjusted gross.
Gathr
Created by filmmaker Scott Glosserman (Behind the Mask), Gathr is similar to Tugg in its approach. In an attempt to formalize the vernacular used in this space Gathr champion the term Theatrical On Demand ®. A "movie captain" takes the same role as Tugg's promoter in requesting a screening of a given film in a given location. The captain is then tasked with promoting the screening to ensure it meets its target ticket-sale tipping point. Once the tipping point is met the screening is give the green light and credit card transactions are processed for all attendees.
Unlike Tugg, Gathr offers a specific "campus screening" option. This is effectively a fixed-price screening fee for educational institutions. The screener makes a one-off purchase, typically around $300 – $500 per screening, and Gathr sends them the film on DVD.  This isn't a compulsory feature of Gathr, but films like  Bidder 70 and Marley are currently taking advantage of the flexibility of a fixed price educational and revenue share theatrical options.
OpenIndie
Launched in 2010 OpenIndie was the first platform of its kind. Founded by Arin Crumley (Four Eyed Monsters) and myself, it provides indie filmmakers with the opportunity to demonstrate geographic demand for their film worldwide. Fans are encouraged to request a screening of a film in their area. This demand is then displayed publicly and anyone, be it a theater, arts center or an individual, can organize a screening. The data collected by the site is available for the filmmaker to export and do with what they wish. They own their data, and these contacts and metrics can be valuable in terms of establishing a sustainable filmmaking career.
OpenIndie presents a less standardized approach to Tugg and Gathr in that it allows the filmmaker to specify their own terms for revenue share and puts the screening organizer in direct contact with the filmmaker. However, this in turn puts the emphasis upon the filmmaker to supply an appropriate copy of their film and to deal with any contractual and payment processing issues with the screening organizer. These can sometimes be daunting and time consuming. Although this may change, OpenIndie is currently a free tool for filmmakers. The trade off is that filmmakers and venues need to take responsibility for doing the screening legwork.
Simple Machine
Simple Machine is the newcomer to this space and again presents a slightly different proposition. Created by filmmaker Nandan Rao and soft-launched at SXSW 2013, the platform focuses on alternative spaces: coffee shops, arts centers, pop-up cinemas — anywhere other than traditional theaters. This approach is interesting; Simple Machine's focus is to sell these venues on the benefits of a secondary or maybe tertiary revenue stream from regular film screenings. Simple Machine's goal is to become a marketplace bringing together venues and filmmakers.
Unlike some of the other platforms Simple Machine do not engage with the audience or involve themselves in ticket sales at this point. Like OpenIndie, this puts these concerns firmly in the lap of the venue and filmmaker. The filmmaker can decide whether they want to operate on a fixed fee or revenue-share basis with the venue. In return for their service Simple Machine take either a modest 10% of revenue (including costs), 10% off the top of a fixed fee or 5% from each party in a revenue-share situation.
This approach could be particularly exciting for documentary, social justice or genre films with an audience willing to seek out the content in alternative spaces. To claim this crowdsourced theatrical space, Simple Machine will need to grow a large and sustainable non-theatrical network of venues. This will be a challenging task. As we've seen from services like Foursquare and Groupon, growing a network of engaged brick-and-mortar businesses can require a huge marketing spend.
Which platform to choose and final thoughts
As with many technology decisions, releasing a film by engaging with the crowd requires choosing the right tool for the job. Tugg has popularity  on its side; the company has been very successful in communicating how their platform works, and they appear to have the sheer number of theaters and successful screenings on their side. Gathr provides you with the same tools and the flexibility to offer educational institutions a fixed-fee option. OpenIndie is free, gives you ownership of your own data and the flexibility to screen anywhere.  Finally, Simple Machine, while new and unproven, could be a great way for films with a message to get in front of people who aren't necessarily regular moviegoers in non-traditional venues. However, it's important to note that both OpenIndie and Simple Machine do not offer you theatrical venues and rely heavily on filmmaker and venue collaboration.
The important thing to remember is that none of these platforms demand exclusivity. They do not take your rights, prevent you from screening your film wherever and whenever you wish or sell your foreign or ancillary rights. Filmmakers have the freedom to test the water with these platforms without fear of being tied to one outlet. As Marc Schiller said in a recent IFP article, "The reality is that a filmmaker who decides not to sell their film to a distributor often has the ability to put together a "dream team" of talent that the traditional distributors can't."
The beauty of all these crowdsourced theatrical platforms is that they allow you to decide who the best players are for your own dream team.