Back to selection
Of Gods and Dogs Wins 2014 Sundance Short Film Grand Jury Prize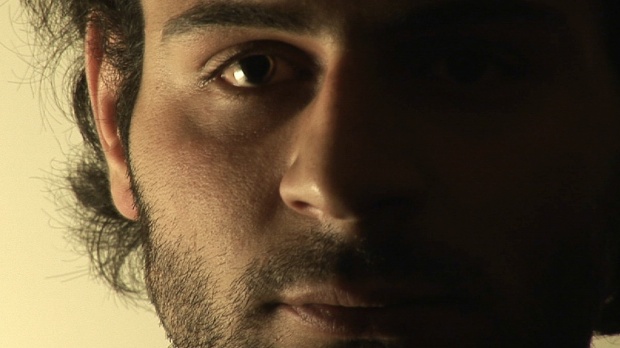 Of Gods and Dogs
Of Gods and Dogs, by the Syrian Arab Republic's Abounaddara Collective, has won the 2014 Sundance Film Festival Short Film Grand Jury Prize. The film tells the story of a Syrian soldier seeking vengeance on the God who led him to kill an innocent man. Also announced today at a ceremony in Park City, UT, were seven other awards, including the Short Film Jury Award: U.S. Fiction, which went to Janizca Brava's Gregory Goes Boom.
A record 8,161 shorts were submitted to the festival, of which 66 were selected for screening. The Short Film jurors were: Vernon Chatman, producer, writer, director and voice actor; filmmaker/actor Joshua Leonard; and Ania Trzebiatowska, artistic director of the Off Plus Camera International Festival of Independent Cinema, based in Krakow, Poland.
In addition to Gregory Goes Boom, posted below, 13 other shorts are available on Sundance's YouTube channel.
A complete list of winners follows:
The Short Film Grand Jury Prize was awarded to:

Of God and Dogs / Syrian Arab Republic (Director: Abounaddara Collective) — A young, free Syrian soldier confesses to killing a man he knew was innocent. He promises to take vengeance on the God who led him to commit the murder.

The Short Film Jury Award: U.S. Fiction was presented to:

Gregory Go Boom / U.S.A. (Director and screenwriter: Janicza Bravo) — A paraplegic man leaves home to be on his own.

The Short Film Jury Award: International Fiction was presented to:

The Cut / Canada (Director and screenwriter: Geneviève Dulude-Decelles) — The Cut tells the story of a father and a daughter, whose relationship fluctuates between proximity and detachment, at the moment of a haircut.

The Short Film Jury Award: Non-fiction was presented to:

I Think This Is the Closest to How the Footage Looked / Israel (Directors: Yuval Hameiri, Michal Vaknin) — A man with poor means recreates a lost memory of the last day with his mom. Objects come to life in a desperate struggle to produce a single moment that is gone.

The Short Film Jury Award: Animation was presented to:

Yearbook / U.S.A. (Director and screenwriter: Bernardo Britto) — A man is hired to compile the definitive history of human existence before the planet blows up.

A Short Film Special Jury Award for Unique Vision was presented to:

Rat Pack Rat / U.S.A. (Director and screenwriter: Todd Rohal) — A Sammy Davis Jr. impersonator, hired to visit a loyal Rat Pack fan, finds himself performing the last rites at the boy's bedside.

A Short Film Special Jury Award for Non-fiction was presented to:

Love. Love. Love. / Russia (Director: Sandhya Daisy Sundaram) — Every year, through the endless winters, her love takes new shapes and forms.

A Short Film Special Jury Award for Direction and Ensemble Acting was presented to:

Burger / United Kingdom, Norway (Director and screenwriter: Magnus Mork) — It's late night in a burger bar in Wales…