Back to selection
Noah Cowan Named Executive Director of San Francisco Film Society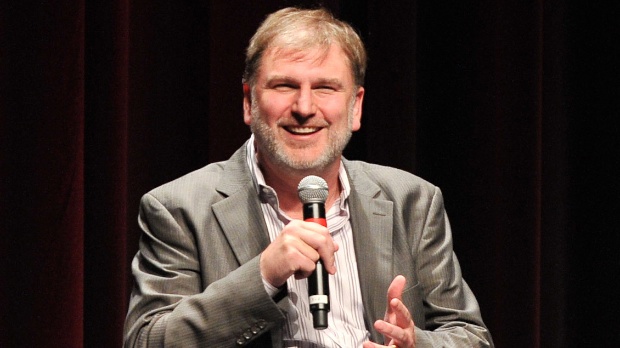 Noah Cowan. Photo by George Pimentel. Wireimage/Getty for TIFF
Noah Cowan, the founding Artistic Director of the Bell Lightbox, is leaving Toronto for the Bay Area, where he will take over as the Executive Director of the San Francisco Film Society.
"I am grateful to the Board of Directors of the Film Society for providing this remarkable opportunity," said Cowan in a press release. "The Bay Area has a storied relationship to cinema's century-plus history and is currently home to the technology companies that will decisively influence the medium's future. SFFS is uniquely positioned to work with filmmakers, educators and enthusiastic local audiences to embrace the dynamic and exciting changes taking place within the industry and continue to ensure that great cinema is made, seen and appreciated."
Cowan is well known in the film and festival worlds, having begun his career as a programmer for the Toronto International Film Festival's Midnight Madness section in 1989. He moved on to curate sections covering India and Japan, and he also became a distributor, running Cowboy Pictures with John Vanco. During its six-year run, Cowboy released such films as David Gordon Green's George Washington and Lynn Ramsay's Morvern Callar. Cowan also founded the Global Film Initiative, a nonprofit advocacy group for international film. Cowan is also a familiar face — or byline — to long-time Filmmaker readers, with his thoughtful and provocative festival deep dives a mainstay of our coverage in the 1990s.
Cowan steps into the position previously held by Ted Hope, who announced his resignation from the job in October.
David Winton, SFFS Board President, commented, "The board and staff of the San Francisco Film Society are thrilled to have Noah Cowan join us to lead this organization into the future. His intimate knowledge of the international film scene and his many achievements in Toronto make him the perfect person to continue building on the Film Society's mission of showcasing the best in world cinema, promoting media literacy in our schools and supporting exceptional independent filmmakers."
Said Director of Programming Rachel Rosen, "We're very excited to have Noah join us at SFFS. His impressive experience in the film industry—his excellent programming at TIFF, distribution and granting experience at Cowboy and the Global Film Initiative, and innovative leadership at the TIFF Bell Lightbox—reveal that he shares the Film Society's passion for cinema and for supporting a wide range of films and filmmakers."
Congratulations to our old friend on this exciting move. We can't wait to follow his progress at this forward-thinking film institution.