Back to selection
Boyhood, Birdman, CITIZENFOUR, and More Receive 24th Annual Gotham Independent Film Awards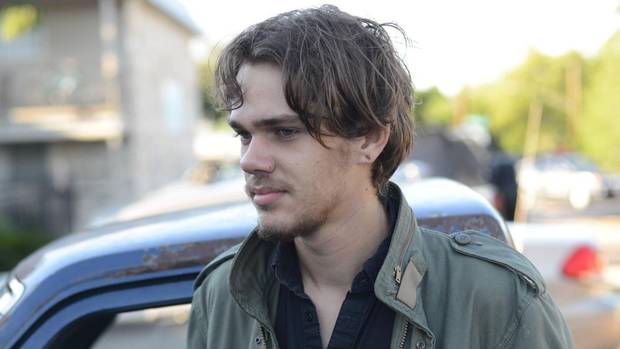 Boyhood
Nominees were announced this morning for the 24th Annual Gotham Independent Film Awards by IFP, with Richard Linklater's Boyhood receiving the most nominations, including Best Picture. Birdman received two awards, including Best Director (for Alejandro G. Iñárritu) and Best Actor (Michael Keaton). The Best Picture nominations were rounded out by Ira Sachs' Love is Strange, Wes Anderson's The Grand Budapest Hotel and a left-field pick, Jonathan Glazer's unsettling tale of alien visitation, Under the Skin.
The Gothams are also awarding a Special Jury Award to the three lead actors of Foxcatcher: Steve Carell, Mark Ruffalo, and Channing Tatum.
"Each year the Gotham Awards honor the best work from our independent storytellers and help new audiences discover their work," said Joana Vicente, Executive Director of IFP and the Made in NY Media Center in a statement. "We congratulate this year's nominees, from the master film artists to the talented newcomers, a true representation of the rich and diverse range of today's independent filmmaking."
As the press release notes, "Nominees are selected by committees of film critics, journalists, festival programmers, and film curators. Separate juries of writers, directors, actors, producers, editors and others directly involved in making films will determine the final Gotham Award recipients." Accordingly, the Gothams, while being an early launch pad for Oscar hopefuls, is also known for selecting films that might be overlooked by other awards or which register strongly in the independent community. This year, the Gothams have risen the profile of performers such as Obvious Child's Jenny Slate, Blue Ruin's Macon Blair and Dear White People's Tessa Thompson (all nominated for Breakthrough Actor); the formally bracing documentary Manakamana (nominated for Best Documentary), and the young directors nominated for the Bingham Ray Breakthrough Director Award.
In addition to the competitive awards, Gotham Award Tributes will be given to actor Tilda Swinton, director Bennett Miller and Industry Tribute recipient Netflix's Ted Sarandos. The Gothams will be held Monday, December 1 at Cipriani Wall Street.
The nominations and the jury rosters follow.
The 2014 Gotham Independent Film Award nominations are:

Best Feature
Birdman or (The Unexpected Virtue of Ignorance)
Alejandro G. Iñárritu, director; Alejandro G. Iñárritu, John Lesher, Arnon Milchan, James W. Skotchdopole, producers (Fox Searchlight Pictures)

Boyhood
Richard Linklater, director; Richard Linklater, Cathleen Sutherland, Jonathan Sehring, John Sloss, producers (IFC Films)

The Grand Budapest Hotel
Wes Anderson, director; Wes Anderson, Scott Rudin, Steven Rales, Jeremy Dawson, producers (Fox Searchlight Pictures)

Love Is Strange
Ira Sachs, director; Lucas Joaquin, Jay Van Hoy, Lars Knudsen, Ira Sachs, Jayne Baron Sherman, producers (Sony Pictures Classics)

Under the Skin
Jonathan Glazer, director; Nick Wechsler, James Wilson, producers (A24 Films)

Best Documentary
Actress
Robert Greene, director; Douglas Tirola, Susan Bedusa, Robert Greene, producers (The Cinema Guild)

CITIZENFOUR
Laura Poitras, director; Laura Poitras, Mathilde Bonnefoy, Dirk Wilutzky, producers (RADiUS, Participant Media, and HBO Documentary Films)

Life Itself
Steve James, director; Zak Piper, Steve James, Garrett Basch, producers (Magnolia Pictures and CNN Films)

Manakamana
Stephanie Spray & Pacho Velez, directors; Lucien Castaing-Taylor, Véréna Paravel, producers (The Cinema Guild)

Point and Shoot
Marshall Curry, director; Marshall Curry, Elizabeth Martin, Matthew Van Dyke, producers (The Orchard and American Documentary / POV)

Bingham Ray Breakthrough Director Award
Ana Lily Amirpour for A Girl Walks Home Alone at Night (Kino Lorber)
James Ward Byrkit for Coherence (Oscilloscope Laboratories)
Dan Gilroy for Nightcrawler (Open Road Films)
Eliza Hittman for It Felt Like Love (Variance Films)
Justin Simien for Dear White People (Lionsgate and Roadside Attractions)

Best Actor*
Bill Hader in The Skeleton Twins (Lionsgate and Roadside Attractions)
Ethan Hawke in Boyhood (IFC Films)
Oscar Isaac in A Most Violent Year (A24 Films)
Michael Keaton in Birdman or (The Unexpected Virtue of Ignorance) (Fox Searchlight Pictures)
Miles Teller in Whiplash (Sony Pictures Classics)

* The 2014 Best Actor nominating panel also voted to award a special Gotham Jury Award jointly to Steve Carell, Mark Ruffalo, and Channing Tatum for their ensemble performance in Foxcatcher (Sony Pictures Classics).

Best Actress
Patricia Arquette in Boyhood (IFC Films)
Gugu Mbatha-Raw in Beyond the Lights (Relativity Media)
Julianne Moore in Still Alice (Sony Pictures Classics)
Scarlett Johansson in Under the Skin (A24 Films)
Mia Wasikowska in Tracks (The Weinstein Company)

Breakthrough Actor
Riz Ahmed in Nightcrawler (Open Road Films)
Macon Blair in Blue Ruin (RADiUS)
Ellar Coltrane in Boyhood (IFC Films)
Joey King in Wish I Was Here (Focus Features)
Jenny Slate in Obvious Child (A24 Films)
Tessa Thompson in Dear White People (Lionsgate and Roadside Attractions)

Twenty writers, critics and programmers participated in the nomination process, considering 199 eligible submissions. The Nominating Committees for the 2014 Gotham Independent Film Awards were:

Nominating Committee for Best Feature and Breakthrough Director:
Justin Chang, Senior Film Critic, Variety
Eric Kohn, Lead Film Critic, Indiewire
Christy Lemire, Film Critic, ChristyLemire.com and co-host, What the Flick?!
Andrew O'Hehir, Film Critic, Salon.com
Joshua Rothkopf, Film Editor, Time Out New York

Nominating Committee for Best Documentary:
Charlotte Cook, Director of Programming, Hot Docs Canadian International Documentary Festival
Bilge Ebiri, Film Critic, New York Magazine and Vulture
Cynthia Fuchs, Film-TV Editor, PopMatters
Tom Hall, Executive Director, Montclair Film Festival
Sky Sitney, Visiting Artist, Georgetown University Film and Media Studies Department

Nominating Committee for Best Actor and Best Actress:
Mark Harris, Editor-at-Large, Entertainment Weekly and columnist, Grantland
Ann Hornaday, Film Critic, The Washington Post
Glenn Kenny, Critic, RogerEbert.com; author, Anatomy of an Actor: Robert De Niro
David Rooney, Film & Theater Critic, The Hollywood Reporter
Elizabeth Weitzman, Film Critic, New York Daily News

Nominating Committee for Breakthrough Actor:
Sam Adams, Editor of Criticwire, Indiewire
A.A. Dowd, Film Editor, The A. V. Club
Sheila O'Malley, Film Critic, RogerEbert.com
Ronnie Scheib, Film Critic, Variety
Stephen Whitty, Film Critic, Newark Star-Ledger

Spotlight on Women Filmmakers 'Live the Dream' Grant
For the fourth consecutive year, IFP is proud present the euphoria Calvin Klein Spotlight on Women Filmmakers 'Live the Dream' grant, a $25,000 cash award for an alumna of IFP's Independent Filmmaker Labs. This grant aims to further the careers of emerging women directors by supporting the completion, distribution and audience engagement strategies of their first feature film.

The nominees are:

Garrett Bradley, director, Below Dreams
Claire Carré, director, Embers
Chloé Zhao, director, Songs My Brothers Taught Me

Gotham Independent Film Audience Award
New this year, IFP members will have a voice in determining the 5th Annual Gotham Independent Film Audience Award with nominees comprised of the 15 nominated films in the Best Feature, Best Documentary, and Bingham Ray Breakthrough Director Award categories. All IFP current, active members at the Individual Level and above will be eligible to vote.  Voting will take place online from November 19th at 12:01 AM EST and conclude on November 26th at 5:00 PM EST. In addition, IFP will be scheduling screenings of many of the nominated films for IFP members in the theater at the Made in NY Media Center by IFP in Brooklyn. These screenings will take place from November 5-12. The winner of the Audience Award will be announced at the Gotham Awards Ceremony on December 1, 2014.

Sponsors
The Premier Sponsor of the 24th annual Gotham Independent Film Awards is The New York Times and the Platinum Sponsor is euphoria Calvin Klein. Additionally, the awards will be promoted nationally in an eight-page special advertising section in The New York Times in November 2014.

2014 Gotham Independent Film Awards by IFP– Alphabetical List of Nominated Films

Actress
Best Documentary

Beyond the Lights
Best Actress

Birdman or (The Unexpected Virtue of Ignorance)
Best Feature
Best Actor

Blue Ruin
Breakthrough Actor

Boyhood
Best Feature
Best Actor
Best Actress
Breakthrough Actor

CITIZENFOUR
Best Documentary

Coherence
Breakthrough Director

Dear White People
Breakthrough Director
Breakthrough Actor

A Girl Walks Home Alone at Night
Breakthrough Director

The Grand Budapest Hotel
Best Feature

It Felt Like Love
Breakthrough Director

Life Itself
Best Documentary
Love Is Strange
Best Feature
Manakamana
Best Documentary
A Most Violent Year
Best Actor

Nightcrawler
Breakthrough Director
Breakthrough Actor

Obvious Child
Breakthrough Actor

Point and Shoot
Best Documentary
The Skeleton Twins
Best Actor

Still Alice
Best Actress

Tracks
Best Actress

Under the Skin
Best Feature
Best Actress

Whiplash
Best Actor

Wish I Was Here
Breakthrough Actor

About IFP
The Independent Filmmaker Project (IFP) champions the future of storytelling by connecting artists with essential resources at all stages of development and distribution. The organization fosters a vibrant and sustainable independent storytelling community through its year-round programs, which include Independent Film Week, Filmmaker Magazine, the Gotham Independent Film Awards and the Made in NY Media Center by IFP, a new incubator space developed with the Mayor's Office of Media and Entertainment. IFP represents a growing network of 10,000 storytellers around the world, and plays a key role in developing 350 new feature and documentary works each year. During its 35-year history, IFP has supported over 8,000 projects and offered resources to more than 20,000 filmmakers, including Debra Granik, Miranda July, Michael Moore, Dee Rees, and Benh Zeitlin. More info at www.ifp.org.

About the Gotham Independent Film Awards by IFP
The Gotham Independent Film Awards by IFP, selected by distinguished juries and presented in New York City, the home of independent film, are the first honors of the film awards season. This public showcase honors the filmmaking community, expands the audience for independent films, and supports the work that IFP does behind the scenes throughout the year to bring such films to fruition.

For information on attending: http://gotham.ifp.org