Back to selection
IFP Announces Documentary Projects for Annual IFP Labs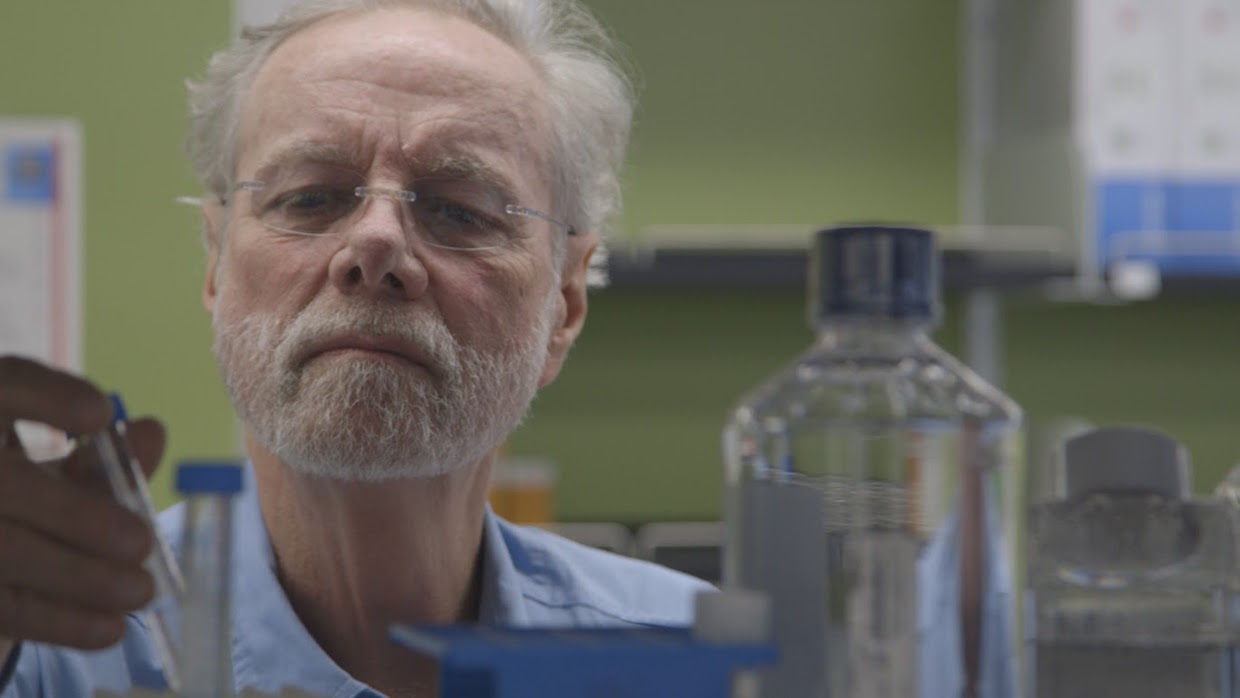 Canary in a Coal Mine
The Independent Filmmaker Project (IFP), Filmmaker's parent organization, announced today the ten documentaries selected for the 2016 IFP Filmmaker Labs, IFP's annual yearlong fellowship for first-time feature directors. The creative teams of the selected films are currently attending the first week's sessions – The Time Warner Foundation Completion Labs – taking place May 11-15 in New York City. As of 2015, the 196 projects that have gone through the program include such critically acclaimed films as the recent documentaries (T)error by Lyric Cabral and David Felix Sutcliffe (Independent Lens), Nanfu Wang's Hooligan Sparrow (POV), Sharon Shattuck's From This Day Forward (POV), Leah Wolchok's Very Semi-Serious (HBO), Cecilia Aldarondo's Memories of a Penitent Heart (POV), Drea Cooper and Zackary Canepari's T-Rex: Her Fight for Gold (Independent Lens), David Thorpe's Do I Sound Gay? (Sundance Selects), and Amanda Wilder's Gotham, Independent Spirit, and Cinema Eye Honors nominated Approaching the Elephant. As part of IFP's ongoing commitment to diversity, the Independent Filmmaker Labs also seek to ensure that at least 50% of the participating projects have an inclusive range of races, genders, sexual orientations, ethnicities and physical abilities in key creative positions. This year, half of the ten projects are directed or co-directed by women, and of the 24 attending Fellows attached to these projects, 63% are women. For more information, click here.
306 Hollywood
Our grandmother's death triggers a surreal excavation through 70 years of life at 306 Hollywood Avenue. This magical realist documentary charts a course from her house in New Jersey to ancient Rome and outer space in search of the mysterious connections between memory, history, and what truly remains after life ends. Elan Bogarin & Jonathan Bogarin (Directors, Writers, Producers, DPs), Nyneve Laura Minnear (Editor). New York, NY
93Queen
93Queen follows Rachel "Ruchie" Freier, a diminutive, no­nonsense Hasidic lawyer and mother of six who is determined to provide dignified Emergency Medical Services (EMS) to the Hasidic women and girls of Borough Park, Brooklyn. Paula Eiselt (Director, Producer), Heidi Reinberg (Producer). Queens, NY
Canary in a Coal Mine
Jennifer, a Harvard PhD student, was signing a check at a restaurant when she found she
could not write her own name. Months before her wedding, she became progressively more ill,
 losing the ability even to sit in a wheelchair. When doctors insisted that her condition was psychosomatic, she picked up her camera to document her own story and the stories of four other patients struggling with the world's most prevalent orphan disease – Myalgic Encephalomyelitis, often referred to as 
Chronic Fatigue Syndrome. 80% of its sufferers are women. Jennifer Brea (Director, Producer), Patricia Gillespie (Producer), Laura Vigilante (Impact Producer). Princeton, NJ.
Curandera
Curandera brings you into the life of Yolanda Frausto and her family. Following the death of her 20-year-old son Johnny at the hands of the police, Yolanda, her son Donny and brother Anthony, and Johnny's childhood friends in Riverside, CA are brought together to reflect on their lives and struggles with addiction, violence, and the system. Through meditative practices, guided by healing spirits, Yolanda strives to transform addiction and violence into wisdom and strength, discovering her power to heal herself and transform the lives around her. Ethan Goldwater (Director, Producer), Alessandra Lacorazza (Editor), Max Basch (DP). Brooklyn, NY.
For the Birds
Kathy's love for her pet ducks and chickens — all 200 of them — is beginning to cause problems in her marriage. When a local animal rescue group gets involved, accusations fly and Kathy must defend her way of life — or lose everything. The quiet town of Ellenville, New York becomes the stage of a fateful custody battle over the birds in this exhilarating verité tale. Richard Miron (Director, Producer, Editor), Holly Meehl (Producer), Jeffrey Star (Producer). Brooklyn, NY
Gautam Buddha
Gajon is a form of traveling theater from rural eastern India in which men play female roles. Many of them are gay. The film explores the lives two gay actors have built around Gajon. Gautam is married with a kid – the theater lets him get away from home; Buddha is building a one-room house for himself and his boyfriend. Shayok Mukhopadhyay (Director, Producer, DP, Editor). White Plains, NY.
Idiom (Hale County, This Morning, This Evening)
A constellation of imagery presents the life of two men living in the historic South. RaMell Ross (Director, Writer, Producer, DP, Editor), Maya Krinsky (Creative Producer, Story Consultant). Providence, RI
Letters from the Still Point
Is it possible to make a home somewhere you feel out of place? A visit to her mother's home in Texas leads the filmmaker to explore the poetics of belonging, dislocation and hybrid identity across three generations of her Iraqi family. Nadia Shihab (Director, DP), Talal Al-Muhanna (Executive Producer). Berkeley, CA
Sage Country
This film documents a transformational chapter in the life of Albert Villard and family, third-generation sheep ranchers outside Craig, Colorado. Love of land, traditions of hard work and deep family bonds keep Albert rooted through the rigors of ranching. Sudden tragedy leads Albert to a fundamental change in his perspective and a new approach to keeping his ranching legacy alive. Yuri Chicovsky (Director, Writer, DP, Editor, Composer), Lauren Blair (Producer). Paonia, CO.
Swim Team
What would you do if your community gave up on your child? In New Jersey, the parents of one autistic boy take matters into their own hands. They form a competitive swim team, recruiting diverse autistic teens and training them with high expectations and zero pity. What happens next alters the course of the boys' lives. Swim Team chronicles the extraordinary rise of the Jersey Hammerheads, capturing a moving quest for inclusion, independence and a life that feels winning. Lara Stolman (Director, Producer), Ann Collins (Co-producer, Editor), Shanna Belott (Producer). Short Hills, NJ.