Chris Dapkins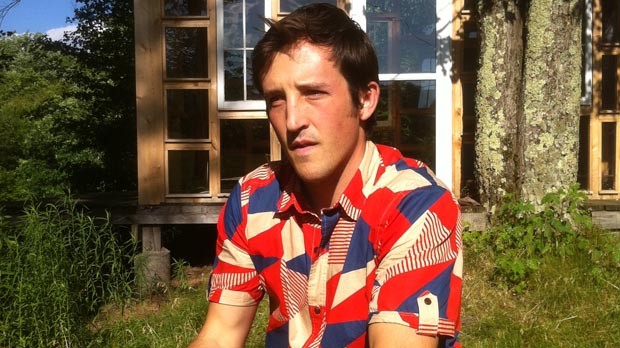 Chris Dapkins
For cinematographer and filmmaker Chris Dapkins, both his desire to make images and how he goes about doing so are inspired by the natural beauty of his childhood home in the civilized wilds of Oneonta, New York. "My closest friend and I, Carlo Mirabella-Davis, spent a great deal of time in the woods," Dapkins explains. "We came up with a game which we called the 'Talk Game'…one of us would spend hours and hours creating these fantastic dreams and then the other person would inhabit them and make choices within them. That's how my interest in imagination and making stories started, and that became filmmaking…"
Dapkins's skills as a cinematographer have been on display this year in two striking festival films, both of which premiered at SXSW: Jeffrey Kimball's documentary The Central Park Effect, and Tim Sutton's fiction feature Pavilion. Blending almost véríté, doc-styled moments with beautiful, formal compositions, Pavilion studies the life of 15-year-old Max as he bounces between lush upstate New York and arid Arizona. The film, says Dapkins, captures a young time when "friendships shift violently" and "one's feeling of being special and central to the universe starts to shake a little bit." Almost oppressively beautiful, Dapkins' Canon 5D photography pushes the boundaries of shallow focus even as it elevates the waning of childhood to a level of mythology. Pavilion is set for a release from Factory 25 in January with a DVD release in the spring.
In 2011, Dapkins co-directed, with Mirabella-Davis and Nick August-Perna, The Swell Season, an elegantly somber black-and-white documentary that picks up where the narrative musical Once leaves off. It follows musicians Glen Hansard and Markéta Irglová as they reluctantly navigate the intense attention brought on by movie fame.
Of his preferred approach to shooting, Dapkins says, "The more a film veers in the direction of documentary, even if it comes to a narrative, the more appealing I find it." When asked what is gained by this free-flowing approach, he says, "You are challenging your basic creative instincts. I think, generally speaking, your sweet spot in terms of creativity is always very much linked to your blind spot. So if you are actually executing a plan exactly, and you are satisfying all of your urges, then you may be missing something that is actually more meaningful."
Despite a very busy 2012, Dapkins doesn't plan on slowing down any time soon, with three projects already in various stages of production. He will be shooting a film with Matt Tyrnauer based on the book Full Service; co-directing a documentary about the film-viewing experience through the story of the Kim's Video collection's sudden, mysterious move to Sicily; and is writing a script, his first, titled Trees and Grass, that explores the protagonist's transformative experience in Central Park.
Contact: elkcreekcinema.com/chris-dapkins/
– Farihah Zaman
Links
www.elkcreekcinema.com/chris-dapkins/