Back to selection
Spike Jonze's Her to Close 2013 New York Film Festival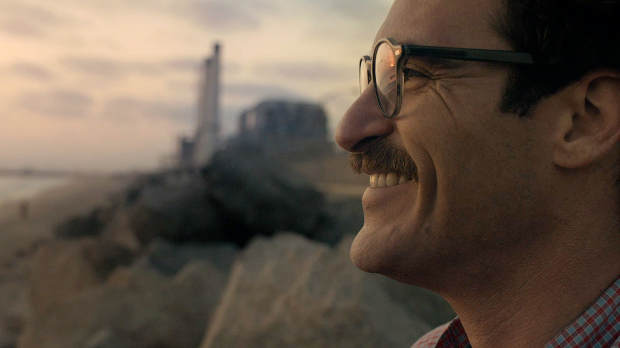 Her
The day after the first trailer for Spike Jonze's much anticipated, futuristic romance Her was released, the New York Film Festival has announced that the film will close their 2013 edition on October 13.
In a press release, Kent Jones, the NYFF's Director of Programming and Selection Committee Chair, said, "Like many people I've come to expect great and surprising things from Spike Jonze, but Her is something altogether new in cinema. To discuss even a little bit of the plot – let's just say that it's about lonely people and artificial intelligence – is to deprive first-time viewers of the opportunity of discovering it themselves. The tone is magical, the freedom of the narrative is breathtaking, Joaquin Phoenix continues to be one of the most adventurous actors in movies, Rooney Mara and Amy Adams are unforgettable, Scarlett Johansson's voice will break your heart, and so will this impossibly delicate, funny, daring movie."
Jonze himself said, "I'm very excited that it's a premiere in the city. The New York Film Festival is where we premiered our first movie and that's really special. It was our first U.S. premiere of Being John Malkovich and we had all our friends there and it feels so nice to come back to NYFF."
You can read an interview in which Jonze talks about the film (out November 20 through Warner Bros.) on the FilmLinc website.