Back to selection
Sarasota Film Festival Announces 2014 Lineup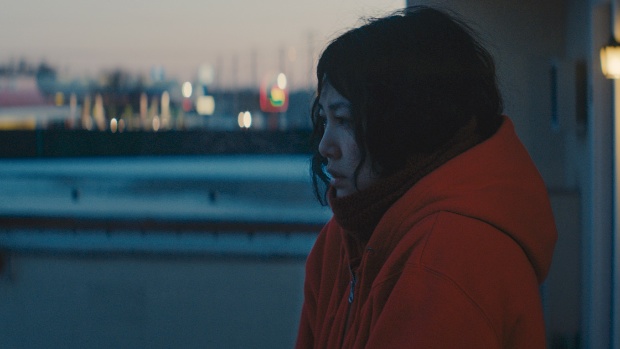 Kumiko, The Treasure Hunter
The 2014 Sarasota Film Festival lineup looks — as ever — to be a nice mix of Sundance, SXSW and international titles, with a few discoveries to be had as well. The 16th edition is set to open with Rory Kennedy's Last Days in Vietnam, and close with Charlie McDowell's The One I Love. John Slattery's God's Pocket and John Rossi's Ivory Tower mark the Centerpiece films.
Other Sundance standouts are Kumiko, The Treasure Hunter; Frank; Rich Hill; Wetlands; Captivated: The Trials of Pamela Smart and Blue Ruin, which has seemingly made every imaginable stop on the major festival circuit. Major auteurs  — Tsai Ming-Liang, Corneliu Porumboiu, Pawel Pawlikowski — dot the lineup alongside Billy Wilder, Leos Carax and William A. Wellman retrospectives. A hearty congrats goes out to our 25 New Faces Iva Radivojevic and Josephine Decker who will also be in attendance.
The festival runs from April 4 – 13, and features a whopping 252 films. You can view the list of features below.
A IS FOR ALEX
Director: Alex Orr
ABOVE ALL ELSE 
Director: John Fiege
ACTRESS
Director: Robert Greene
AMERICAN VAGABOND 
Director: Susanna Helke
THE ANIMAL PROJECT 
Director: Ingrid Veninger
APPROACHING THE ELEPHANT 
Director: Amanda Rose Wilder
THE AUCTION
Director: Sébastien Pilote
BEARS 
Directors: Alastair Fothergill, Keith Scholey
BFE
Director: Shawn Telford
BICYCLING WITH MOLIERE
Director: Philippe le Guay
BIG IN JAPAN
Director: John Jeffcoat
BLOODY BEANS
Director: Narimane Mari
BLUE RUIN 
Director: Jeremy Saulnier
BOB BIRDNOW'S REMARKABLE TALE OF HUMAN SURVIVAL AND THE TRANSCENDENCE OF SELF 
Director: Eric Steele
BORGMAN
Director: Alex van Warmerdam
BOY MEETS GIRL (1984)
Director: Leos Carax
BRONX OBAMA
Director: Ryan Murdock
BUZZARD 
Director: Joel Potrykus
CANNIBAL 
Director: Manuel Martín Cuenca
CAPTIVATED: THE TRIALS OF PAMELA SMART
Director: Jeremiah Zagar
THE CASE AGAINST 8
Director: Ben Cotner, Ryan White
CHU AND BLOSSOM 
Director: Charles Chu, Gavin Kelly
THE CLUB 
Directors: Carlye Rubin, Katie Green
COHERENCE 
Director: James Byrkit
THE CONGRESS 
Director: Ari Folman
DAMNATION 
Directors: Ben Knight, Travis Rummel
DANGEROUS ACTS STARRING THE UNSTABLE ELEMENTS OF BELARUS
Director: Madeleine Sackler
DEEP CITY: THE BIRTH OF THE MIAMI SOUND 
Directors: Dennis Scholl, Marlon Johnson, Chad Tingle
DOM HEMINGWAY
Director: Richard Shepard
DOMESTIC LIFE 
Director: Isabelle Czajka
THE DOUBLE 
Director: Richard Ayoade
ELLIOT
Directors: Jaret Belliveau, Matthew Bauckman
THE EMPTY HOURS
Director: Aarón Fernández
EMPTYING THE SKIES 
Director: Douglas Kass, Roger Kass
THE ENDURING BEAUTY OF MEMORY 
Director: Durand Adams, Charles Clapsaddle, Charles Williams
ERNEST & CELESTINE
Director: Benjamin Renner, Vincent Patar, Stéphane Aubier
EVAPORATING BORDERS
Director: Iva Radivojevic
FOR NO GOOD REASON 
Director: Charlie Paul
FORTY YEARS FROM YESTERDAY
Directors: Rodrigo Ojeda-Beck, Robert Machoian
A FRAGILE TRUST: PLAGIARISM, POWER, AND JAYSON BLAIR AT THE NEW YORK TIMES
Director: Samantha Grant
FRANK
Director: Lenny Abrahamson
GLENA 
Director: Allan Luebke
GOD'S POCKET 
Director: John Slattery
GREASEPAINT 
Director: Daniel Espeut
THE GREAT INVISIBLE 
Director: Margaret Brown
THE GREEN PRINCE 
Director: Nadav Schirman
HAPPY VALLEY 
Director: Amir Bar-Lev
THE HEART MACHINE 
Director: Zachary Wigon
HELI
Director: Amat Escalante
HELLION
Director: Kat Candler
I AM A GIRL
Director: Rebecca Barry
I BELIEVE IN UNICORNS 
Director: Leah Meyerhoff
IDA 
Director: Pawel Pawlikowski
IF YOU DONT, I WILL
Director: Sophie Fillières
IF YOU TAKE THIS 
Director: Craig Butta
IN COUNTRY
Director: Mike Attie, Meghan O'Hara
IVORY TOWER
Director: Andrew Rossi
JOY KEVIN 
Director: Caleb Johnson
KUMIKO, THE TREASURE HUNTER 
Director: David Zellner
THE LADIES OF THE HOUSE 
Director: John Stuart Wildman
LAST DAYS IN VIETNAM
Director: Rory Kennedy
THE LAST OF ROBIN HOOD
Directors: Richard Glatzer, Wash Westmoreland
LET THERE BE LIGHT (1947)
Director: John Huston
LIES I TOLD MY LITTLE SISTER
Director: William J. Stribling
LIGHT FLY, FLY HIGH
Directors: Susann Ostigaard, Beathe Hofseth
THE LITTLE MERMAID
Director: Ron Clements, John Musker
LOCKE 
Director: Steven Knight
THE LUCKY 6
Director: Brad Battersby
MANAKAMANA
Director: Stephanie Spray, Pacho Velez
MAUVAIS SANG (1986)
Director:  Leos Carax
MEMPHIS 
Director: Tim Sutton
MISS HILL: MAKING DANCE MATTER 
Director: Greg Vander Veer
MISSION CONGO 
Director: Lara Zizic, David Turner
MOOD INDIGO
Director: Michel Gondry
THE ONE I LOVE
Director: Charlie McDowell
NO PROBLEM! SIX MONTHS WITH THE BAREFOOT GRANDMAMAS
Director: Yasmin Kidwai
OBVIOUS CHILD
Directors: Gillian Robespierre
PING PONG SUMMER 
Director: Michael Tully
RED LIGHT, GREEN LIGHT
Directors: Michelle Block, Jared Block
RETURN TO HOMS
Director: Talal Derki
REVENGE OF THE MEKONS 
Director: Joe Angio
RICH HILL
Director: Tracy Droz Tragos, Andrew Droz Palermo
ROAD TO PALMOA
Director: Jason Momoa
SEPIDEH
Director: Berit Madsen
SEWING HOPE 
Director: Derek Watson
SHE'S BEAUTIFUL WHEN SHE'S ANGRY
Directors: Mary Dore
SOMETHING, ANYTHING 
Director: Paul Harrill
STALAG 17 (1953) 
Director: Billy Wilder
STRAY DOGS
Director: Tsai Ming-Liang
A STREET IN PALERMO
Director: Emma Dante
SUKKAH CITY 
Director: Jason Hutt
SUPERMENSCH: THE LEGEND OF SHEP GORDON
Director: Mike Myers
SUZANNE 
Director: Katell Quillévéré
TERRA FIRMA 
Director: Christine Anthony, Owen Masterson
THOU WAS MILD AND LOVELY 
Director: Josephine Decker
TO KILL A MAN
Director: Alejandro Fernández Almendras
THE TRIP TO ITALY 
Director: Michael Winterbottom
UNCLAIMED
Director: Michael Jorgensen
THE VANQUISHING OF THE WITCH BABA YAGA 
Director: Jessica Oreck
VESSEL
Director: Diana Whitten
WATERMARK 
Director: Jennifer Baichwal, Edward Burtynsky
WE ARE THE BEST! 
Director: Lukas Moodysson
WETLANDS
Director: David Wnendt
WHEN EVENING FALLS ON BUCHAREST OR METABOLISM
Director: Corneliu Porumboiu
WHEN JEWS WERE FUNNY
Director: Alan Zweig
WHEN THE WORLD'S ON FIRE 
Director: James Clauer
WHERE THE WAR STILL ECHOES
Directors: Severine Vanel, Pierre Julien Quiers
WHITEY: THE UNITED STATES OF AMERICA V. JAMES J. BULGER
Director: Joe Berlinger
WILD CANARIES 
Director: Lawrence Michael Levine
WINGS (1927) 
Director: William A. Wellman
WORDS AND PICTURES 
Director: Fred Schepisi
YOUNG & BEAUTIFUL
Director: François Ozon