Back to selection
The 50 Most Anticipated American Films of 2017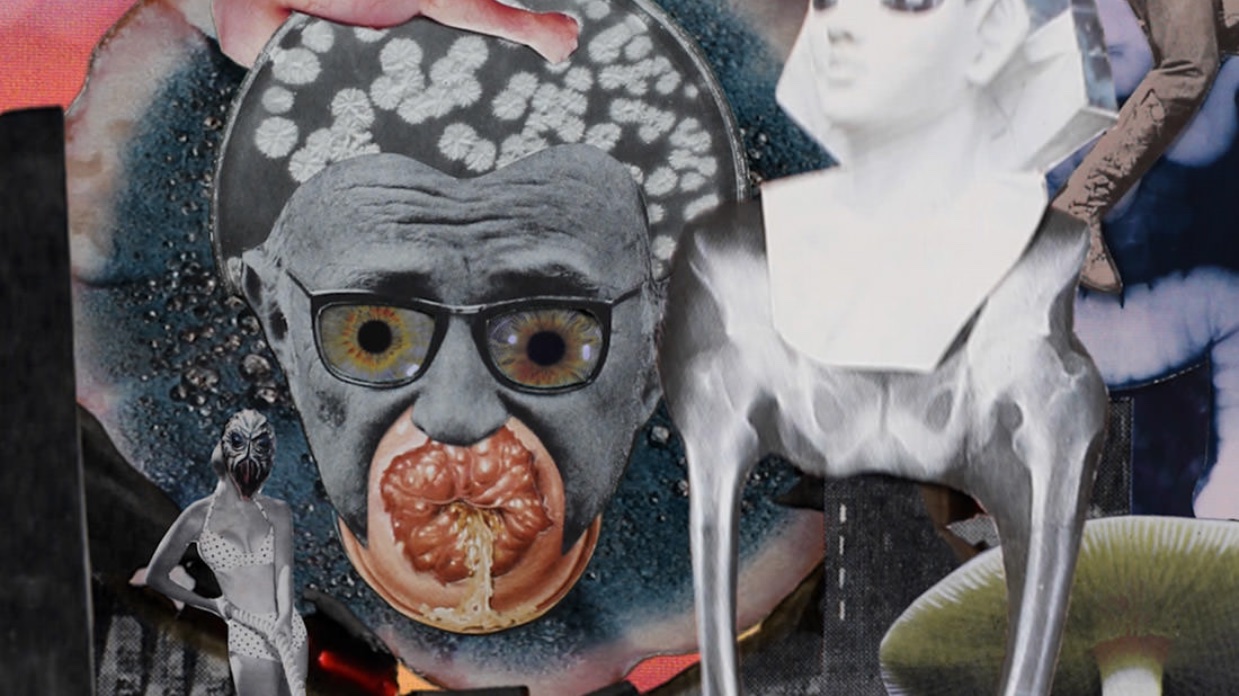 Kuso
The 2017 Sundance Film Festival is just a few days away, and with it begins a new cycle of stressing out about all of the movies that I haven't been able to see yet.
Hollywood operates on a very fixed theatrical schedule — leftovers dumped wholesale at the beginning of the year (I'm looking at you, Bye Bye Man), CGI franchises dominating the summer calendar, and Oscar bait rolling out from October on.
Meanwhile, the landscape for smaller-budget but more adventurous films here in the States has developed its own windowing: the majority of American art films will premiere at festivals between now and May. First, Sundance will set the tone with an onslaught of new work, and then Rotterdam, Berlin, True/False, SXSW, Tribeca, and the Maryland Film Festival will follow with (even) less commercial stuff that slipped through the Sundance programming cracks.
From there, many great American films will undoubtedly continue to premiere as the year draws on. But these films will grow bigger in budget and scope. Starting in May, festivals like Cannes and Toronto will offer a smattering of new work from our most beloved and established American auteurs, the filmmakers who have enough established cred to make personal films at big budgets.
This list culls together the American films that I'm most fervently anticipating in 2017. I'm also looking forward to catching a number of 2016 festival films that I've not yet had a chance to see (including James Gray's The Lost City of Z, Ana Lily Amirpour's The Bad Batch, Theo Anthony's Ratfilm, and Xander Robin's Are We Not Cats), but for the sake of continuity I'm only including films here that have not yet premiered anywhere. The ones that remain completely open books.
There are also undoubtedly many other gems out there that I've not yet heard of, waiting to be discovered in some lucky festival programmer's Vimeo queue. I look forward to chasing as many of these hidden gems down as possible with a truly nerdy fervor.
But for now, here are 50 films I have heard of, that I cannot wait to see. Descriptions are taken from various published sources and are linked.
50. After Louie (Vincent Gagliostro)
What It's About: "A disillusioned artist and former AIDS activist whose outlook changes after an encounter with a younger man." (Source)
Why It's Included: Alan Cumming and Zachary Booth star in this debut feature from Vincent Gagliostro, an original member of ACT UP (whose archival cinematography was featured in the documentary How to Survive a Plague). Larry Kramer has praised the screenplay, writing, my first impression was, 'I've never seen a gay movie like this, and, how important it would be to see one like this.' Vincent has captured aspects of our world that I have never seen in a screenplay before."
49. La Barracuda (Jason Cortlund & Julia Halperin)
What It's About: "A strange woman comes to Texas to meet her half-sister and stake a claim to the family music legacy-one way or another." (Source)
Why It's Included: Cortlund & Halperin's Rotterdam-premiering debut feature, Now, Forager, was a restrained and hypnotic ethnographic portrait of two mushroom farmers. Their Texas-based follow-up sounds as if they're headed into darker, more overtly dramatic territory.
48. For Akheem (Jeremy Levine and Landon Van Soest)
What It's About: "Beginning one year before the fatal police shooting of a Black teenager in nearby Ferguson, Missouri, For Ahkeem is the coming-of-age story of Daje Shelton, a Black 17-year-old girl in North St. Louis. She fights for her future as she is placed in an alternative high school and navigates the marginalized neighborhoods, biased criminal justice policies and economic devastation that have set up many Black youth like her to fail." (Source)
Why It's Included: Levine and Van Soest have a track record for stirring and cinematic character-based documentaries, and this sounds like it could be their most memorable film yet. Has received funding from many of our country's top granting organizations.
47. Untitled Kathryn Bigelow Detroit Project (Kathryn Bigelow)
What It's About: "A crime drama set against the backdrop of Detroit's devastating riots that took place over five haunting summer days in 1967." (Source)
Why It's Included: It's taken Bigelow nearly a decade to follow up her controversial Oscar winner Zero Dark Thirty. This new project sounds sprawling and gritty, boasts a promising ensemble cast, and, with funding coming from Annapurna rather than the studios, could turn out to be an unusually adventurous Oscar contender.
46. Easy Living (Adam Keleman)
What It's About: "Sherry, a self-destructive makeup saleswoman, hopes a new man and business venture will provide her a fresh start. After her plans are foiled, she takes control of her life in a dramatic turn of events." (Source)
Why It's Included: Keleman's short film Long Days was a rich, evocative, cinematic mood piece (with vampires!). His feature sounds like a wonderful, small-scale character drama.
45. Menashe (Josh Weinstein)
What It's About: "A tender drama performed entirely in Yiddish, the film intimately explores the nature of faith and the price of parenthood." (Source)
Why It's Included: Weinstein's narrative feature debut sounds like one of the most unique titles in Sundance's NEXT section, where many of the year's best American indies are found each January.
44. Super Dark Times (Kevin Phillips)
What It's About: "A horrible accident causes a tectonic shift between high school best friends Zach and Josh, spiraling them in different directions. Set in 1990's suburbia, Super Dark Times is a thriller that explores the twilight zone between adolescence and adulthood, lust and love, bravery and fear, good and evil." (Source)
Why It's Included: This debut is the sole U.S. fiction film premiering in Rotterdam's Bright Futures section. Their track record for discovering hidden gems is near flawless, as past years have debuted films like The Love Witch, L for Leisure and Tired Moonlight.
43. Song to Song (Terence Malick)
What It's About: "The story follows two entangled couples — a pair of struggling songwriters Faye and BV, a music mogul, and the waitress whom he ensnares — as they chase success through a rock 'n' roll landscape of seduction and betrayal." (Source)
Why It's Included: Even if that plot description sounds like an NYU thesis film, a new Malick is still always worth a look. We'll find out how this drama set against the Austin music scene fares in March when Song to Song opens SXSW.
42. Patti Cake$ (Geremy Jasper)
What It's About: "Straight out of Jersey comes Patricia Dombrowski, a.k.a. Killa P, a.k.a. Patti Cake$, an aspiring rapper fighting through a world of strip malls and strip clubs on an unlikely quest for glory." (Source)
Why It's Included: The latest from Court 13 (Beasts of the Southern Wild, Contemporary Color) has very good buzz going into its Sundance Competition premiere. It sounds Korine-inspired and wild.
41. Drifting Towards the Crescent (Laura Stewart)
What It's About: "As the Mississippi River flows past the town of Keokuk, Iowa, towards Hannibal, Missouri, the birthplace of Mark Twain, an antebellum history languishes in the air. Drifting Towards the Crescent captures the place on the Mississippi River where the North begins to drift into the South. As the diesel barges ply the waters, the river no longer needs the towns, but the towns still need the river." (Source)
Why It's Included: Another Rotterdam Bright Futures selection, this one an experimental documentary that, based on the the teaser trailer, shimmers with ephemeral beauty.
40. My Life is a Soundtrack (Margarita Jimeno)
What It's About: "A renowned artist who undergoes a spiritual awakening after a failed show." (Source)
Why It's Included: This hybrid narrative/documentary film won the 2016 US in Progress award at the Champs-Elysées Film Festival.
39. The Departure (Lana Wilson)
What It's About: "Ittetsu Nemoto is not your typical Buddhist priest. A former punk rocker who used to work at a Tokyo McDonald's, he loves Prince, his motorcycle, and dancing all night at clubs. He also has become famous in Japan for his extraordinary success in inspiring suicidal men and women to keep on living. But when a health crisis puts Nemoto at serious risk, can he live by the same advice he gives out?" (Source)
Why It's Included: Director Lana Wilson's Chicken & Egg-supported followup to her stirring documentary After Tiller sounds like a heart-wrenching and poetic character study.
38. Logan Lucky (Steven Soderbergh)
What It's About: "Two brothers attempt to pull off a heist during a NASCAR race in North Carolina." (Source)
Why It's Included: We all knew Soderbergh's retirement from filmmaking was a put-on. Let's hope he's well-rested for his return to the big screen after directing and producing a ridiculous amount of TV over the past few years.
37. Beatriz at Dinner (Miguel Arteta)
What It's About: "Beatriz, an immigrant from a poor town in Mexico, has drawn on her innate kindness to build a career as a health practitioner. Doug Strutt is a cutthroat, self-satisfied billionaire. When these two opposites meet at a dinner party, their worlds collide and neither will ever be the same." (Source)
Why It's Included: I will watch anything written by Mike White. Plus… a cutthroat, "self-satisfied billionaire?" Sounds like this Sundance premiere might be #revelant.
36. The Florida Project (Sean Baker)
What It's About: "Revolves around a 6-year-old girl and her friends whose summer break is filled with adventure while their parents and the adults around them struggle with hard times." (Source)
Why It's Included: Sean Baker's followup to Tangerine is set at Disney World, and stars Willem Dafoe, Caleb Landry Jones, and Macon Blair. Huh.
35. XX (St. Vincent, Karyn Kusama, Jovanka Vuckovic, Roxanne Benjamin, Sofia Carrillo)
What It's About: "This all-female horror anthology features four dark tales from four fiercely talented women." (Source)
Why It's Included: I have a soft spot for horror anthologies, and an even softer spot for all-female-directed horror anthologies. Holy cow, what a badass list of directors!
34. We the Animals (Jeremiah Zagar)
What It's About: Based on the best-selling novel Justin Torres, "We the Animals tells the story of the harsh yet loving dynamic of a mixed-race, working class family, seen through the eyes of the youngest son as he discovers his artistic identity." (Source)
Why It's Included: This Sundance Labs, IFP, and Cinereach-supported film went into production last year, and is based on a wonderful novel. It also brings the narrative debut of supremely talented documentary filmmaker Jeremiah Zagar.
33. Mudbound (Dee Rees)
What It's About: "In the post–World War II South, two families are pitted against a barbaric social hierarchy and an unrelenting landscape as they simultaneously fight the battle at home and the battle abroad. This epic pioneer story is about friendship, heritage and the unending struggle for and against the land." (Source)
Why It's Included: It's been six years since Dee Rees' Pariah premiered at Sundance, and, thankfully, she'll be returning to the festival with her long-awaited followup. This new one stars Carey Mulligan, Jason Clarke, and Mary J. Blige, and sounds absolutely sprawling. Fingers crossed it also retains the empathetic attention-to-detail that made her debut so special.
32. Gemini (Aaron Katz)
What It's About: "A shocking discovery tests the co-dependent relationship between Jill (Lola Kirke), a tenacious personal assistant, and Heather (Kravitz), her Hollywood starlet boss. As Jill struggles to solve the mystery, she confronts the deep dimensions of crime, truth, and celebrity." (Source)
Why It's Included: Katz has spent the past decade building up a consistently idiosyncratic filmography. This, his first since 2014's Land Ho! sports his biggest budget and most well-known cast yet. The plot sounds like a darker spin on his 2010 noir, Cold Weather.
31. The Miseducation of Cameron Post (Desiree Akhavan)
What It's About: "A young girl is forced into a gay conversion therapy center." (Source)
Why It's Included: Akhavan's 2014 autobiographical debut, Appropriate Behavior, managed to be both hilarious and emotionally devasting at the same time. I'm excited to see Akhavan try her hand at darker and more overtly dramatic material.
30. Love After Love (Russell Harbaugh)
What It's About: "A glimpse into one family's romantic, boisterous, messy, treacherous life, Love After Love catalogues the reunions and departures of a mother and her two grown sons over the course of several years." (Source)
Why It's Included: Harbaugh's feature debut name-checks Cassavetes, which, judging by the strength of his 2012 short film Rolling on the Floor Laughing, might not be an overstatement.
29. The Tale (Jennifer Fox)
What It's About: "Based on Fox's own life experience, the film centers on a successful journalist whose mother finds a story she wrote at age 13 describing a sexual triangle with two adult coaches." (Source)
Why It's Included: Laura Dern stars in this autobiographical drama from Gamechanger Films. It doesn't sound like it's going to be an easy one to watch, but the pedigree of everyone involved has me confident that it'll be unforgettable.
28. The Beguiled (Sofia Coppola)
What It's About: "While imprisoned in a Confederate girls' boarding school, an injured Union soldier cons his way into each of the lonely women's hearts, causing them to turn on each other, and eventually, on him." (Source)
Why It's Included: Coppola's been away from the cinema since 2013's The Bling Ring. This remake of Don Siegel's Clint Eastwood-starring Western stars Elle Fanning, Kirsten Dunst, Nicole Kidman, and Colin Farrell. It sounds like just the kind of stylized period piece Coppola excels at.
27. Whose Streets (Sabaah Folayan, Sabaah Jordan)
What It's About: "A nonfiction account of the Ferguson uprising told by the people who lived it, this is an unflinching look at how the killing of 18-year-old Michael Brown inspired a community to fight back—and sparked a global movement." (Source)
Why It's Included: This documentary chronicling the Black Lives Matter movement opens Sundance, and has received support from Chicken & Egg, Cinereach, the Sundance Institute and Good Pitch, among others. Based on the buzz from the doc community, this is all but assured to be one of the year's boldest documentaries.
26. Landline (Gillian Robespierre)
What It's About: "Two sisters come of age in '90s New York when they discover their dad's affair — and it turns out he's not the only cheater in the family. Everyone still smokes inside, no one has a cell phone and the Jacobs finally connect through lying, cheating and hibachi." (Source)
Why It's Included: Robespierre's Obvious Child, one of the breakouts of the 2014 Sundance Film Festival, was a charming, hilarious, and refreshingly honest romantic comedy. This followup reteams Robespierre with producer and co-writer Elisabeth Holm and leading lady Jenny Slate, and supplies some added heavyweight acting chops in the form of John Turturro and Edie Falco.
25. Person to Person (Dustin Guy Defa)
What It's About: "A record collector hustles for a big score while his heartbroken roommate tries to erase a terrible mistake, a teenager bears witness to her best friend's new relationship and a rookie reporter, alongside her demanding supervisor, chases the clues of a murder case involving a life-weary clock shop owner." (Source)
Why It's Included: Defa has built a reputation as an exciting emerging American auteur, and he's done so almost entirely through his prolific and adventurous short film work. Here he loosely adapts his 2014 short into a NY-set ensemble drama set to premiere in Sundance's NEXT program.
24. Thirst Street (Nathan Silver)
What It's About: "A darkly funny neurotic thriller, Thirst Street tells the twisted story of Gina, an American flight attendant who falls in with a Parisian bartender on a layover only to find herself tangled in a web of deception, delusion and unrequited l'amour fou." (Source)
Why It's Included: After producing half a dozen unhinged micro budget features over the past decade, Silver jumps up in budget with Thirst Street, which reteams him with actress Lindsay Burge for a sure-to-be-uncomfortable Paris-set dark comedy.
23. Columbus (Kogonada)
What It's About: "Casey lives with her mother in a little-known Midwestern town haunted by the promise of modernism. Jin, a visitor from the other side of the world, attends to his dying father. Burdened by the future, they find respite in one another and the architecture that surrounds them." (Source)
Why It's Included: Though it sounds intimate in scope, this Sundance NEXT selection from video essayist and Filmmaker Magazine 25 New Face Kogonada has a lot of good hype going into the festival. Enough people I trust have sang its praises already that I could easily see it emerging as one of 2017's most well-received hidden gems, a la Spa Night or The Fits.
22. Lemon (Janicza Bravo)
What It's About: "A man whose blind girlfriend is leaving him, whose career is going nowhere and whose family is disappointed in him—Isaac Lachmann is 40. He doesn't know how he got there. Things were supposed to work out differently." (Source)
Why It's Included: Comedian Brett Gelman as a 40-something wet noodle who gets dumped by his blind girlfriend is enough to have me excited for this debut feature. And the fact that Bravo's short work has been so consistent and formally audacious, occupying that nebulous space between comedy and horror, has me doubly so.
21. It Comes at Night (Trey Edward Shults)
What It's About: "A father will stop at nothing to protect his wife and son from a malevolent, mysterious presence terrorizing them right outside their doorstep." (Source)
Why It's Included: Krisha was an unrelenting horror film masked as a microbudget family drama. I'm excited to see Schultz try his hands at a proper genre piece, aided by a bigger budget and the muscle of distributor A24.
20. The Force (Peter Nicks)
What It's About: "This cinema verité look at the long-troubled Oakland Police Department goes deep inside their struggles to confront federal demands for reform, a popular uprising following events in Ferguson and an explosive scandal." (Source)
Why It's Included: The above description is more than enough to skyrocket this to the top of my Sundance watchlist, plus the fact that Nicks' previous verité doc The Waiting Room mixed social issue and cinematic character study so effectively.
19. Strong Island (Yance Ford)
What It's About: "Examining the violent death of the filmmaker's brother and the judicial system that allowed his killer to go free, this documentary interrogates murderous fear and racialized perception, and re-imagines the wreckage in catastrophe's wake, challenging us to change." (Source)
Why It's Included: Ford's documentary has been in production for nearly a decade, supported by nearly every major granting organization, and sounds quite artful and emotionally wrenching. I'm glad it's finally making its way into the world via Sundance's Doc Competition.
18. Last Flag Flying (Richard Linklater)
What It's About: A quasi-sequel to Hal Ashby's 1973 film The Last Detail. Two Navy petty officers reconnect and come to the aid of an ex-con while trying to bring home the body of his son, who was killed in Iraq.
Why It's Included: Linklater must be one of the few people in the world who could secure funding for a quasi-sequel to a 1973 Hal Ashby movie. He's also one of the few people who's earned the trust to assume whatever it is he'll do next will be fantastic.
17. Damsel (David Zellner)
What It's About: "A Western Era comedy about a man trying to marry the woman of his dreams." (Source)
Why It's Included: Over three features and like a dozen shorts the Zellners have established themselves as our preeminent purveyors of weird cinema. This, their Kumiko follow-up, pairs with Robert Pattinson for a mysterious, but sure to be odd Western
16. Signature Move (Jennifer Reeder)
What It's About: "A secret new romance with Alma forces Zaynab to confront her complicated relationship with her recently widowed mother. In this coming-of-age Muslim melodrama, Zaynab copes by taking up Lucha-style wrestling." (Source)
Why It's Included: When taken as a whole, Reeder's recent trilogy of short films — A Million Miles Away, Blood Below the Skin and Crystal Lake — play as an incredible and adventurous coming of age feature. This, her feature debut, will premiere in March at SXSW, sounds no less exciting.
15. Casting Jon Benet (Kitty Green)
What It's About: "The unsolved death of six-year-old American beauty queen JonBenet Ramsey remains the world's most sensational child murder case. Over 15 months, responses, reflections and performances were elicited from the Ramsey's Colorado hometown community, creating a bold work of art from the collective memories and mythologies the crime inspired." (Source)
Why It's Included: One of the few Sundance titles to announce a high-profile acquisition before the fest (it sold to Netflix), this true crime doc is on this list for more than just the fact that it was produced by Filmmaker editor Scott Macaulay (along with Green and James Schamus). It sounds like a fascinating, non-traditional exploration of the dark side of American celebrity.
14. Where is Kyra? (Andrew Dosunmu)
What It's About: "Pushed to the brink after losing her job, a woman struggles to survive. As the months pass and her troubles deepen, she embarks on a perilous and mysterious journey that threatens to usurp her life." (Source)
Why It's Included: Dosumnu's Mother of George was a restrained and beautiful character portrait. This new one finds him taking a big step up in budget and cast (Michelle Pfeiffer! Kiefer Sutherland!) and moving up from Sundance's Dramatic Competition to the higher profile Premieres category.
13. The Strange Ones (Lauren Wolkstein and Chris Radcliffe)
What It's About: "Mysterious events surround two brothers as they travel across a remote American landscape. What appears to be a simple vacation soon gives way to a more complicated and darker truth." (Source)
Why It's Included: Wokstein and Radcliffe's 2011 short on which their feature debut is based ranks among my favorites of all time — a mysterious, endlessly unsettling mood piece. I can't wait to see how it develops and expands into feature form.
12. Good Time (Josh + Ben Safdie)
What It's About: "A bank robber finds himself unable to evade those who are looking for him." (Source)
Why It's Included: Judging by the kinetic energy of the Safdie's Heaven Knows What and Daddy Longlegs, there are few candidates more primed to direct an incredibly tense caper film. Can't wait.
11. Wonderstruck (Todd Haynes)
What It's About: "The story of a young boy in the Midwest is told simultaneously with a tale about a young girl in New York from fifty years ago as they both seek the same mysterious connection." (Source)
Why It's Included: Hayne's follows up his masterful Carol with this Amazon Studios drama, which sounds like a return to his Poison-era experimentations (especially considering the recent news that half of it will be a silent film).
10. A Ghost Story (David Lowery)
What It's About: "This is the story of a ghost and the house he haunts." (Source)
Why It's Included: Any director should get infinite props for following up a huge Disney blockbuster with a low-budget arthouse ghost story. This sounds like a return to the brooding Americana of Lowery's Ain't Them Bodies Saints. A24 has already scooped it up ahead of its Sundance premiere.
9. The Reagan Show (Pacho Velez and Sierra Pettengill)
What It's About: "The Reagan Show is about a prolific actor's defining role: Leader of the Free World. It uses the Reagan administration's internal documentation to capture the spectacle of American might at its acme. Told entirely through a largely-unseen trove of archival footage, the film captures the pageantry, pathos, and charisma that followed the 40th President from Hollywood to the nation's capital." (Source)
Why It's Included: Manakamana established Velez as one of the most promising and adventurous voices in documentary film, so I've been excited to see this new one (co-directed by Cutie and the Boxer producer Sierra Pettengill) for what feels like years. Plus, there's no better time than 2017 to explore the phenomenon of the celebrity president.
8. Get Out (Jordan Peele)
What It's About: "A young African American man visits his white girlfriend's family estate where he learns that many of its residents, who are black, have gone missing, and he soon learns the horrible truth when another frantic African-American warns him to "get out." He soon learns this is easier said than done." (Source)
Why It's Included: The only studio film on this list, but for good reason: the trailer for this Jordan Peele-directed horror film is a stunner, promising a bold and racially-charged deconstruction of the horror genre. I'm crossing my fingers that it premieres as Sundance's much-hyped secret Midnight screening. Otherwise, its theatrical release in February can't come soon enough.
7. Golden Exits (Alex Ross Perry)
What It's About: "The arrival of a young foreign girl disrupts the lives and emotional balances of two Brooklyn families." (Source)
Why It's Included: Alex Ross Perry returns to Sundance (and to acerbic ensemble dramedies) after 2015's surreal thriller Queen of Earth. Listen Up Philip remains one of the best American films of the decade, so naturally I've got very high hopes for this new one.
6. Two Plains and a Fancy (Lev Kalman + Whitney Horn)
What It's About: "A satirical, experimental "spa western" set in 1893." (Source)
Why It's Included: Kalman and Horn's L for Leisure is already an under-the-radar cult classic, and I consider myself a proud, diehard member of said cult. This new one looks to retain their idiosyncratic comedic sensibilities, judging by their Kickstarter video and by the use of the term "spa western" (which, what is that?!)
5. Beach Rats (Eliza Hittman)
What It's About: "An aimless teenager on the outer edges of Brooklyn struggles to escape his bleak home life and navigate questions of self-identity, as he balances his time between his delinquent friends, a potential new girlfriend, and older men he meets online." (Source)
Why It's Included: Microbudget debuts don't get much more assured than Hittman's It Felt Like Love. Beach Rats is a step up in budget and scope, and sounds like another dark, empathetic and authentic coming-of-age tale.
4. Under the Silver Lake (David Robert Mitchell)
What It's About: "Modern noir crime thriller set in Los Angeles." (Source)
Why It's Included: Plot details are under wraps on this one, but it follows one of the best films of the decade. Okay, sorry, I deserve to be sent to pun jail for that one…
3. Kuso (Steven Ellison)
What It's About: "Broadcasting through a makeshift network of discarded televisions, this story is tangled up in the aftermath of Los Angeles's worst earthquake nightmare. Travel between screens and aftershocks into the twisted lives of the survived." (Source)
Why It's Included: Experimental musician Flying Lotus directs his first feature, aided by alternative comedians Tim Heidecker and Hannibal Burress. This sounds like an easy frontrunner for craziest movie of the year. I cannot wait.
2. Movie No. 1 (Josephine Decker)
What It's About: "Movie No. 1 follows an ambitious theater director (Molly Parker) who begins to weave the troubled interior life of her young star (Helena Howard) into her new play. But when the teen actor takes the performance offstage, the question of who is directing whose life begins." (Source)
Why It's Included: I consider Decker among the most promising and boundlessly adventurous voices working today. Molly Parker and Miranda July star in her new feature, which, based on its title alone, sounds quite ambitious.
1. Untitled Fashion Project (Paul Thomas Anderson)
What It's About: "Described as a drama in the fashion world of London in the 1950s." (Source)
Why It's Included: PT Anderson. Daniel Day-Lewis. Period drama. We know nothing else at the moment, but how could this not be #1?