Back to selection
14 Films Not to Miss at the 2020 Sundance Film Festival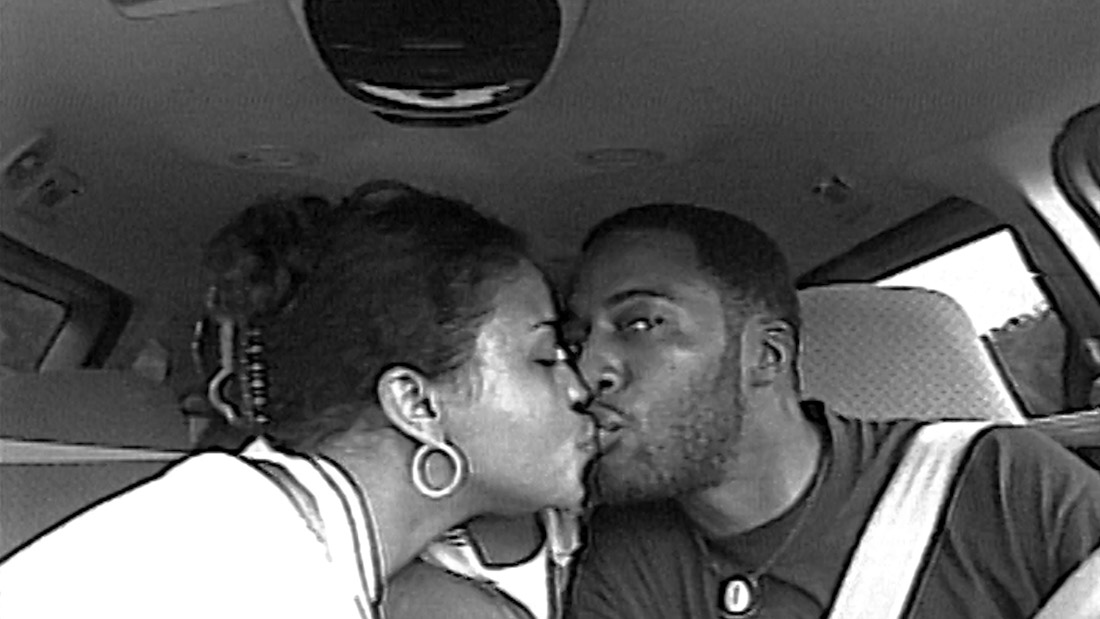 Time directed by Ursula Garrett Bradley
Always a bellweather for the health — artistic as well as business — of the American independent film scene, the Sundance Film Festival began yesterday in Park City, Utah, preceded by more than the usual amount of pre-fest news and drama. On the positive front, Sundance 2020 is something of a launch party for a new documentary financing and production company, Concordia, formed by filmmaker Davis Guggenheim and former Participant Media production president Jonathan King, in partnership with Laurene Powell Jobs's Emerson Collective. One quarter of the Documentary Competition slate boasts the Concordia logo.
And then distressingly there's Oprah Winfrey's withdrawal as a producer from Kirby Dick and Amy Ziering's documentary on On the Record, about sexual abuse allegations against hip hop icon Russell Simmons, following entreaties from Simmons and, Winfrey says, her own late-surfacing concern about aspects of the film. (More than 100 artists, executives and organizations have signed a statement in support of the women who speak out in the documentary.) With Winfrey's departure goes the films Apple TV+ distribution; the film is now seeking a buyer.
There are of course the typical business questions. Will the streamers buy? Will one of the new digital players become a force? Will the market be defined by what are sure to be a few large-MG sales after the first weekend or by, in the months ahead, a healthier mix of mid-size buys that will sustain producers and incentivize investors long-term?
This '20 edition marks the last as Festival Director for John Cooper, who moves to an emeritus position after 11 years heading the festival and 30 with the organization. Succeeding Geoff Gilmore, Cooper has assuredly directed the festival through years of enormous change. Among the many highlights of his tenure Cooper launched the NEXT program, where some of the festival's most noteworthy new talent emerges. And he tapped Shari Frilot to head up the New Frontier section, always the most unpredictable of Sundance categories. Most significantly, though, with charm, intelligence and calm he's headed up a department of deeply knowledgeable programmers who are expansive in their outreach and enthusiastic about their mission.
And, finally, what new films and filmmakers will cement themselves into Sundance lore and inspire us this year? Uanswerable at this point, but what we can do — myself, Vadim Rizov and Meredith Alloway — is give those of you in Park City some suggestions on what to see here. This list is 14 films; based on our early intel, knowledge of the films and filmmakers, it could have been many, many more.
Stayed tuned to all of our Sundance coverage here for the next ten days and see some of you in Park City.
Bloody Nose, Empty Pockets: It's day-night-day at the Roaring 20s, a Las Vegas bar in its last 24 hours of operation. Regulars come and go, but are more likely to stay—to paraphrase A.I.'s tagline, their drunkenness is real, but they are not. The Ross Brothers' most satisfyingly realized production to date is a hybrid that doesn't announce itself as such—the bar is actually in New Orleans, many of the Cheers-but-more-sodden regulars were found across a dozen casting sessions. Their situation in place, allowing people to be themselves, the brothers roamed the bar's length over a primary 18-hour-shoot. Whether you find the results hilarious, terrifying or somewhere in-between will say as much about you as it does about the film. — Vadim Rizov
Untitled Pizza Movie: Diving into the dumpster of his own past and surfacing with '90s-shot footage in which he and best friend Leeds Atkinson play, pre-Bourdain, low-life gourmands, scouring Gotham for the perfect pizza slice, documentary filmmaker David Shapiro (Keep the River on the Right, Missing People) has made an zippily-paced, charmingly unpredictable, and rewardingly ruminative independent series about a disappearing city, mortality and, yes, pizza. Mixing Shapiro's own archival material, with new footage shot across three continents, Shapiro asks, "How do we remember someone in a disposable world?" The purely independent episodic series — Shapiro is showing at Sundance the half-hour episodes one and two and the  one-hour episode three — is still something of an anomaly in the indie world, and now Untitled Pizza Movie is here to blast open its pathways of possibility. Don't miss this. — Scott Macaulay
Minari: There are so many reasons to believe this film will rip hearts out at Sundance and establish Lee Isaac Chung as a filmmaker force — in the same way Moonlight rocked the world for Barry Jenkins. Chung's debut film Munyurangabo premiered at the 2007 Cannes Film Festival to critical acclaim, and considering Minari is based on his own life, we'd expect no less. Set in the 1980s, the film follows a Korean family who moves to rural Arkansas. The always wonderful Steven Yeun (Burning), plays Jacob, the patriarch of the family, who risks their stability to create a new life. Watching a filmmaker like Chung pull from his own childhood experiences to confront issues around culture, relationships and the American dream, should prove bittersweet and beautiful. And backed by A24, this film should have a long life beyond Sundance. — Meredith Alloway
Some Kind of Heaven: Editing slow-cinema, 1.33 tableau shots at webseries speed, the feature debut of Lance Oppenheim (a 25 New Face last year) is a counterintuitively fast, bracing and funny look at The Villages—the world's largest retirement community, 130,000 strong in Florida. Toggling between a 46-year-married couple, a recent widower and an aging would-be gigolo companion on the aspirational make, Heaven packs a lot into its gorgeously colored, refreshingly brisk 81 minutes. — VR
Epicentro: Darwin's Nightmare (shot in Tanzania) and We Come as Friends (South Sudan) were supposed to be the first two parts of a trilogy on African countries, but Hubert Sauper's latest takes a detour to Cuba. Less hair-raising than those two films (Friends picked up a Jury Award for "bravery" at its 2014 Sundance premiere), Epicentro is more of an old lefty vacation, with Marker-emulating musings on the relationship between cinema and warfare tucked in between night shots of Havana waves that suggest Michael Mann's super-digital Miami Vice taken to a new location. — VR
Never, Rarely, Sometimes, Always: Eliza Hittman returns to the Sundance Dramatic Competition three years after winning Best Director with her sophomore feature, Beach Rats. As she's done with each of her films, Hittman discovers a completely fresh new talent (lead Sidney Flanigan as well as costar Talia Ryder), here casting Flanigan as a pregnant teenager forced by the restrictive abortion laws of her state to travel to New York City for the procedure. In her debut, It Felt Like Love, and in Beach Rats, Hittman has excelled in evocatively dramatizing the complex interiority of teenage life, and here she will surely apply that skill to an urgent scenario given added resonance by current threats to reproductive rights. — SM
Nine Days: Film festivals, at their core, should be about experimentation in storytelling — and debuts. If there's a standout film that tackles both, it's Nine Days. It's thrilling to see a feature debut from writer/director Edson Oda with such an impressive cast playing with a unique, eye-brow-raising premise. The film centers on Will (Winston Duke – yes!) a man who is interviewing personifications of souls, for the opportunity to be born. He has nine days to decide who to choose. Now, we haven't seen the film, so clearly can't predict what his process entails, but placing Duke against players like Bill Skarsgard, Tony Hale and Zazie Beetz should be bizarre, and we hear, emotional. Oda has propelled his unique vision forward with an exciting group of collaborators to create what seems to be a wholly fresh cinematic experience.  — MA
Kajillionaire: In the aughts there was the wonderfully askew ensemble drama, Me and You and Everyone We Know. At the start of the 2010s there was the surrealistic break-up picture, The Future. And now, the first year of a new decade, Miranda July — who, to be fair, is one of the most productive artists around, working continuously during this time in art and literature — returns to cinema with a multi-generational crime drama that is sure to twists its heist storylines into entirely unexpected realms. And the cast is tops: Evan Rachel Wood, Richard Jenkins, Debra Winger and Gina Rodriguez. — SM
The Mountains are a Dream that Call to Me: Eight years after hiking the Annapurna Massif trail in Nepal, gaffer-turned-director Cedric Cheung-Lau (among his credits as chief lighting technician are A Girl Walks Home Alone at Night and Patti Cake$) cinematically conjures the soul-penetrating, nearly ineffable feelings the trek inspired in him this minimalist tale. Credit note: it's cut by two collaborators of Apichatpong Weerasethakul, editors Aacharee Ungsriwong and Lee Chatametikool. — SM
Time: After a series of acclaimed documentary shorts, Garrett Bradley's debut non-fiction feature earns with insight and purpose the stark gravity of its title. The film follows mass incarceration activist Fox Rich as she fights for the release of her husband, Rob, from a 60-year prison sentence. It's a love story which ricochets back back 20 years via footage from Fox's own extraordinary personal video archive. Time is both carceral — a tool of the State — and Bergsonian in this transportingly emotional, urgent work. — SM
Tesla: Michael Almereyda has been working on a screenplay about Nikola Tesla for nearly 40 years—his first draft goes back to when he was 20. There was a subplot in his 2002 Happy Here and Now in which David Arquette's character was working on a soft-core movie about a time-traveling Tesla, and it's entirely possible that the final Ethan Hakwe-starring product will be no less strange—Almereyda is one of our most consistently, gratifyingly surprising and unpredictable directors. — VR
Zola: You've probably heard about one of the most epic Twitter threads of all time—unless you were living under a rock or, smartly so (?), off social media. Zola, is based on the 144 tweet saga that was published by A'ziah "Zola" Wells in 2015. It's since been deleted, but not before it was scooped up by A24 and Janicza Bravo (Lemon, Atlanta) came onboard to direct. The actual story is wild, southern gothic, you-can't-write-this-shit type storytelling and a narrative version of it only compels pure excitement. In the hands of Bravo, who has a unique knack for dark humor and fascinating characters, and Jeremy O. Harris, whose Slave Play is sensational, the script should prove fiery, unafraid to confront the complexities in humanity's differing points of view. If that already wasn't enticing, it's shot by Ari Wegner (In Fabric, Lady Macbeth), and composed by Mica Levi — whose music for Under the Skin is one of the most influential scores in the last decade. — MA
Possessor: Brandon Cronenberg, Andrea Riseborough and Chris Abbott have all been very exciting for a while. Let's be honest. And Jennifer Jason Leigh — is she considered a genre legend yet? The combo of all of them means Possessor is one of the most anticipated films Sundance has to offer, especially to the crowds who want a "splendid mindfuck" — in Sundance's words.  The film follows Tasya Vos (Riseborough), an agent who inhabits other people's bodies through brain-implant technology. She can make then commit violent acts, but things quickly go off the rails…as they do when you tamper with someone else's psyche against your own. This premise sounds inherently volatile (in the best way), and the cast is at the top of their craft. We've been waiting for the second feature Brandon Cronenberg was going to construct after his splashy Cannes debut with Antiviral. — MA
Spaceship Earth: Following one of my favorite documentaries of the year, Recorder, Matt Wolf makes his Sundance debut with Spaceship Earth, a documentary spanning a half century in its telling of the story of Biosphere 2, a scientific project having to do with space exploration as well as sustainable living. There are plenty of strange political and social backstories and tangents to this tale, as well as contemporary relevances, and Wolf, who excels at teasing out the macro themes in his subject matters, is sure to mine them in dynamic ways. — SM