Back to selection
THE RETURN OF M DOT STRANGE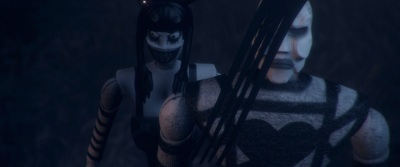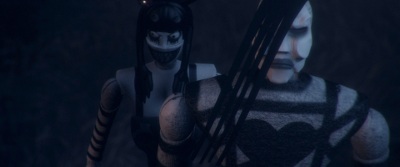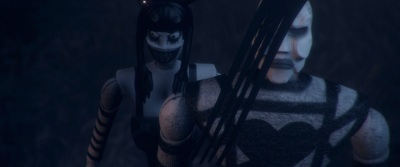 Out of all the 25 New Faces we've done in my time at the magazine one of my favorites is M dot Strange.
The DIY whiz behind the animated feature We Are The Strange, M dot has been laying low the last four years. So I was ecstatic when he emailed me the first teaser for his next feature, Heart String Marionette. (He also sent an exclusive still from the film, which is above.)
M dot hasn't gone into detail about what the film is about, but watching this it looks like many of his trademarks are returning — demented 3D dolls, Samurai warriors and Tim Burtonesque backdrops. One of the things I'm most excited about is the music in the film, which will be done by Endika. Also based in San Jose like M Dot, he mixes classical music with electronic and jazz. I was able to see him play live at a little bar in San Jose with M Dot in 2009 and was blown away. Watch him live here.
M dot is also big on sharing his work and inviting others into his creative process. For this film he's written a companion book titled A_Book which highlights the making of the film with a lot of how to tips for DIY animators/filmmakers.
Currently Heart String is in the final stages of post. In an email M Dot tells me that he's submitted the film to a festival and if he's accepted will premiere there. But he's still unsure if he'll self-distribute like he did with We Are The Strange. However, watching the film is only one part of the viewing experience. M Dot plans to tour Heart String Marionette with Endika doing live performances of the music. It's "more like an opera or musical with crazy visuals," writes M dot.
Keep up to date on the film's progress and more on how you can see it by going to mysteriousdollfilm.blogspot.com.