Back to selection
AN AMERICAN FILMMAKER IN SCOTLAND, OR THE 2011 DEAD BY DAWN FILM FESTIVAL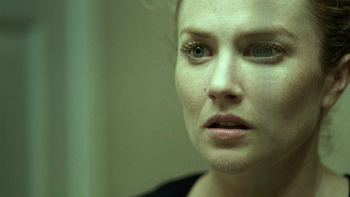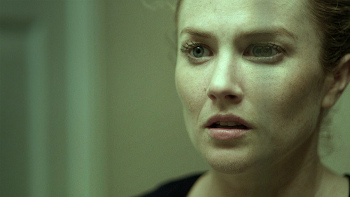 I'd never heard of the Dead By Dawn Film Festival until I applied. When our short film, Kitty Kitty (pictured above), got accepted, I was pleasantly surprised but then came the big decision: do I travel all the way to Scotland for it or stay home? From their website, the festival looked a little small, but I'd been told it was worth it. 90,000 hard-earned frequent-flyer miles later, I touch down in Edinburgh, Scotland. By the end of the fest, I was so impressed with it I decided to write this review and let other filmmakers know about it. Read on for a breakdown of the festival, by a filmmaker for filmmakers.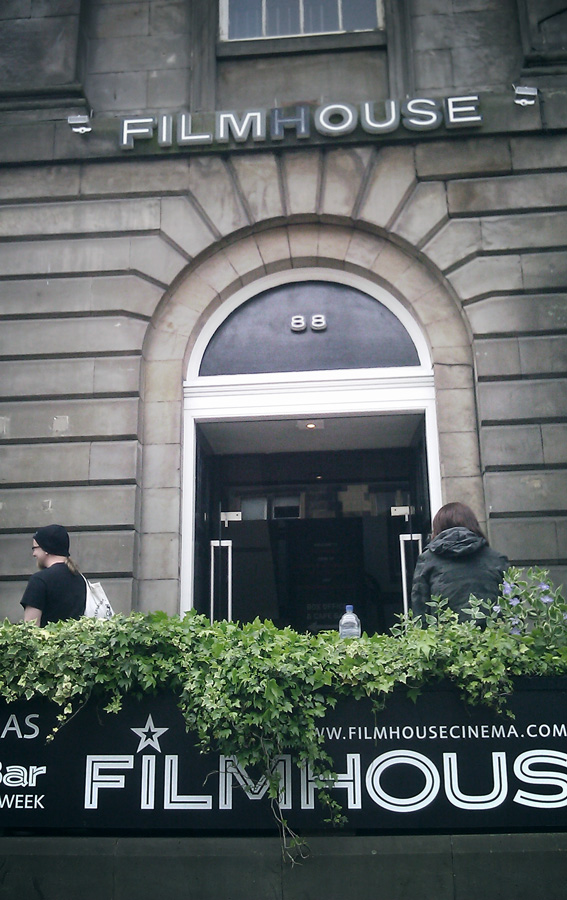 The Audience:
The Dead By Dawn Film Festival takes place in Edinburgh, Scotland every spring. For over eighteen years it has attracted a loyal (almost cult-like) audience who travel for miles, and often other countries, to attend. Instead of buying tickets for one movie at a time, most festival-goers purchase a (very affordable) full festival pass and try their damnedest to watch all the films. One audience member has apparently seen all but one film in ten consecutive festivals. The one he missed was because he fell asleep (I was glad Kitty Kitty didn't become his number two). The screening room held about 300 people. I'd say the screenings I went to were at about 70%-90% capacity–even for the shorts. Nice.
The Venue:
In recent years the entire festival occurs in only one theater: The Filmhouse. This differs from fests who tend to spread their screenings throughout several theaters, showing multiple films at once. This means the Dead By Dawn audience doesn't have to choose one film vs. another, and with a little stamina one can actually watch every film in the festival. So smaller is better in this case. After each screening, the crowd descends en masse to the cafe/bar in the Filmhouse basement (after the more disturbing films, you really do need a drink). Incidentally the cafe/bar also served as a home-base for myself and the other filmmakers in attendance. Plus free WIFI in the theater.
The Programming:
This being my first horror film festival, I really wasn't sure what to expect. It turned out the caliber of the indie-films was incredibly high. I attributed this to the festival director, Adéle Harltey. Her ability to separate the wheat from the chaff can be measured by the amount of audience members willing to buy a festival pass to see many films they've never heard of. Also I should add: the Dead By Dawn audience is quite keen on seeing the shorts. I hear this is more common in many european fests. In fact, the shorts and features are on equal footing. There was a good amount of diversity in the programming (really not something I was expecting to see at a genre-festival). Sure, there were the ubiquitous zombie and vampire films, but there was an entire section devoted to films that were not traditionally horror but would appeal to horror fans' tastes.
Special Bonus:
Dead By Dawn is what I call a 'feeder-festival', meaning that films played at this festival will often get dog-eared by festival programmers of other festivals. So getting your film into this one could mean that it gets extra-consideration by other fests.
The Projection:
Like most filmmakers, my biggest fear at a fest is not that the audience won't like the film, but that the projection quality will suck and the sound will be too low. Or that the film will stop half way through. I've seen some really horrible setups before. Rest assured, all the Dead By Dawn screenings were in a real movie cinema with superb picture quality and sound.
Filmmakers in attendance were: Keith Wright, writer/director of Harold's Going Stiff, a zombie movie with a heart. Alex Appel, actress and producer of future cult classic The Death of Alice Blue, and first-time director Valerie Khoudari-Ratner with the visually sumptuous Sylvie, and myself with Kitty Kitty.
The Wrap Up:
I felt that the smaller, more personal venue, high-attendance, enthusiastic fans and great programming made this a great festival to have your film in. Of course, it will have to be horror-related in some way.
Some Basic Facts:
Years Running: 18
Festival Dates: Spring
Submission Deadline: Rolling submissions policy. It cuts off 4 weeks before festival date.
Festival Director: Adéle Hartley
Cost Of Submission: Free
Ratio of Acceptance: Roughly 1 in 20 submitted films get shown.
Number of features shown in 2011: 16
Number of shorts shown in 2011: 34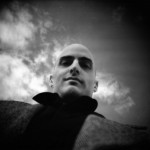 Michael Medaglia is a writer/director of narrative films and commercials. His work has screened at festivals internationally and across the country, including SXSW and AFI. He also happens to be the websmaster of Filmmaker Magazine. More information about Michael can be found at http://prettypictures.com.