Back to selection
"THE IMPERIALISTS ARE STILL ALIVE!" | writer-director, Zeina Durra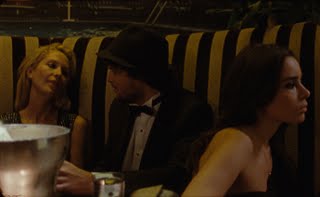 [PREMIERE SCREENING: Monday, Jan. 25, 12:30 pm — Eccles Theatre, Park City]
The hardest decision I had to make among a lot of crazy decisions was only days before we were meant to start shooting; a piece of financing fell through at the last minute and we only had enough money for the first three weeks of our 23-day shoot.
It was also the end of January 2009, the heart of the financial crisis was breaking — a scary time to raise funds for a small indie film!
I decided to go ahead since everything was planned, the team and actors put together, and if we stopped now I may never get to make this film, which I had waited so long to make. There would also be more pressure to raise the money if we were already shooting.
During the shoot we had various meetings with prospective backers. One was a total sleaze, who, within five minutes of meeting me, asked whether I had been a "naughty schoolgirl." I cut him dead with a resolute, "No," knowing that we were definitely going to lose this man's money. I was not going to appease some slimeball's fantasies no matter how desperate we were for that backing. I went home thinking, "Could it get any worse?" Yet another example of the difficulties faced by women working in film.
It was a phone call I made to an investor in the middle of a snowstorm (we were the only film shooting that day in Manhattan) outside a Chinese grocers that we were filming in, in the middle of directing a scene which had to be done in an hour because we would lose the location, begging him for the money and then negotiating new terms with our lawyers conferenced in that saved us. Thankfully we pulled through and obviously it was for the better as I made the film. However I hope I don't have to through that again!