Back to selection
FOCUS LOCKS DOWN THE KIDS ARE ALL RIGHT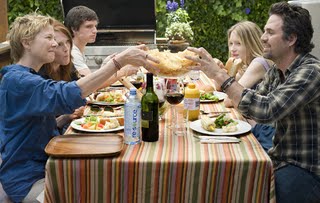 According to Mike Fleming at Deadline Hollywood and The Hollywood Reporter, Lisa Cholodenko's much buzzed about The Kids Are All Right has been nabbed by Focus Features.
Quiet at Park City after acquiring Hamlet 2 in '08, Focus paid under $5 million for Cholodenko's (Laurel Canyon) portrait of a modern family starring Annette Bening, Julianne Moore, and Mark Ruffalo, beating out Summit Entertainment, Fox Searchlight, Sony Pictures Classics and The Weinstein Company.
Read more about the backstage deal making at the Los Angeles Times blog.