Back to selection
Critic's Notebook: Slamdance 2013, Part One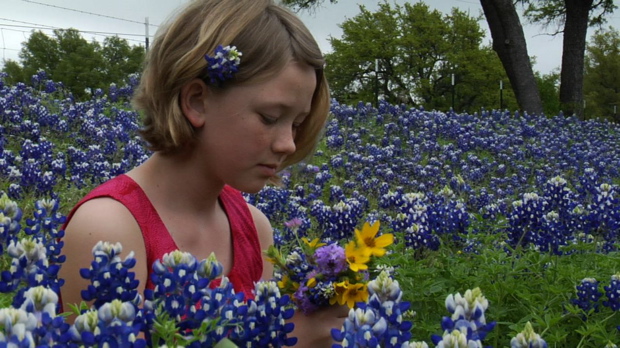 My Name is Faith
It's a tough thing, being a Slamdancer. One participant in this year's 19th edition, an actor who headlines one of the dramatic competition entries, described it as the "little brother" festival, and that is clearly true. Still, Slamdance is a place for discovery each year. From Mark Ruffalo to Lena Dunham, Christopher Nolan to Josh Safdie, Slamdance offers a first taste of Park City to many significant voices whose initial works fall off of Sundance's radar or are simply defeated by the daunting math of 12,000 submissions for 200 short and feature slots. Despite the perpetually dissatisfying screening venue of the Treasure Mountain Inn, where its ballroom main cinema offers universally awful sightlines, every year Slamdance is the launching point for a variety of fascinating narratives and documentaries, while its accessibility and egalitarian vibe are a nice antidote the velvet rope brigades that descend upon Park City during the third week of January.
Slamdance dispensed with the concept of an Opening Night Film or Films several years ago, and that was wise considering the quality of offerings like Allen Moyle's Weirdsville (07′) or Randall Cole's Real Time (08′). The festival begins in earnest on Friday morning now, with everything having screened at least once by Wednesday morning. Twelve narratives and ten docs are in the respective competitions this year and among the handful I've caught so far, several have impressed in fits and starts, such as J.R. Hughto's Diamond on Vinyl, which features a couple of intriguing performances and a premise that inspires interest, although its cool, utilitarian aesthetic and underwhelming progression keeps it from quite reaching the potential of its set up.
At the film's beginning Henry (Brian McGuire) and Beth (Nina Millin) find themselves in a hotel sharing booze and romance following their engagement, but the following morning Beth discovers a recorder — Brian, we quickly learn, compulsively records every single act or conversation he has, including the previous night's sex. She also discovers a rehearsal of his proposal which makes his love seem less than genuine. Distraught, she immediately breaks up with him and kicks him out of their home. During an emotional freak out in a high rise parking lot she comes across a young woman named Charlie, (Sonja Kinski, granddaughter of Klaus!), who offers her some support.
When Beth gives the hotel key to her and asks Charlie to return it to Henry (she refuses to see him), a Pandora's box of sorts is opened as Charlie quickly becomes fascinated with this man who records and rehearses his whole life. She becomes an accomplice for him, but when we discover that he is following and recording the conversations of others, especially a middle-aged man of some declining musical fame, the movie begins to take on the rhythms and tonal qualities of a thriller. Its conclusion, however, doesn't pay off any of the things it sets up with much subversion. It wasn't as much of a letdown as I expected, though, with the film landing in a way that while not paying off the ambient weirdness or style of the initial passages, still manages to bring each of the character's arcs to an emotionally satisfying place.
Less successful is James E. Duff's Hank and Asha, a romantic dramedy that fails to be either funny or dramatic, its mere 74-minute running time feeling nearly twice as long. It centers on the online romance between a American documentarian making a living as reality TV PA (Andrew Pastides) and an Indian film student living in Prague (Mahira Kakkar). She contacts him with an online video after she sees his documentary on ballroom dancing at a festival, and so begins a series of exchanged videos between the two filmmakers —- videos that make up the entirety of the film itself as we see their respective reponses grow more tender and silly and insignificant overtime. Hank and Asha wears out its welcome very quickly, and that's before you even begin to ask yourself why they don't just Skype or Gmail chat in real time. Of course, if they had, this would have probably been a short.
Among the documentaries, My Name is Faith, by the directing trio Jason Banker, Jorge Torres-Torres and Tiffany Sudela-Junker, transcends its rudimentary aesthetic to deliver an incredibly powerful tale about the wages of emotional abuse and neglect on young children. It meditates on Faith, an incredibly sharp 13-year-old who struggles with PTSD following a broken childhood in which she was subjected to all kinds of meth-head parenting expertise. Her foster parents struggle to contain her rage and her penchant for lying and general malaise, but after attending a camp for similarly wounded youngsters, she begins to work through her problems. The amount of support and care children such as these need to overcome the anger and destruction of self-worth that such miserable childhoods can burden them with is significant, and the movie does a good job, despite its sloppy lensing and cliche-ridden, slow-motion, folk-music-driven montages, of showing in often searing detail the slow rebuilding of a person that must occur for these children to have anything resembling normal lives. A scene near the finale when Faith, displaying a hard won emotional maturity, finally gets the opportunity to confront her birth mother, left this critic near tears.
Six Pakistanis struggle to make society a little better for themselves and their countryman in Cary McClelland and Imran Babur's effecting Without Shepherds. Referred to in 2008 by The Economist as the world's most dangerous place, Pakistan's seemingly neverending political crisis and social paralysis is portrayed here through the prism of six vastly different lives. The filmmakers do a reasonably good job of creating a tapestry of perspectives by cutting back and forth between a truck driver who drives increasingly dangerous, bomb-ridden routes, a handsome ex-cricket star seeking a second act as a progressive politician, an enterprising lady journalist attempting to penetrate the Taliban, an ex-mujahid fighter trying to come to grips with his sins, a gorgeous supermodel rallying the feminist cause despite this most patriarchal of cultures, and a subversive Sufi rocker. The panorama on display never feels like a sanitized or overtly alarmist look at Pakistan's woes, nor a comprehensive look at Pakistani society, but it does offer a thoughtful portrait into the lives of some of this troubled country's citizens, who despite their differences of class and ideology, share a longing for a better way of life.