Back to selection
The Faces and Places of the Sundance Film Festival, Part One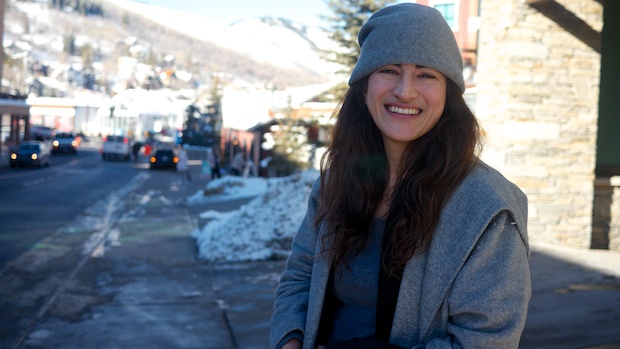 "Sundance is our annual tradeshow," a friend remarked to me at one of the very crowded parties this year. Indeed, it is a place to catch up, even if that short conversation is in line at a theater or at Starbucks instead of the kind of proper sit-down you'd have at Cannes or Berlin. Here are a few of the folks I bumped into at Sundance, beginning with, above, director Jehane Noujain, snapped on Heber Street just hours before the premiere of her latest documentary, The Square. I was knocked out by the film, which is a vivid and expertly crafted chronicle of the Tahrir Square protests that led to the ouster of President Hosni Mubarak. While working on the film, Noujaim herself was arrested and spent 36 hours in an Egyptian prison, but she doesn't include her experience in this documentary. Instead, she gives cameras to multiple shooters, who include the protestors themselves, to create a panoramic view of the energies, politics and passions that reshaped this country in 2011. The production values of this film are off-the-charts. The cinematography is great, and its sheen creates a visceral understanding of the Tahrir Square protests that's different from anything you've picked up from the evening news or web video. Everyone I spoke to involved with the film cautioned, however, that it's not finished. There's more editing to be done, they said, although it looked pretty polished to me. More to the point, Noujaim's cameramen are still on the ground, capturing more footage as the Egypt story continues to unfold. You can support the continued production and post-production of this film here at Kickstarter.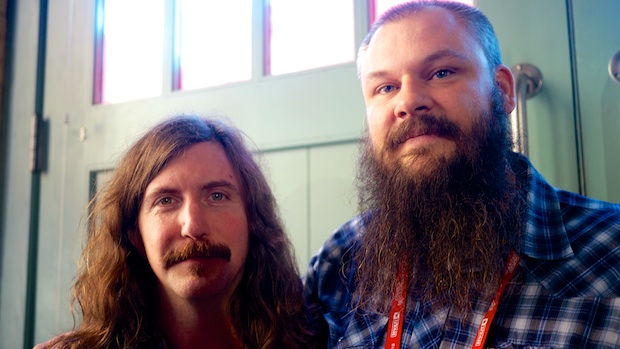 The Producers Brunch, held each year at the Shop, is a densely packed networking event that features a keynote by a veteran producer, announcement of the Sundance Creative Producer Fellows, and an Indian Paintbrush-sponsored $10,000 award to a new producer. Both the keynote and the award featured producer duos this year, with the latter going to Ain't Them Bodies Saints producers Toby Halbrooks (left) and James Johnston (right) and their company Sailor Bear. They headed a mega-team of producers on that film, who also included Lars Knudsen and Jay Van Hoy, Amy Kaufman, Cassian Elwes, and a raft of executive producers who came in with a little bit of coin. "Don't work with your friends" may be a rule for some, but it's been cheerfully disregarded by Halbrooks, Johnston and Bodies director Lowery. They've been friends for nearly a decade, and Johnston even officiated Lowery's wedding. Earlier, another producing duo, Albert Berger and Ron Yerxa, gave the keynote, kicking it off with an inspiring tale for everyone in the room. They talked about their first Sundance, not getting into a party and wandering into a badly-titled movie instead. That film was sex, lies and videotape, and they strolled up to Soderbergh afterwards and told him about a book they wanted to make into a movie. That conversation led to a relationship that led to them producing King of the Hill years later. The advice they gave that resonated with me regarded books. I've always wondered how Berger and Yerxa became known as "the book guys," given the expense of optioning and reoptioning books. Well, Berger said that you don't need book rights, just good taste and the ability to align yourself with the right person, like a director whose interest will allow you to control the book, or successfully shop the package to a studio who will then pick it up.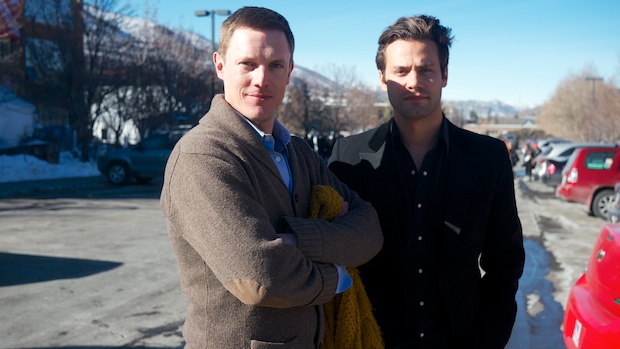 I snapped Jared Scott (right) and Kelly Nyks just outside the The Shop, where shortly they would be awarded $50,000 by Focus Forward's Filmmaker Competition for their The Artificial Leaf, which you can watch below.
The Artificial Leaf | Jared P. Scott & Kelly Nyks from Focus Forward Films on Vimeo.
And here is the winner of Focus Forward's $200,000 Grand Prize, Rafel Duran Torren'ts Cyborg Winner.
CYBORG FOUNDATION | Rafel Duran Torrent from Focus Forward Films on Vimeo.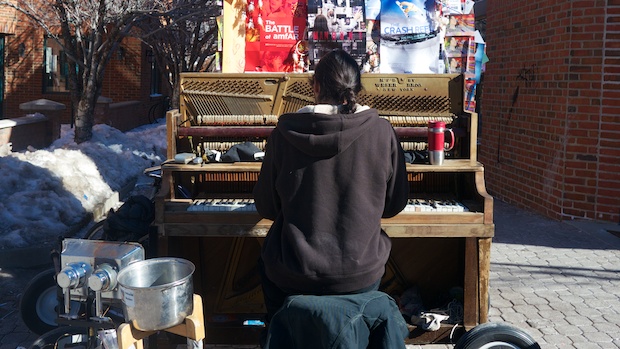 Midway up Main Street, next to Cafe Terigo, is a spot for buskers. I had to wonder how this musician carts his instrument around.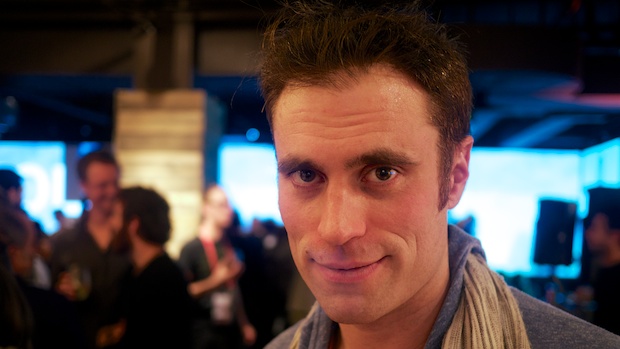 Finally, here is director, producer and actor Karl Jacob at the Sundance Channel party. He's currently in post with Pollywogs, which he co-directed with T. Arthur Cottam. He stars along with Kate Lyn Sheil, Sophia Takal and Jennifer Prediger, and the film should be hitting the festival circuit later this year.