Back to selection
Brooklyn Goes BAM: Docs at BAMcinemafest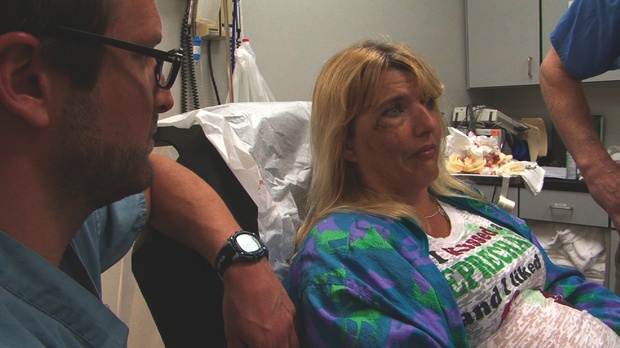 Remote Area Medical
Manhattan has its big dog festivals, while across the East River in Brooklyn, home to the country's greatest number of independent filmmakers, several fests are aspirating to the top ranks. Not in a A-List cookie cutter way, but uniquely, in their own way.
The number of documentaries at the fifth annual BAMcinemaFest remained limited. Out of 25 features nine were docs, and out of 14 shorts nine were docs. Events were likewise limited, with some filmmakers organizing their own post-screening get-togethers in local bars. But what continues to lift the stature of this festival is not number of movies or number of parties but programming. A rigorous, smart, edgy programming that selects some of the best indie films of the year, including some screened at the big dog festivals.
"I don't set specific goals when I start looking at docs for BAMcinemaFest," program director Florence Almozini writes in an email to me, "but I know what I like and what works well for us. I always feel that the aesthetic choice in terms of the visual aspects are very important. There are a lot of very interesting docs out there and so many stories to tell, but what makes them really click for me is the cinematography."
Don't expect to catch the latest dead-head jabbering-jaws doc here.
"We certainly have a different audience than the biggies," Almozini continues. "Our audience is sophisticated, loyal, very interested in a dialogue with the filmmakers and open to discovery. We are lucky with our audience, which includes a lot of artists, students, and filmmakers."
Rising in national stature, this Brooklyn-located festival can afford to remain a hometown event — besides sharp and enthusiastic local audiences, nearly half this year's main slate was by Brooklyn-based filmmakers. Of course, in the end, what it comes down to is the selection of films. It always does.
As famine sweeps through southeast Africa, William Kamkwamba, a bright and congenial Malawian teenager, is forced to drop out of school. In the local library he reads a book on windmills, studies the pictures carefully, returns to his impoverished home and gathers scraps of junk and bicycle parts to build a towering power-generating windmill. The hodgepodge construction is an impressive display of the youthful Kamkwamba's ingenuity.
William and the Windmill – which premiered at SXSW and won the Grand Jury Prize – explores the extraordinary journey of William, in which he's successively an ingenious builder of a family windmill in Africa, a high-school student in South Africa, an author on a national book tour and a student at Dartmouth College in America. The benefits to William are obvious: increased resources and options, and freeing his family from the threat of famine. Still, there are costs. The stress on William, demands on his time, long separations from his family, and navigating around those projecting their hopes onto him and/or their mercenary motivations.
Ben Nabors' inspiring documentary avoids a rigid good/bad framework, leaving us to decide how all this affects the young man from African poverty on an astonishing passage to American privilege. As Nabors said in the post-screening Q & A, "It's complicated."
While William and the Windmill is a five-year cinematic sweep of one African's sharp rise, Remote Area Medical focuses on a single weekend with 1,800 Appalachian Americans certainly not on the rise. Some are jobless, others have low-paying jobs. Not old enough for Medicare and not poor enough for Medicaid, all lack access to basic medical care. In no other reasonably affluent and fairly democratic county are so many citizens so precariously positioned.
Filmmakers Jeff Reichert and Farihah Zahman chronicle a three-day free clinic in Tennessee at the Bristol Motor Speedway run by the non-profit organization Remote Area Medical, which provides dental, vision and medical services by unpaid doctors, nurses and technicians on a first-come, first-served basis. Founded nearly three decades ago, the initial clinics were in the Amazon jungle. Then the NGO expanded to locations in Central America and parts of Africa. Today most of its clinics are in the United States.
Remote Area Medical combines cinema verite with straight interviews crafting a story that is both heart-wrenching and emotionally uplifting. America's uninsured are anxious, frustrated, afraid and feel shunned. They are deeply appreciative when receiving health care and equally grateful that someone cares about them.
Reichert and Zahman frame this medical care problem as a human rights issue, not a political issue. Tennessee, however, is a Republican stronghold, and the Republican Party consistently opposes universal health care coverage. Still, providing insight and understanding, amplifying the voice of the vulnerable, Remote Area Medical is valuable and moving.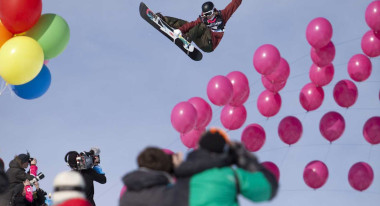 After a slow start – I have never snowboarded, never wanted to snowboard, never in my most demented state wanted to snowboard –after a slow start, I was riveted.
The Crash Reel explores top-ranked snowboarder Kevin Pearce, a friendly and fearless teenager, just hanging with his buddies and executing incredible feats on his snowboard. Then disaster strikes! Training for the winter Olympics, Kevin takes a vicious fall and suffers a massive head injury.
Regardless of its participants' hip language and relaxed mannerisms, competitive snowboarding is intense and dangerous. Often younger than most professional athletics yet with the same obsessional drive to win, adored by fans for their risk-taking feats and flush with sponsors' money, competitive snowboarders greedily embrace the reckless and absolutely reject the cautious. In the film, a journalist states a snowboarders' adage, "The brave do not live forever, but the cautious do not live at all."
After two grueling and frustrating years of rehabilitation — "I just want it to stop" Pierce protests, determined to return to his beloved snowboarding — a family conflict ensures. On the one side is the entire family and the doctors, and on the other a steadfast Kevin.
Documentarian Lucy Walker has crafted a film of juxtapositions and sensitivity, adrenaline rushes and emotional crashes, building to a crest where love locks horns with the unyielding. This is a snowboarding film for everyone, one that slides us into the most basic human impulses and social clashes. The Crash Reel is stupendous.
The Crash Reel will be on HBO on July 15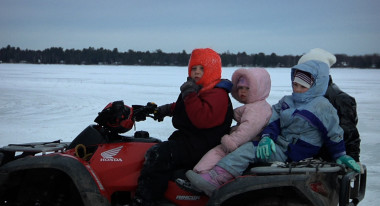 Snowboarding, snowmobiling, how different can they be, right? Wham bang — very different!
Northern Light follows three working class families in Michigan's Upper Peninsula and it quickly stalls. The characters are stunted, never given an opportunity to define themselves; the story unfolds in snippets, making it impossible to stitch together a narrative with depth. We're left with smoking cigarettes … eating breakfast … attending church … repairing snowmobiles in a garage … cooking in the kitchen … smoking cigarettes … practicing cheerleading … hunting game … birthing a baby… eating lunch … smoking cigarettes … lifting weights ….
Without a dynamic narrative and devoid of conflict to highlight character distinctiveness, contrast is regulated to eating dinner … repairing snowmobile in garage … smoking cigarette …. A snowmobile race could have been the focal point to ignite the story, but it falls short. The music is certainly on-fire. Ear-ripping, vibrating strings and brooding thumps, which unfortunately are disconnected from the film's images.
As the credits rolled, a thunderous applause erupted, ricocheting off the stoic walls and arched roof of the old Rose Theater, followed by exuberant screams of "stunning" and "fantastic!" I was stunned, but shouldn't have been. Encircled by communities with large numbers of young cinephiles and artists heavily imbued with the indie ethos, at BAMcinemaFest the subtle is acknowledged, and acknowledged loudly. The incongruent can quickly morph into neat juxtapositions as modern classical music amplifies working-class culture. Snippety flows into a gorgeous montage. Overkill is, well, pressing the boundaries — isn't that what all indie films should do?