Back to selection
Krisha, Peace Officer Top SXSW Film Festival Awards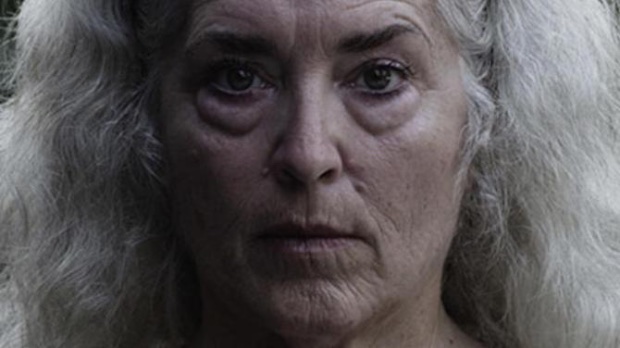 Krisha
Krisha, Trey Edward Shults' drama of an older alcoholic woman attempting to reconcile with her family one holiday weekend, won the Narrative Feature Grand Jury Prize last night at the 2015 SXSW Film Festival. At an awards ceremony at the Paramount Theater hosted by Trainwreck co-star Vanessa Beyer, the Documentary Grand Jury Prize went to Peace Officer, Scott Christopherson and Brad Barber's expose of militarized police.
Special Jury Prizes were given to two films. Benjamin Dickinson's dramatic feature Creative Control — a social satire set in New York's advertising world of the near future — was cited for "Visual Excellence." The documentary A Woman Like Me — a doc/fiction hybrid about director Alex Sichel's battle with breast cancer — received notice for Sichel and Elizabeth Giamatti's direction.
The Narrative Feature Competition jury consisted of Kyle Buchanan, Wesley Morris and Krista Smith. Tabitha Jackson, Jason Spingarn-Koff and Alison Willmore comprised the Documentary Feature Competition Jury.
The complete festival awards follow.
NARRATIVE FEATURE COMPETITION

Grand Jury Winner: Krisha
Director: Trey Edward Shults

Special Jury Recognition for Visual Excellence: Creative Control
Director: Benjamin Dickinson

DOCUMENTARY FEATURE COMPETITION

Grand Jury Winner: Peace Officer
Directors: Scott Christopherson, Brad Barber

Special Jury Recognition for Directing: A Woman Like Me
Directors: Alex Sichel, Elizabeth Giamatti

Special Jury Recognition for Editing: Twinsters
Directors: Samantha Futerman, Ryan Miyamoto

NARRATIVE SHORTS

Winner: Pink Grapefruit
Director: Michael Mohan

Special Jury Recognition: Share
Director: Pippa Bianco

DOCUMENTARY SHORTS

Winner: Boxeadora
Director: Meg Smaker

MIDNIGHT SHORTS

Winner: Kiss Kiss Fingerbang
Director: Gillian Wallace Horvat

ANIMATED SHORTS

Winner: World of Tomorrow
Director: Don Hertzfeldt

Special Jury Recognition: teeth
Directors: Daniel Gray, Tom Brown

MUSIC VIDEOS

Winner: Paolo Nutini – "Iron Sky"
Director: Daniel Wolfe
Special Jury Recognition: DJ Snake featuring Lil' Jon – "Turn Down for What"
Director: DANIELS

TEXAS SHORTS

Winner: The Samaritans
Director: John Bryant

TEXAS HIGH SCHOOL SHORTS

Winner: It's A Thing
Directors: Meredith Morran, Sage McCommas

SXSW Film Design Awards

EXCELLENCE IN POSTER DESIGN

Winner: Manson Family Vacation
Designer: Yen Tan

Special Jury Recognition: The Ecstasy of Wilko Johnson
Designer: Jonny Halifax

EXCELLENCE IN TITLE DESIGN

Winner: Manhattan
Designer: Dan Gregoras for Imaginary Forces

Special Jury Recognition: The Fitzroy
Designers: Chris Tozer, Marko Anstice

SXSW Special Awards

SXSW Gamechanger Award
Winner: Yvonne Kerékgyártó, Free Entry

Louis Black "Lone Star" Award
Winner: Western
Directors: Bill Ross, Turner Ross

Karen Schmeer Film Editing Fellowship
Presented to: Anna Gustavi