Back to selection
2016 Camden International Film Festival and Points North Winners Announced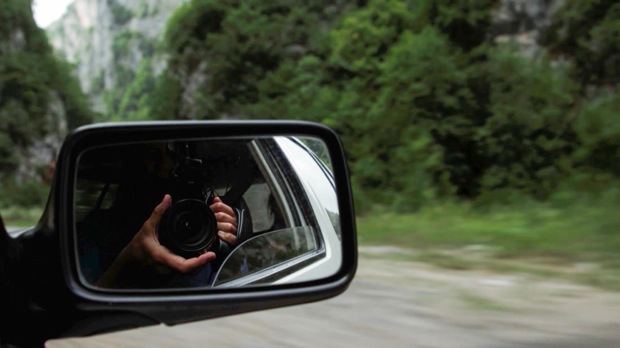 Cameraperson
Camden International Film Festival (CIFF) has announced the winners of the 2016 Festival, which ran from September 15-18 in Camden, Rockport and Rockland, Maine.
For the second year, Conservation Media Group partnered with the Points North Institute to select projects from filmmakers and organizations alike that use video to create measurable action in ocean conservation or sustainable energy. 2016 CMG Action Grant finalists included: Alex Finn's Whale Heritage Sites, Jeff Talbot's Protect the Great Bear Sea, and Doug Woodring's Global Alert – Floating Trash.  This year's $10,000 CMG Action Grant cash prize was awarded to Whale Heritage Sites.
The 2016 class of Points North Fellows included Sofie Benoot, Isabelle Tollenaere and Liesbeth De Ceulaer's Printed Circuit,  Bridget Besaw and Ben Severance's The Mountain and The Magic City, Michael Lei's A Taste of Sky, Luke Lorentzen's Midnight Family, Assia Boundaoui's The Feeling of Being Watched and Elaine McMillion Sheldon's Rescue Breath. Each Fellow received a $2,000 cash grant sponsored by the Chicago Media Project and an individual donor. This year's Points North Pitch Award went to Assia Boundaoui's The Feeling of Being Watched.
The Festival announced five awards for feature and short films that screened during the 2016 festival. This past January, The Camden Cartel Award for Best Short went to Jarrod Welling-Cann and Erick Stoll's Good White People, with Special Jury mention going to Melissa Langer's My Aleppo.
For the second year, CIFF collaborated with long-time partner, Documentary Educational Resources, to present the John Marshall Award for Contemporary Ethnographic Media. The Jury  awarded this year's John Marshall Award to Alexander Kuznetsov's Liberation: The User's Guide.
Jurors Christopher Allen (Union Docs), Leah Giblin (Cinereach) and Samara Grace Chadwick (RIDM) awarded the 2016 Emerging Cinematic Vision Award to Laura Viezzoli's La Natura Delle Cose (The Nature of Things), with Special Jury Mention going to Brett Story's The Prison in Twelve Landscapes. The Jury stated the Viezzoli's film was chosen "for a generous attempt to communicate the outlines of something that actually is unrepresentable, for the courage to approach the body's ultimate fragility, while reminding us of the expansive strength of existence– the mind and the soul–for employing a cinematic form that deepens our understanding of a remarkable protagonist and an unfathomable, yet always possible fate."
This year's jury of Amy Hobby (Tribeca Film Institute), Chico Colvard (Filmmaker) and Lisa Kleiner Chanoff (Catapult Film Fund) awarded the 2016 Harrell Award for Best Documentary Feature to Kirsten Johnson's Cameraperson with Special Jury Mention going to Estephan Wagner and Moritz Siebert's Those Who Jump.
The 2016 Camden International Film Festival Audience Award sponsored by Ann and Dick Costello went to Rokhsareh Ghaem Maghami's Sonita.
Camden International Film Festival 2017 dates will be announced later this Fall and submissions will open in January 2017.