Video on Demand — July 2013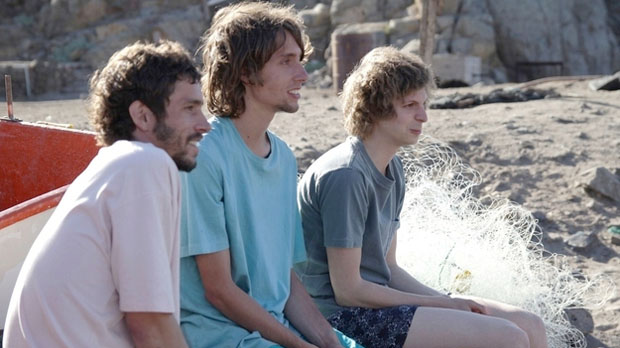 Video pick of the month
Crystal Fairy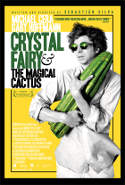 Sebastián Silva is that rare filmmaker who manages to be both independent and prolific. With five features and a Digital HBO series under his belt, plus three new projects in the works, the 34-year-old writer/director shows little sign of slowing down. At Sundance this year, Silva premiered not one but two new films, the improvisational road trip comedy Crystal Fairy and the Magic Cactus and 2012, and the dark psychological thriller Magic Magic.
Both films, made in quick succession, were shot in the director's native Chile, center on the erratic adventures of displaced Americans, and feature effectively off-kilter performances by Michael Cera. While Magic Magic was the larger production and stars Juno Temple (Killer Joe) and Emily Browning (Sucker Punch) and features stunning digital cinematography by Chris Doyle, it was the looser and more laid back Crystal Fairy that garnered the Silva the Directing Award for World Cinema (Dramatic) in Park City this year…
Attention to character psychology and a refusal to adhere to genre conventions — as well as a certain taste for the absurd — are hallmarks of Silva's work. They are what give his two latest films dramatic tension, and also make them highly entertaining. Crystal Fairy, which plays Friday (6/21) at BAMcinemaFest and will be released next month by IFC Films, may be Silva's ticket to a wider audience, thanks in large part to Cera's name and a scene-stealing performance by Gaby Hoffman as the titular character, a delusional New Age vagabond given to spontaneous stripping.
Cera plays Jamie, an entitled American whose main concern is getting to the next high. We meet him at a house party in Santiago, where, between lines of coke, he is momentarily transfixed by a dancing Crystal Fairy, and compelled on a whim to invite her along on a road trip he's planned with his Chilean amigos to partake of the hallucinogenic San Pedro cactus. He later regrets the invitation, but it's too late. Forced to bring her along, the trip becomes a test of wills between Crystal's damaged maternal shaman and Jamie's self-centered and increasingly isolated quest for the perfect high.
(Paul Dallas)
Comedy
IFC Films
7/12/2013
MOD
Join our newsletter