Back to selection
NYFF46 PART 2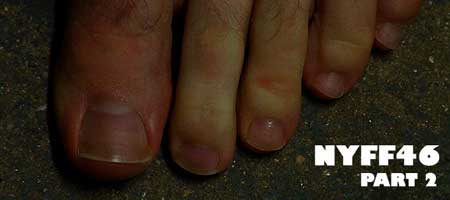 Jamie Stuart continues his series of shorts from the 46th New York Film Festival with an appearance from Steven Soderbergh and a chance encounter with a woman in distress… or is she?
Approximate running time: 6:02.
Download the short here by right clicking and choosing Save Target or Save Link. (35M)
Please visit Jamie's site at www.mutinycompany.com.
To see all the videos in this series please go to
https://filmmakermagazine.com/nyff46.php.