Back to selection
Eight Shorts From SXSW 2017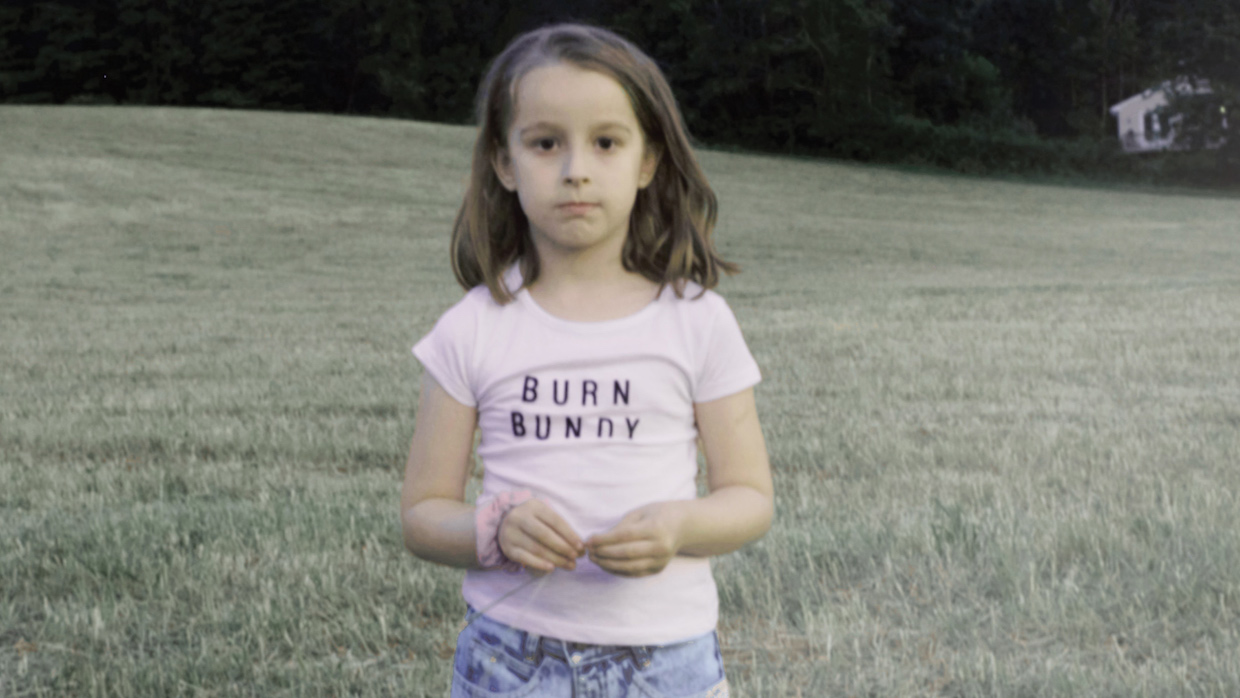 Fry Day
As the 2017 edition of SXSW comes to a close, here's a list of eight short films I saw that are worthy of your attention. There's no clear throughline apparent here: documentary work investigating the infected water supply of the DC water crisis, midnight selections featuring mannequin heads that come to life to suck face, and miscellaneous narrative shorts that cover everything from the ending of a romantic relationship to a bond formed during an impending school shooting. Many will continue to screen on the festival circuit throughout the year, and some will be made readily available online before you know it. Use this as a guide to note which ones may work for you.
DeKalb Elementary
One of the year's best performances can be found in Reed Van Dyk's DeKalb Elementary, a sustained master class in slow burn tension. Tarra Riggs, a former Spirit Award nominee for her performance in Ballast, stars as a school attendee faced with a mentally unstable gunman who seeks to take the building hostage. A two-hander that's as much about the art of negotiation as it is about forming a human connection between opposites, the film is incredibly conscious of stripping away all acts of sensationalism that come with a premise like this. The stationary opening shot allows the story to go from just-another-day-at-school to, upon the entrance of the gunman, one of complete terror, yet there's an unexpected calm prevalent throughout. Riggs is incredible as a woman trying to keep it all together, and Van Dyk's script, based on an actual 911 call, matches her talent.
Forever Now
Is there such a thing as a relationship ending without a few regrets and hearts broken? When you're in love for so long, it can be difficult to flip a switch and be out of it at a moment's notice. Kristian Håskjold's Forever Now dives deep into the flurry of emotions that arrive when a couple decides to call it quits, amping up the dramatic tension by setting the break-up in a claustrophobic apartment over a painful twenty-four hours. As the boyfriend tells his girlfriend that it's time to move on, the woman suggests taking the last remaining MDMA they have left over from a New Year's Eve party to end the relationship in a less tragic manner. Both joyously high, the couple temporarily experience the fun and honesty that has long been drained out of their relationship. By the next morning, the high has worn off and the reality has returned: the relationship has verbally come to a close, but the love painfully remains. Håskjold and fellow writer Trille Cecilie Uldall-Spanner have a great ear for natural dialogue, and their ability to remain true to the often frantic range of emotions experienced in a scenario like this pays off twofold. Wordless flashbacks of high points in their relationship, edited in sporadically throughout the unfolding breakup, drive home that all encounters have a beginning and a less-than-clear end.
Fry Day
There's something unsettling afoot in Fry Day, Laura Moss's new film whose premise is based on the celebration of the death of one of America's most notorious serial killers. Set in Starke, Florida on the eve of Ted Bundy's execution, Moss presents her story through the eyes of a teenage amateur photographer attending an outdoor rally made up of giddy men and women awaiting news of Bundy's impending death. For only two dollars, the young girl (played by Jordyn DiNatale) snaps a photo with her Polaroid camera for anyone looking to commemorate "Fry Day"; she realizes there's money to be made at times like these and hustles for it. Once she gets pulled away for an impromptu automobile adventure with a group of troubling young men however, things take a frightening turn for the worse. Fry Day excels at being both a representation of a very particular moment in time and a personal experience of innocence being taken advantage of and lost. Moss finds incredible ways of making even the most innocent ambient objects (a local diner awning, a car's blindingly imposing headlights, the sounds of a noisy group of crickets) feel like signs of tragedy just up ahead, and finds a clever way (via a cheap paper cut-out mask) of keeping her "star," Ted Bundy's presence, at the forefront.
Hi Stranger
To fans of stop-motion animation, filmmaker Kirsten Lepore is a seasoned pro, having most recently worked on an Emmy Award-winning episode of Comedy Central's Adventure Time; she served on the SXSW Animated Shorts jury this year. A Midnight selection, Hi Stranger is a calmly transfixing experience. As a completely hairless figure with an abnormally large cranium, laid nude on its back like Brigitte Bardot in Contempt, breaks the fourth wall to offer the viewer compliments and speak in a soft coo that's both flirtatious and therapeutic ("It's so hard to make things sometimes, you know? It just takes so much mental energy and you get so tired. I just want to sit here and relax with you"), Lepore's fixed camera placement and barren backdrops draw you into something resembling self-help crossed with a late-night infomercial for a naughty hotline. Lepore's animation is less fussy than matter-of-fact, incorporating whimsical non sequiturs to further draw you into the host's wanting spell.
Kisses
An appropriate Midnight section world premiere, Kisses blends horror and comedic elements to dig its teeth into a familiar genre entrée: a youngster's first sexual experience. This isn't a sexual experience with a fellow human, mind you, but one with a female mannequin head come to life to suck (and eat) face. As two boys headed home question each other about their first sexual encounter, they innocently come across disassembled parts of a mannequin left in an alley. When one of the boys gets called out for never having kissed a girl, he takes the ceramic head home to practice. All alone in a bedroom covered in photos of pretty girls on the wall and used tissues underneath the bed, the boy quickly gets more than he bargained for. An amusing riff on the supposed innocence most narratives depict when spotlighting adolescent sexuality, writer/director Sean U'Ren aptly employs an Evil Dead 2 visual homage (a disconnected head with a hint of the uncanny) that's both horrific and twistedly endearing.
The Mess He Made
Matthew Puccini's The Mess He Made, about a young man nervously awaiting the results of a rapid HIV test, is incredibly skilled in allowing the given situation to dictate the filmmaking. Using brightly lit close-ups of the pricking of a finger for a blood test and medium shots to establish the impersonality of a medical waiting room, Puccini's camera compliments his character's anxiety-ridden, extremely singular situation. Rather then tell the story in real time, the film plays like a tightrope act of incredibly heightened peak moments: the man goes outside for a cigarette, gets an unwanted call from an apologetic male (filmed beautifully in front of a darkening sky backdrop), takes a call ridden with subtle familial drama with his younger daughter, receives a ticket for parking in a handicap spot, etc. The film builds to an emotional release that may or may not come, and the wordless reveal provides a satisfying conclusion that actor Max Jenkins powerfully conveys.
No Harm No Foul
Science is political in filmmaker Cheng Zhang's documentary, which investigates the DC water crisis of the early aughts. As chloramine replaced chlorine as the drinking water disinfectant in our nation's capitol, lead started making its way into the water the public consumed (and became infected by) on a daily basis. The DCWASA (District of Columbia Water and Sewer Authority) didn't do much to prevent it and authorities on the subject suspiciously debated the effect of lead on the human body. Zhang's film is interested in how facts get muddled when ill intentions by those in power become apparent, and she's never afraid of going even further into her reporting. When sitting down with Dr. Tee Guidotti, an environmental health professor who underplays the effects of lead on those affected, Zhang grills him on the facts, unafraid of making her subject uncomfortable and defensive. With the recent problems in Flint, Michigan and the appointment of climate change denier Scott Pruitt as Head of the EPA (Environmental Protection Agency), Zhang's film is a strong case against a country knowingly recommitting sins of the past.
Spring
The complexities of the female gaze is paid full attention to in Laurel Parmet's Spring, a tightrope highwire act depicting the painfully uncomfortable moment a platonic friendship threatens to become something more. Set in the upstairs bedroom of a high-school teen seeking to have glamour shots taken by her best friend, Parmet's film isn't afraid to address the subtext (and her audience's gaze) apparent when the friend prompts her photographic subject to model topless to obtain the most erotic shots. Once the character's attraction for her friend becomes apparent, the innocence of the scenario is effectively lost. A film about the very real human desires that dare break through suburban societal expectations, Spring is, by its closing shots, a story about a personal shame further suppressed by fear of embarrassment. Actresses Arin Maclaine and Ellie Yorke are both excellent as the young women at the core.