Back to selection
Martin Scorsese's World Cinema Project, Ghost World and The Last Word: Jim Hemphill's Home Video Picks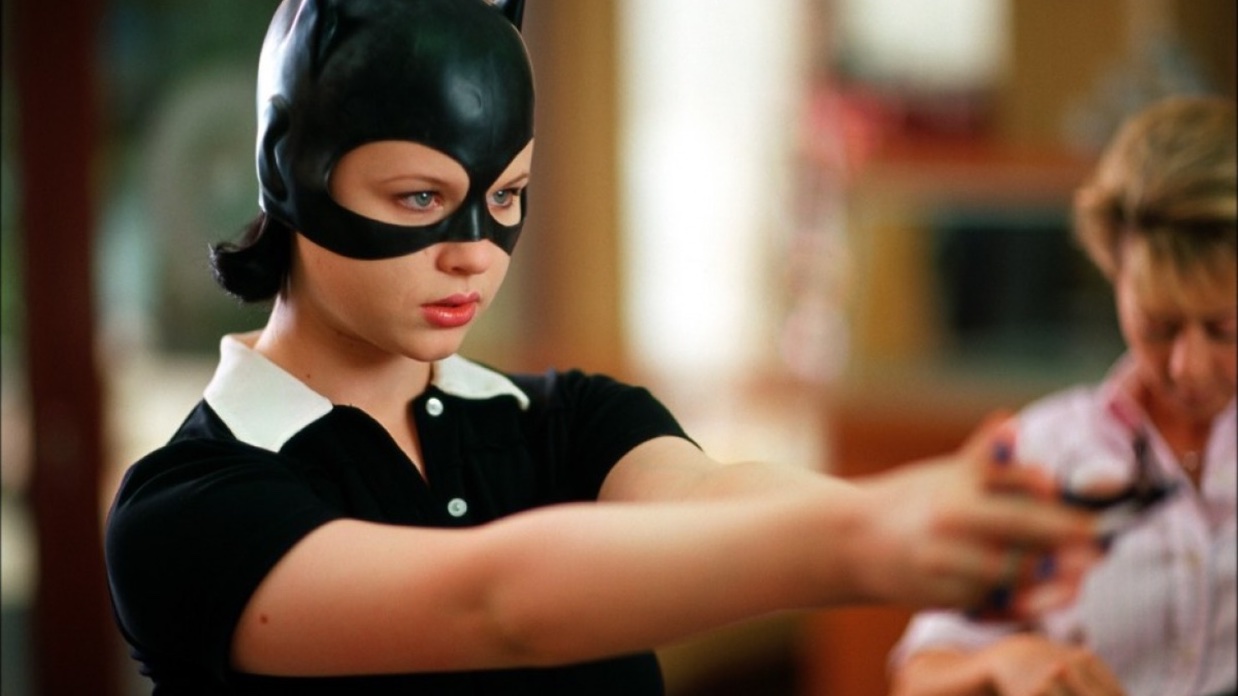 Ghost World
Martin Scorsese famously considered becoming a priest before taking another path, and he clearly never lost the evangelical impulse. In the 38 years since Scorsese used his influence and finances to restore and rerelease Michael Powell's Peeping Tom, he has done more to spread the gospel of cinema than any other director in film history, devoting countless hours to film preservation and education while simultaneously amassing a body of work that in its breadth, depth, and quality rivals that of any of the masters his scholarly efforts aspire to honor. In 2007 Scorsese embarked on one of his most important undertakings, the formation of the World Cinema Project. This organization has spent the last ten years collaborating with archives, studios and filmmakers to identify and restore endangered films from around the world, resulting in the preservation of dozens of crucial pictures ranging from silent treasures (such as Mario Peixoto's Brazilian classic Limite) to movies by contemporary auteurs (like Apichatpong Weerasethakul and Edward Yang) in surprisingly poor condition considering their vintage. The Criterion Collection has partnered with Scorsese and his Film Foundation to make several of these films available in exquisite Blu-ray and DVD editions, and this week they have released their second boxed set of WCP highlights. Martin Scorsese's World Cinema Project No. 2 is quite simply the home video event of the year thus far, a collection of six remarkable films from the Philippines (Lino Brocka's Insiang), Thailand (Weerasethakul's Mysterious Object at Noon), Kazakhstan (Ermek Shinarbaev's Revenge), Turkey (Lufti O. Akad's Law of the Border), Brazil (the aforementioned Limite), and Taiwan (Yang's second feature, the extraordinary Taipei Story). Scorsese provides passionate and informed introductions for all of the films, which are also accompanied by contextualizing interviews and essays by esteemed critics like Kent Jones and Bilge Ebiri. There has never been and probably never will be another high priest of cinema who gives as much back to the medium as Scorsese has; the World Cinema Project is one of his greatest legacies, and Criterion's compilation is an indispensable introduction to it.
Criterion has another noteworthy new release this week, a glorious transfer of Terry Zwigoff's 2001 comedy Ghost World. Freely adapted by Zwigoff and Daniel Clowes from Clowes' comic book, it's the first in a trio of Zwigoff masterpieces that would also include Bad Santa and Art School Confidential. All three films are characterized by Zwigoff's uniquely calibrated satiric tone in which loathing (both self and otherwise) and empathy improbably and perfectly coexist to yield a view of 21st-century America that's as relatable as it is ruthlessly specific. Ghost World exists in a desolate landscape of chain stores and restaurants where anything authentic has either been horribly and ineptly repackaged (like the hilariously bad "blues" band the characters have the misfortune to see perform live) or is the jurisdiction of fetishists and collectors so obsessive they can't connect with anyone who doesn't share their love of obscure minutiae. Superficially, Ghost World is a coming-of-age story about two disaffected friends (Thora Birch and Scarlett Johansson, both incredible) growing apart as they try to navigate post-high school life and the emerging relationship one develops with a cranky older man (Steve Buscemi, brilliant), but in Zwigoff's hands it's so much more. Ghost World both speaks for and affectionately pokes fun at an entire cultural sensibility of smug but not entirely unearned superiority; it manages to be as harsh in its assessment of America's intellectual decline as it is bemused by the country's pop culture detritus, all of which Zwigoff treats as fondly as Buscemi's character treats his beloved 78s. In his trilogy of American malaise, Zwigoff is as sharp and sweet a satirical voice as the movies have ever had, the heir to Preston Sturges's throne. The arrival of Criterion's impeccably produced Ghost World disc, which boasts insightful interviews and commentary as well as a beautiful 4K restoration of the film itself, provides the perfect opportunity to revisit this singular and vital director's work.
This week also sees the Blu-ray and streaming release of one of my favorite recent films, Mark Pellington's The Last Word. The story of a control freak (Shirley MacLaine) so obsessed with micromanaging that she hires a young reporter (Amanda Seyfried) to write her obituary while she's still alive to supervise it, The Last Word is a remarkable example of what can happen when a great actor and a great director are in perfect sync. Shirley MacLaine has obviously worked with a lot of fine filmmakers — Vincente Minnelli, Alfred Hitchcock, Billy Wilder, Hal Ashby, Mike Nichols, etc. — but she's never had a director who understood and celebrated her talents the way Pellington does here. MacLaine's role recalls and comments upon her work in films like Terms and Endearment and Postcards From the Edge, but she and Pellington (and screenwriter Stuart Ross Fink, who has created a whole ensemble of rich characters in this piece) dig deeper, depicting their heroine with wit, passion, rage, and contemplation. It's one of the great performances in the history of American movies, and it's a tribute to Pellington's confidence in MacLaine's skills as well as his own that he knows how to showcase it via an elegant but unadorned visual style. Though The Last Word initially seems like a departure for Pellington, a director not really known for comedy, it ultimately summarizes and synthesizes the concerns of his previous films while simultaneously striking out in new directions. In work as diverse as The Mothman Prophecies (a thriller in which Richard Gere becomes obsessed with the supernatural ramifications of his wife's death), Father's Daze (a documentary about his father's struggle with Alzheimer's Disease), and Of Time and Memory (an unconventional adaptation of Don Snyder's novel about Snyder's attempts to know his deceased mother), Pellington has long been interested in the connections between mortality, memory and identity. In his last couple of features, Henry Poole is Here and the brilliant and underrated I Melt With You, Pellington approached these themes from a male point of view — a somewhat acidic one in the case of the latter film. In Fink's script for The Last Word, Pellington finds the perfect vehicle to explore his preoccupations through a new lens, and addressing the issues through female characters has reinvigorated his technique — his direction has a newfound purity here, as his precise but unforced compositions subtly express both the tensions between the characters and the tensions they feel within themselves. There's no straining for emotional effects, which makes them all the more powerful when they come — and all the more impressive.
Jim Hemphill is the writer and director of the award-winning film The Trouble with the Truth, which is currently available on DVD, iTunes, and Amazon Prime. His website is www.jimhemphillfilms.com.