Back to selection
ONE HUNDRED MORNINGS – WINS DISCOVERY AND DISTRO AWARD
This past winter we continued a tradition that started with the From Here to Awesome experiment, a "day and date" festival concept that helped 22 films reach theaters, living rooms and viewer's computers in 2008. The WorkBook Project Discovery and Distribution Award gives a filmmaker an amazing prize consisting of a week long theatrical run in LA with social media, street team and PR support. A run where the filmmaker keeps the box office and we help to pull together the independent community in an effort to drive awareness around the film.
Over a 100 films were submitted and today we're thrilled to announce that One Hundred Mornings is the winner of the 2010 WBPAward for film. The theatrical release will kick off Sept 16th at the Downtown Independent Theater.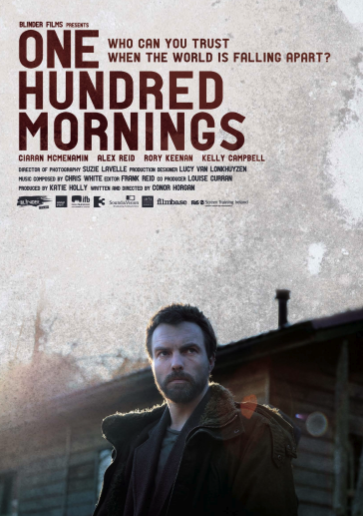 About the film
Set in a world upended by a complete breakdown of society, two couples hide out in a lakeside cabin hoping to survive the crisis. As resources run low and external threats increase, they forge an uneasy alliance with their self-sufficient hippie neighbour. With no news from the outside world they can't know how long they must endure living in such close quarters, and with such limited supplies.

Unspoken animosity fills the air, and a suspected affair is driving a wedge between them all. Poorly equipped to cope in a world without technology and saddled with completely conflicting worldviews, everything begins to disintegrate. Finally, each of them faces a critical decision they never thought they'd have to make. For more information on the film visit www.onehundredmornings.com
SPECIAL THANKS to all those who submitted their films, to our peer and industry jury (Ted Hope, Scott Macaulay and Anne Thompson) and to our partners! 20 other films received a digital distro package thanks to IndieFlix that will help to place them on various digital, VOD, and distribution platforms. And CineFist and Cinema Speakeasy will be helping on the ground in LA.