Back to selection
On the Road: the "25 New Faces" Screening Tour Hits the Midwest Today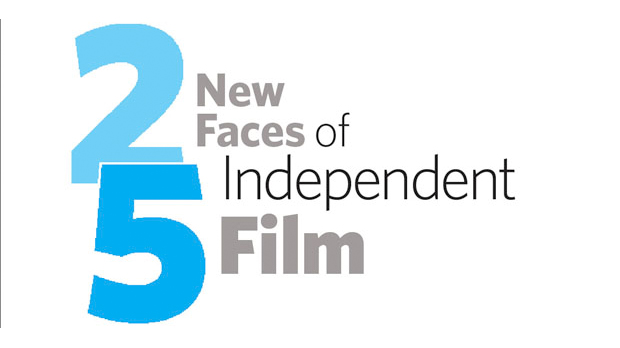 Starting today, the Filmmaker "25 New Faces" screening series gets underway: Scott Blake (Surveyor), Anahita Ghazvinizadeh (Needle) and Mohammad Gorjestani (Refuge) are hitting the road, with myself in tow, with the first event taking place at the UW-Madison Cinematheque in Madison, WI. The road show, which is sponsored by Sony Creative Software and ARRI, will then progress to Cleveland, Iowa City, Kansas City, Columbia, MO and Nashville.
If you're in or around any of these places, please come to the event and say hi. As Scott wrote in his newsletter last week, this tour and the "Best Film Not Playing" screening series are our "ways of moving beyond the printed page and glowing screen in order to bring you closer to the films we are passionate about."
Below is full info on all the screenings, plus on the films and their directors.
THE 25 NEW FACES OF INDEPENDENT FILM TOUR CALENDAR:
Saturday, November 16, 2013
UW-Madison Cinematheque, Madison, WI
3pm (tickets)
Sunday November 17, 2013
Cleveland Cinematheque, Cleveland, OH
8pm (tickets)
Monday November 18, 2013
FilmScene, Iowa City, IA (tickets)
7pm
Tuesday November 19, 2013
Glenwood Arts Theater, Kansas City, KS
7:30pm (tickets)
Wednesday, November 20, 2013
Ragtag Cinema, Columbia, MO
5:30pm (tickets)
Thursday, November 21, 2013
The Belcourt Theatre, Nashville, TN
7:00 pm (tickets)
ABOUT THE FILMS AND FILMMAKERS
Surveyor
Scott Blake / USA, 2012 / 25 mins
1848. In the last days of the Mexican-American War, a government agent surveyor attempts to return home after surveying land on the Western frontier. His journey becomes a nightmarish trek through an American gothic landscape.
Scott Blake earned a BA in English Literature from the University of Washington in 2010. Last summer, he completed his 25-minute short film Surveyor, an anti-western set during the last days of the Mexican-American War. His screenplay To the Detonation, an urban insurgency thriller, is a narrative short semi-finalist at the 2013 Vail Film Festival and Vegas CineFest.
https://filmmakermagazine.com/people/scott-blake/
Needle
Anahita Ghazvinizadeh / USA, 2013 / 21 mins
Young Lilly is going to get her ears pierced. A quarrel between her parents overwhelms the situation and directs it differently.
Anahita Ghazvinizadeh (b. 1989, Tehran, Iran) is a filmmaker and writer. She got her BFA in cinema from Tehran University of Art and her MFA in studio arts from The School of the Art Institute of Chicago. Anahita has studied with Abbas Kiarostami and is influenced by his cinematic style. Being inspired by the rich culture of children's cinema in Iran, she started to work on a trilogy of short films with children as the main characters. When the Kid was a Kid (2011) and Needle (2013) are the first two finished pieces of series. Anahita is also the co-writer of the acclaimed feature film, Mourning (2011). Childhood and parenthood, family theater, and exploring notions of growth and gender identity are the main themes of her work.
https://filmmakermagazine.com/people/anahita-ghazvinizadeh/
Refuge
Mohammad Gorjestani / USA, 2013 / 23 mins
Set in 2020, a brewing cyberwar between the US and Iran puts Sonia, a young Iranian refugee, at risk of deportation. Her only escape may come at a greater price than she's willing to pay.
Mohammad Gorjestani is an Iranian American filmmaker, creative director, and entrepreneur based in San Jose, California. His short film Sayeh premiered at the 2007 Tribeca Film Festival and went on to screen at 50 festivals worldwide. He was a recipient of the 2012 KRF Filmmaking Grant from the San Francisco Film Society and a finalist for the Sundance Screenwriters Lab for his feature film in development,Somehow These Days will be Missed. Gorjestani is the co-founder and creative director of Volio, a funded consumer media startup.
http://www.filmmakermagazine.com/people/mohammad-gorjestani/