Back to selection
Todd Haynes's May December Will Open the 61st New York Film Festival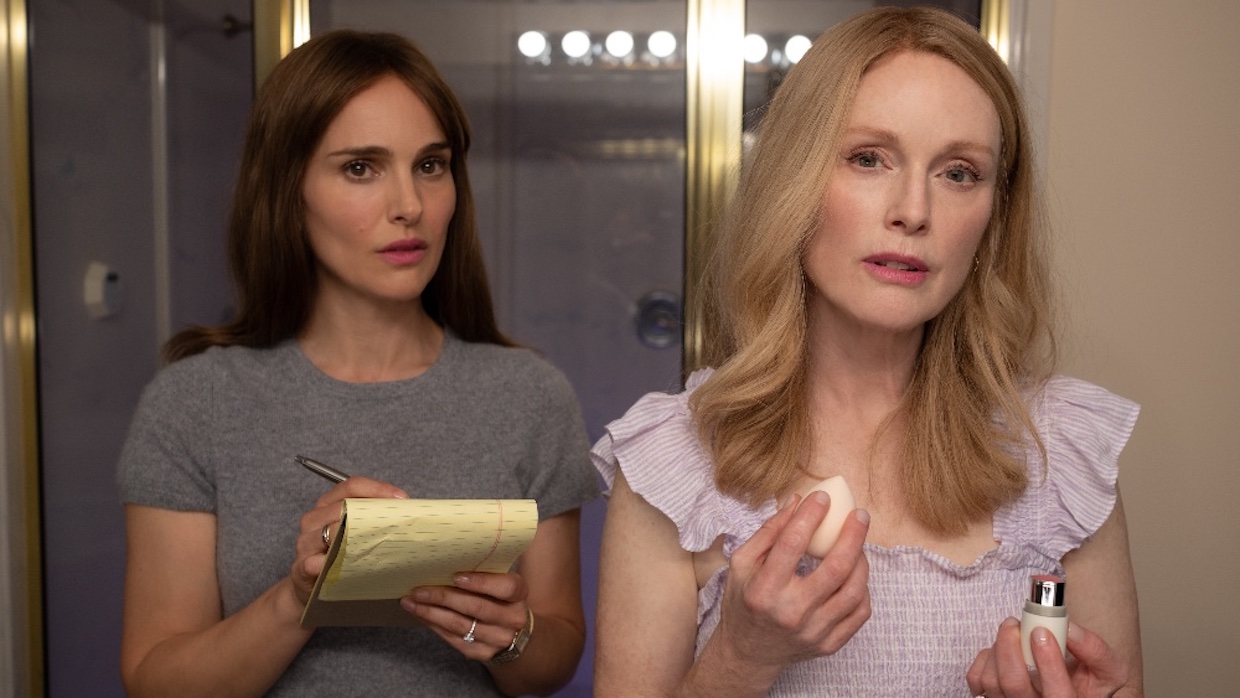 Natalie Portman and Julianne Moore in May December
Film at Lincoln Center has announced that the North American premiere of Todd Haynes's May December will open the 61st edition of the New York Film Festival, to take place from September 29 through October 13. The rest of the 2023 lineup will be announced at a later date.
"We are all so proud and moved to have been invited to open the New York Film Festival with the North American premiere of May December," said Haynes in a press release. "It is a festival that plays a role in my work and life like no other in the world, since it enshrines the cultural life of this city, which is both my creative home as a filmmaker and, as ever, the eternal site of artistic possibility."
Here's a synopsis of the film via FLC's release:
In May December, Elizabeth (Natalie Portman), a popular television star, has arrived in a tight-knit island community in Savannah. Here, she will be doing intimate research for a new part, ingratiating herself into the lives of Gracie (Julianne Moore), whom she'll be playing on-screen, and her much younger husband, Joe (Charles Melton), to better understand the psychology and circumstances that more than 20 years ago made them notorious tabloid figures. As Elizabeth attempts to get closer to the family, the uncomfortable facts of their scandal unfurl, causing difficult, long-dormant emotions to resurface. From the sensational premise of first time screenwriter Samy Burch's brilliantly subtle script, director Todd Haynes (Safe, Carol) has constructed an American tale of astonishing richness and depth, which touches the pressure and pleasure points of a culture obsessed equally with celebrity and trauma. It's a feat of storytelling and pinpoint-precise tone that is shrewd in its wicked embrace of melodrama while also genuinely moving in its humane treatment of tricky subject matter. Boasting a trio of bravura, mercurial performances by Moore, Portman, and Melton, May December is a film about human exploitation, the elusive nature of performance, and the slipperiness of truth that confirms Todd Haynes's status as one of our consummate movie artists.
"May December is a tour de force of writing, acting, and directing: a film built on moment-to-moment surprise, as thought-provoking as it is purely pleasurable," added Dennis Lim, Artistic Director, New York Film Festival. "It cements Todd Haynes's place as one of American cinema's most brilliant mischief-makers and as an all-time great director of actors. Todd has been a consistent presence at the New York Film Festival for almost his entire career, and we are very excited to open this edition with one of his most dazzling achievements."
Haynes's latest had its world premiere at Cannes this year; Filmmaker contributor Blake Williams described the film as "campy, provocative and sexy" as well as "the most fun" he had at this year's festival in his capsule review.
May December will have a domestic theatrical release beginning November 17 before streaming exclusively on Netflix December 1. For more information on NYFF tickets and passes, visit FLC's official website.