Back to selection
SXSW Announces Opening Night & More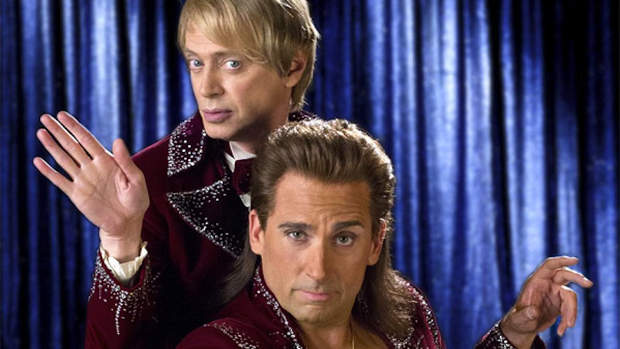 Earlier today, SXSW announced their Opening Night lineup. Set on kicking off the fest with a healthy dose of pizzazz, SXSW first night will host the world premiere of the upcoming Steve Carrell/Steve Buscemi comedy The Incredible Burt Wonderstone. In the film, Carrell and Buscemi play former best friends/magic show partners Burt and Anton. When Anton is injured and leaves the act, Burt is left vulnerable to the opportunistic street performer Steve Gray (Jim Carrey). Also starring in the film are James Gandolfini, Olivia Wilde and Alan Arkin.
Joining Wonderstone on opening are six films that are a testament to the breadth and energy of SXSW: Alex Winter's Naptster documentary Downloaded, the eagerly anticipated Evil Dead remake (fingers crossed, but let's take it with a healthy dose of Bruce Campbell-less salt), Harmony Korine's Spring Breakers (featured in Filmmaker's winter issue), Joe Swanberg's Drinking Buddies, Good Ol' Freda (A documentary from the point of view of The Beatles' longtime secretary), and a debut by Jones (Everyone's Going to Die).
SXSW also announced some new additions to the 2013 schedule including: "A Conversation with Matthew McConaughey," "Humanizing Heroes: Storytelling Beyond Sports," "Bates Motel: Story to Screen with Carlton Cuse," and the return of Jeffrey Tambor's Acting Workshop.
Finally the 2013 SXSW schedules are now live! For more information visit sxsw.com/film.