Back to selection
A Free Guide To DSLR Cinematography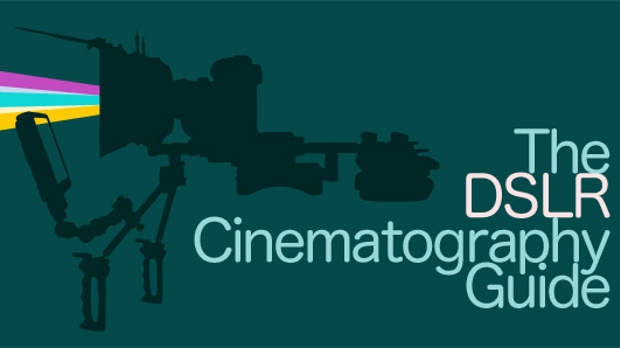 If you're a regular reader you'll know that Koo's No Film School is one of my favorite blogs. It has rapidly become a trusted source for new product news and evaluations as Koo looks at what's new from the point-of-view of the working independent filmmaker. He also comes up with a lot of great finds, like this beautiful footage from d.p. Timur Civan, who put an ancient 1908 Wollensak 35mm F5.0 Cine-Velostigmat hand cranked cinema camera lens on his Canon 5D Mark 2, achieving a vintage, analog look. Check this out:
102 year old lens on 5D mkII – Video Footage by Timur Civan from Timur Civan on Vimeo.
But the main thing I wanted to tell you about in this post is Koo's The DSLR Cinematography Guide. When he unveiled it I called it "astonishingly detailed and useful," and now that it's been beautifully designed and looks great on the iPad, it's even more so. You can download it here. The cost? Zero. Nilch. Nada. Okay, something — your email address. That's it. For simply being part of Koo's list you get a book that is a fantastic primer for any filmmaker thinking about buying a DSLR. Head over there now.