Back to selection
IRA DEUTCHMAN CHAIRS COLUMBIA FILM SCHOOL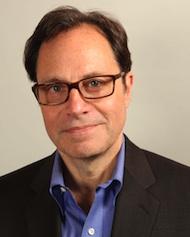 Producer, distributor, and longtime professor (24 years!) at Columbia Film School, Ira Deutchman has been appointed the division's new chair. He takes over from the film school's previous chair, Jamal Joseph.
Well known in the independent community, Deutchman was a founder of indie distributor Cinecom, a former head of Fine Line Features, and is currently Managing Partner of Emerging Pictures. Film's he's worked on as either a distributor or marketer include The Player, An Angel at My Table, Hoop Dreams, Naked, and sex lies and videotape. In an interview with The Hollywood Reporter, Deutchman commented, "I've been teaching at Columbia for 24 years now. I used to have mixed feelings in the earlier era of film school, because it was a place for people of privilege. I see the value of it much more than I used to, because of changes in the business. Everybody with a cellphone believes they're a filmmaker now. In reality, they just simply don't have the craft and the talent. Just because you learn to use a word processor doesn't mean you're a writer. Now that everybody owns the tools, it's wonderful that everybody can become a filmmaker. But that doesn't mean that everybody should. What we're doing is taking the people who have the raw talent and working with them to turn them into major talent."
The THR report goes on to note Deutchman's plans to add new adjunct faculty, including filmmaker and Filmmaker contributor Lance Weiler, who will teach on transmedia. Congratulations to both Ira and Columbia on this new appointment!