Back to selection
IFP LAUNCHES "FIRST WEEKEND" SERIES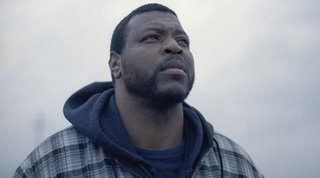 IFP announced today the launch of First Weekend, a new program that seeks to connect audiences directly with new independent films. The first film profiled in the series will be Lance Hammer's Ballast.
From the release:
"First Weekend" series will be a quarterly program designed to guarantee sold out shows during a self-distributed film's opening weekend. In purchasing a $25 ticket and supporting the series, audiences are directly supporting truly independent films and filmmakers. The full box-office proceeds will go directly toward the film's theatrical run. The audience also gets to join in a post screening conversation hosted by a notable personality and attend an exclusive after party in celebration of the film.
Ballast screening:
Date: Thursday, October 2 at 8pm
Location: Film Forum, 209 West Houston Street, NYC. Details on the private after-party provided upon purchase of ticket.
To purchase an IFP "First Weekend" ticket: www.ifp.org
Your $25 admission gets you:
-A ticket to the opening weekend screening at 8pm on Oct 2 at Film Forum.
-An invitation to the post-screening Q&A between Lance Hammer and Tony Award-winning playwright/poet/activist/actress Sarah Jones (Bridge & Tunnel).
-An invitation to the exclusive after-party with the filmmaker and members of NY's arts community, including members of the Host Committee.