Back to selection
Asghar Farhadi, A Separation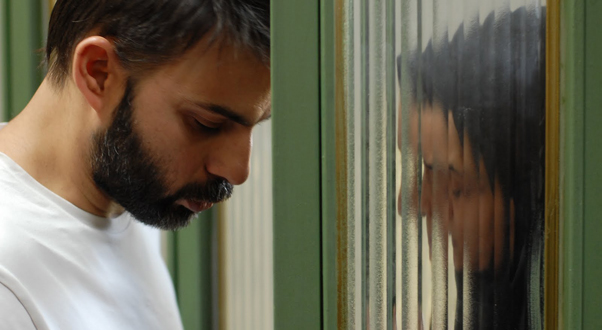 Though not as well known outside Iran as Abbas Kiarostami or Jafar Panahi, writer-director Asghar Farhadi has been steadily building an impressive cinematic resume since graduating from Tehran University in 1998 with a degree in dramatic arts. After a stint developing stage plays and TV series for Iran's national broadcasting corporation, Farhadi co-scripted Ebrahim Hatamikia's post-9/11 political farce Low Heights, about a desperate man who hijacks a plane carrying his wife and handicapped son. He then moved into the director's chair with Dancing in the Dust and Beautiful City, a social-issue film concerning the archaic custom of "blood money" (under sharia, the relatives of a murdered Muslim can accept payment for legal vengeance in lieu of capital punishment for the perpetrator) that screened at Film Forum in 2006. Three years later, Farhadi won numerous awards, including the Silver Bear at the Berlinale, for About Elly, a tense, character-driven drama about three well-to-do Persian families whose holiday in a Caspian Sea coastal town turns disastrous after a mother attempts to match her daughter's teacher with a divorced German acquaintance. Like so many fine playwrights, Farhadi works closely with his actors, setting them in true-to-life dramatic situations that speak volumes about class, gender, patriarchy, religion, and politics within contemporary Iranian society, all while somehow evading the ire of Islamic censors.
Farhadi stands a good chance of being better known in the States after Sony Pictures Classics releases his latest drama, the Golden Bear–winning A Separation, this week. In the film's prelude, a minimally composed and admirably played two-shot lensed by esteemed cinematographer Mahmoud Kalari (Offside, The Wind Will Carry Us), fortyish Nader (Peyman Moadi) and his wife Simin (Leila Hatami, star of Dariush Mehrjui's Leila) argue before an unseen magistrate: She has just gotten her visa after a yearlong wait, and wants to emigrate with her 11-year-old daughter Termeh (Sarina Farhadi) — "I don't want to raise her under these circumstances," she says a bit carelessly, declining to specify what she means to the Islamic judge — yet Nader refuses to leave his elderly father (Ali-Asghar Shahbazi), who has Alzheimer's. Simin's divorce request is denied, but the couple separates anyway. Needing to arrange care for his father so he can continue to work at a bank, Nader hires a pregnant, deeply religious woman, Razieh (Sareh Bayat), to watch over him. An argument over money and a possible theft climaxes in an incident that lands both parties and their spouses in court, where a dizzying array of perspectives on truth, honor, and responsibility are introduced by the co-plaintiffs, Rashomon-style, leaving the viewer puzzled as to what actually happened and where the blame may lie. Through these suspenseful deliberations, which carry over into the domestic sphere of each household, Farhadi is able to explore complex social mores and prevailing attitudes in Iran about women and justice, while also portraying the schism between modern and traditional values, wealth and poverty, educated Westernized families and their pious Islamic counterparts.
Filmmaker corresponded with Farhadi via e-mail about morality and law, the arduous task of finding actors and reading Harold Pinter. Sony Pictures Classics opens A Separation on Friday.
Filmmaker: Do you see yourself as a moral filmmaker — or as a filmmaker interested in how morality operates in Iranian society?
Farhadi: If your definition of a moral filmmaker is the one who advices the audience to respect moral principles, then the answer is no. But if it means questioning ethics and its contradictions in today's life, then yes.
Filmmaker: In A Separation, Nader and Simin's de facto divorce provides the thematic framework for the drama, setting in motion a chain of events. Simin plans to leave the country because she doesn't wish to raise her daughter under such "circumstances," but doesn't elaborate when pressed by the judge. How do you think an Iranian filmgoer would interpret her remark?
Farhadi: An Iranian filmgoer, like filmgoers all over the world, sees both sides of the story. On one hand, a mother who tries to take her daughter away from a situation which she finds not appropriate, and on the other hand, a man who thinks the right way is to stay and to try to make things better as much as he can.
Filmmaker: The suspenseful aspects of the film are all tied to the act of caretaking and the nature of responsibility, which is another theme here, along with class divisions. Did the characters come to you first when you began to write A Separation, or the concepts and scenarios?
Farhadi: I always start with sculpting the story. It's not like having a theme or concept, and then searching for a story to talk about. I think there are various themes to each story and if the story is developed properly, according to our concerns, we can underline some of these themes.
Filmmaker: Would you say that the anxieties Nader and Simin are struggling with — how to raise a child, how to care for a frail and helpless family member — reflect the national mood of everyday Persians?
Farhadi: These worries and concerns are not limited to a certain geographical area or situation. The experience of watching the film alongside audiences from all over the world has shown many human beings are concerned about these subjects, no matter where they live.
Filmmaker: In a previous film, Beautiful City, you dealt specifically with the issue of "blood money" in contemporary Iran. Here, the canvas is more expansive, dealing with justice, pride, restitution, class privilege, religion, family pressure. How have your ideas about film – and about what film can accomplish – evolved over the years?
Farhadi: Some of these ideas are common in most of the works I've done. With each film I have tried to get closer to such ideas and treat them through different and various angles. Maybe that's why the films got more complicated from Beautiful City to A Separation.
Filmmaker: The law and courts that you depict seem to be institutions in continual flux, where the rules are not so much written as decided ad hoc, and perhaps somewhat arbitrarily, by a judge in the course of his deliberations. Is that an accurate characterization of the system?
Farhadi: The film is not about the judiciary system. It looks at a bigger picture; the relation of Law, Morality and Justice, and the contradictions hidden in this relation which can sometimes lead to disaster.
Filmmaker: Have you been influenced at all by literature? If so, by whom, living or dead?
Farhadi: I became familiar with the world's dramatic literature while I was studying theater at the university. Writers like Tennessee Williams, Henrik Ibsen, Anton Chekhov, Samuel Beckett, Edward Albee, et cetera. I wrote my thesis on the works of Harold Pinter. Before entering university, I studied contemporary Iranian writers, whose works have taught me to write domestically. Writers like Sadegh Choobak, Mahmoud Dolatabadi.
Filmmaker: The visual energy and suspense of A Separation reminds me a lot of films by the Dardenne brothers, especially as it's joined to a kind of social critique. How did you approach building the film while editing? What were your primary goals?
Farhadi: I think all the steps of filmmaking, from the birth of the idea till the end of the editing, contribute in forming the film's narrative and visual structure. During the editing, we worked on the amount and timing of the pieces of information given away to the audience. It's an important rule to be respected in a mystery film.
Filmmaker: There's no music in the film, except over the closing credits after Nader and Simin exit the judge's chamber, waiting for Termeh's decision. Why?
Farhadi: This is not the degradation of music; on the contrary, it is because music has such an important position. The realistic atmosphere of A Separation did not allow the use of music. Music contains a director's emotional judgment of the scene and that, I always try to avoid.
Filmmaker: Leila Hatami, who we've seen in many Iranian films, is a great dramatic actress. I think of her as the Persian Meryl Streep. I've heard you spend a long time casting actors for your films. Was that true here as well?
Farhadi: Casting is one of the most arduous steps of the work. It's a time full of doubt. My main concern is to keep the actor away from usual exaggerations of acting. Usually I go toward professional actors who can play like nonactors.
Filmmaker: How do you evaluate your own work? By what standards?
Farhadi: I always imagine myself as the film's first spectator. I ask myself what would be my reaction to the film? I think everyone works in the same way. The first critic and judge of every work is its creator.
Filmmaker: Is it more important for you to find success abroad or at home?
Farhadi: The critical and public acceptance in my country is the most important.
Filmmaker: The authorities halted the production of A Separation after you made public remarks in support of Jafar Panahi and other exiled and jailed filmmakers. What is your hope for them now?
Farhadi: I still wish every filmmaker the ability of making the film he wants, freely.
Filmmaker: And are you optimistic about the political future of Iran?
Farhadi: With all my heart.