Back to selection
DEADLINE NEARS FOR THE 2012 VIMEO AWARDS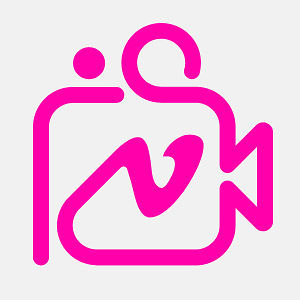 February 20 is the deadline for submitting to the 2012 Vimeo Awards, which will be presented during this year's Vimeo Festival + Awards, June 7 – 9 in New York City. Filmmaker Magazine is a sponsor of the awards, which go to original works in 13 different categories that premiered July 31, 2010 and February 20, 2012, or which never premiered at all. For 2012, Vimeo has assembled a pretty amazing group of judges, including actor and director James Franco; Parks and Recreation Star Aziz Ansari, 2012 Oscar Nominee Lucy Walker; documentarian Steve James; Radiohead's Colin Greenwood; Scott Pilgrim vs. the World director Edgar Wright; snowboard superstar Travis Rice; Thierry Mugler and UNIQLO creative director Nicola Formichetti; Shelly Page of DreamWorks Animation; Barbara London of The Museum of Modern Art; Showstudio's Nick Knight; camera guru Philip Bloom; and advertising legend David Droga.
Grants of $5,000 will be awarded to the winners of each category, and $25,000 goes to a single Best Video winner. For more details on the Vimeo Awards and how to apply, visit the website. There is a $20 submission fee.
Leading up the awards are a series of videos being uploaded to Vimeo by last year's winners. Both the 2011 Documentary and Narrative Awards went to particularly striking films that remain lodged in my memory months later. Gabriel Bisset-Smith's Thrush leveraged a single day of shooting into an emotionally compelling work that tracked a relationship through five years of its digital detritus. Here's that short:
Thrush from Gabriel Bisset-Smith on Vimeo.
And here is Bisset-Smith on what the award has meant to him:
Vimeo Festival + Awards Judge: Gabriel Bisset-Smith from Vimeo Festival + Awards on Vimeo.
Eliot Rausch's Last Minutes with ODEN is a wrenching, heartbreaking and ultimately loving film about the euthanizing of the filmmaker's cancer-stricken dog.
Last Minutes with ODEN from Eliot Rausch + Phos Pictures on Vimeo.
As Rausch describes it here, the short was almost accidentally made, and it has led to good things for him.
Vimeo Festival + Awards Judge: Eliot Rausch from Vimeo Festival + Awards on Vimeo.
If you have an original online video work you'd like recognition for, consider submitting it to Vimeo. I hope to see some of you at the awards this June.