Back to selection
SWEETHEARTS AT SXSW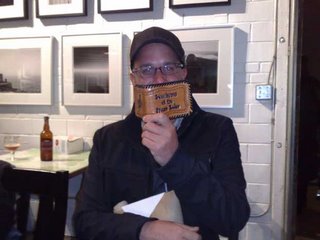 Head over to Festival Ambassador to see Bradley Beesley's photo diary he did for us using the Nokia N95 while at SXSW premiering his latest film Sweethearts of the Prison Rodeo.
Here's the synopsis from the SXSW cataloge:
Filmmaker Bradley Beesley visits and explores an oddball American phenomenon: that of the prison rodeo. He journeys with his cameras to Oklahoma State Prison – the only remaining U.S. prison rodeo that is actually located on penitentiary grounds – and watches, cameras rolling, as ill-prepared male and female convicts risk their lives for the promise of cash and a brief spotlight.
And to get our take on the film, click here to read James Ponsoldt's miro-review.