Back to selection
Top 10 Screenwriting Tips From Script To Screen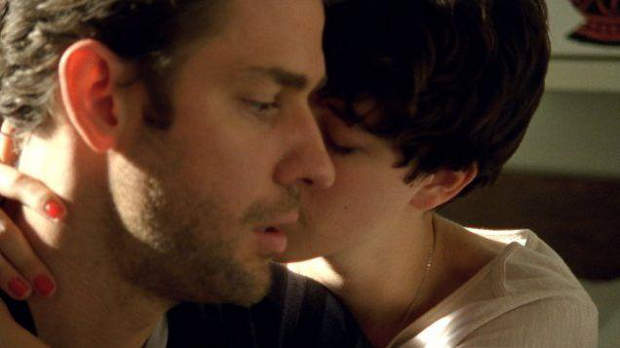 Yesterday IFP's Script to Screen conference took place at the 92YTribeca in New York City, and I was lucky enough to be there. During the "Writers' Roundtable" panel, which featured the writer-directors Leslye Headland (Bachelorette), Liza Johnson (Return), Madeleine Olnek (Codependent Lesbian Space Alien Seeks Same), and Ry Russo Young (You Won't Miss Me; Nobody Walks), I took copious notes. I was also busily typing away as novelist and Bored to Death creator Jonathan Ames, The Believer's writer-director Henry Bean, and Late Night with Jimmy Fallon writer Jen Statsky discussed screenwriting after playing the "Exquisite Corpse" writing game. Many sage words of screenwriting advice were shared yesterday, and here are the 10 most essential.
1. Try out different styles. Said Liza Johnson, "Writing is free. Just to keep working and finding out what kind of styles fit for you is very beneficial. Making a feature film is a long project, so you have to make sure you're going to like it."
2. Don't second guess your audience."I don't think about what's commercial," said Leslye Headland. "I think, 'Will this question I'm asking in this movie that I find interesting be interesting to other people?' " Johnson agreed, "If you try to anticipate a market, your idea is already over. People will think, 'I've already seen this.' "
3. Make something new. After acknowledging that the act of screenwriting inevitably involves borrowing from other people's work, Jonathan Ames said, "Try to make each line and scene as unique as possible."
4. Commit 100% to your project. "You have to completely be in love with what you're doing," said Ry Russo Young. "You have to listen to the voice in your head. Before I start a screenplay or directing a movie, I ask whether I'm totally behind the movie. If I were to be pushed off a cliff, would I be glad that this were my last movie?"
5. Keep it lean and mean."The best advice a writer can get is 'Cut, Cut, Cut,' so that you can get to the good stuff," said Ames. Henry Bean shared this opinion, stating, "It's astonishing how much you can cut and still tell your story."
6. Listen to your gut. When taking people's notes into consideration, don't blindly adhere to their suggestions but instead think about how you'd really feel about making the proposed change. Said Bean, "I have a rule about rewriting: don't do anything you don't believe in."
7. Find the note behind the note. Again in reference to people's criticism of your script, think about what they really mean by their negative comments. "A great piece of advice is 'What's the note behind the note?' " said Headland. "When somebody says, 'This character sucks!', it might just mean they don't like them. At the end of the day, you're the writer, not them."
8. Don't surrender your script lightly. Screenwriters should battle to maintain control of their vision and find a way to direct their own material if they can. "It's hard for me to spend 10,000 hours writing something, and then hand the script over to someone who will change it and put their own interpretation on it," said Olnek.
9. Never stop learning."I don't ever feel like I'm a real filmmaker because you learn so much every movie," said Russo Young. "I'm constantly trying to learn from my mistakes on the last one." On a similar note, Olnek added, "You should never get to the stage where you think you know everything. You absolutely need mentors."
10. Watch people's reactions to your work. Whether it's at a table read or a screening, Olnek says one should "always be present for feedback – people's spontaneous reactions are the most valuable."