Back to selection
IN PRODUCTION: "DEVIL'S KNOT," "UNTITLED NICOLE HOLOFCENER PROJECT," "CAN A SONG SAVE YOUR LIFE?" AND "ONE SQUARE MILE"
"In Production" is a regular column which focuses on notable independent films that are currently shooting.
After four documentaries (three of which were produced by HBO, the other by Peter Jackson and Fran Walsh), the story of the West Memphis Three gets the narrative treatment courtesy of director Atom Egoyan (The Sweet Hereafter). Devil's Knot focuses on three young men, Damien Echols, Jason Baldwin and Jessie Misskelley Jr. who were wrongfully accused of murdering three children as part of a satanic ritual. Appearing in the lead roles are newcomer James Hamrick (a Wesleyan drama student) as Echols, Seth Meriwether (Trouble with the Curve) as Baldwin and Kristopher Higgins (In Time) as Misskelley. The film also stars Reese Witherspoon (Walk the Line), Colin Firth (Tinker Tailor Soldier Spy), Mireille Enos (AMC's The Killing), and Alessandro Nivola (Howl). Paul Harris Boardman and Scott Derrickson (The Exorcism of Emily Rose) wrote the script based on Mara Leveritt's book of the same name. Devil's Knot is currently filming in Georgia with Worldview Entertainment producing.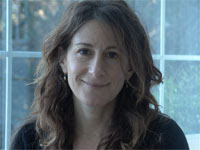 Comic tragedy befalls a newly divorced woman in Nicole Holofcener's Untitled Project currently filming in Los Angeles. The latest film from the writer/director of Please Give focuses on Eva (Julia Louis-Dreyfus) who finds the strength to put her divorce behind her when she meets the strong-willed Marianne (Catherine Keener). As a result, Eva starts dating a new man (James Gandolfini) only to discover that he's Marianne's ex-husband. The film's supporting cast boasts Toni Colette (Fright Night), Eve Hewson (This Must Be the Place) and Ben Falcone (Bridesmaids), while also featured is Tavi Gevinson, a renowned 16-year old fashion blogger who acquired fame at age 13 (she started her own magazine at 15). The project is being overseen by Fox Searchlight Pictures and produced by Anthony Bregman (Our Idiot Brother).
Following the hugely successful Once, John Carney is currently shooting his latest musical, Can A Song Save Your Life? with Keira Knightley (Seeking a Friend for the End of the World), Mark Ruffalo (The Kids are All Right), Hailee Steinfeld (True Grit), Maroon 5's lead singer Adam Levine and Yasiin Bey (the artist formerly known as Mos Def). The film follows Greta (Knightley), an aspiring musician who moves to New York with her boyfriend only to be abandoned when he signs a record deal. She later encounters a washed-up record producer (Ruffalo) who might just be her way to the big time. Can A Song Save Your Life? is being produced by Likely Story's Anthony Bregman (Eternal Sunshine on the Spotless Mind) with executive producer Judd Apatow (Bridesmaids). Exclusive Media is also producing.
Once the greatest character actor of his time (see The Witches of Eastwick) and now one of the finest actors period, Richard Jenkins (The Visitor) is starring in Canadian filmmaker Charles-Olivier Michaud's One Square Mile. Co-starring alongside him are Kim Basinger (Charlie St. Cloud), Kelly Blatz (TBS's Glory Daze), Cam Gigandet (Easy A), Analeigh Tipton (Damsels in Distress) and Rhys Coiro (Snow and Ashes). The film follows a down and out teen (Blatz) who develops an unlikely friendship with a bitter, high-school track coach (Jenkins). Michaud's debut feature Snow and Ashes received the Grand Jury Sparky Award at the 2010 Slamdance Film Festival, and he quickly followed it up with Sur le Rythme. Principal photography commences on his third film this month in Seattle, with Phoenix Rising Motion Pictures' Howard Burd and Micah Sparks producing along with Inner Primary Entertainment's Deborah Moore.