Back to selection
The Best and Worst of the Toronto International Film Festival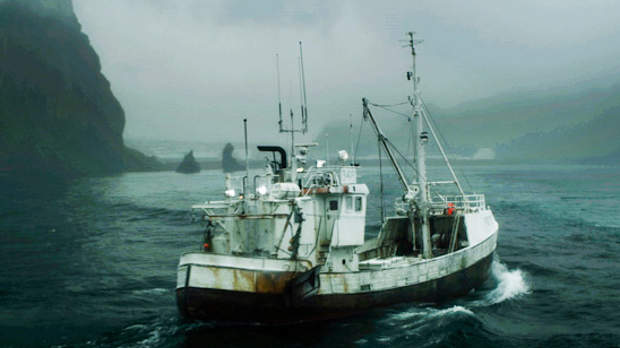 Maybe I'm just a delusional film buff, but after a quarter-century of attending the Toronto International Film Festival – now affectionately called TIFF, a less compensatory moniker for Canadians with a complex than the laughably arrogant Toronto Festival of Festivals label of yore – I believe that the event and its component parts echo the unique demographic of this large North American city. The festival's multiple ethnic and racial sections coexist snugly.
More than any other big international film festival, TIFF – proudly uncommercial – is built upon a carefully balanced assortment of heterogeneous cinemas: national and generic, mainstream and esoteric, the spanking new and the charmingly recherché. There is no market: TIFF much more resembles a salon, a meeting ground for directors and others in the business, a comfort zone conducive to constructive conversation that may or may not end up leading anywhere.
For this writer, the assorted junkets – which may or may not have anything to do with a film in the festival – mar the landscape and set the tone for the festival and its unfolding. All that the studios and personal publicists want is a coveted spot on the schedule, so TIFF ends up being an asymmetrical, front-ended affair. It's a love-me-or-leave-me philosophy: show the film, reduce it to serve the needs of the marketing folks who run the junkets, and – poof – they all disappear immediately afterward. What remains are some of the best films with a smaller audience and without the high-energy enthusiasm that greets the more recognizable, possibly more star-driven, and generally less challenging fare.
At the festival, the curators sometimes make choices that overlap, though their perspectives and tastes are dissimilar. "Doubling" is the selection of a film that serves multiple purposes not so much by design as by serendipity. A movie does not exist in solitude, but rather in an effortless harmony not unlike the Buddhist-like relationships among Torontonians.
The huge number of movies is misleading. Only the deeply committed among attendants explore beyond works that concern them directly. The rules of engagement are blurred, and there is little hope of a filmmaker reaching out beyond the moment's needs or a spectator exposing himself (or herself) to untested waters.
I am not sure if some of this is a product of a worldview planted by the British and many others that is more egalitarian than the dominating value system of the United States, which defied tradition and reinvigorated the English legacy with an overdose of Darwinian individualism. This latter system turned out to be both a blessing (the beautiful shock of the new) and a curse (the star system in full bloom, transparently and unapologetically mercenary). Could that help explain why U.S. films are usually more, let's say, "exceptional" than those of the English and the Canadians? Does the imagination suffer on account of the emphasis on equality and fairness, whereas it thrives in a competitive milieu that can diminish us all? In other words, can you offer education and health insurance to everyone and still make decent movies? Is this the price of inclusion? Does cinephilia outpace megalomania?
Yes, this is glib, but a deconstruction of this year's Toronto films is a huge aid in understanding why this particular festival, as large and nondescript as it is, is so successful as a showcase for new movies — this year, 372 features, even if they are screened mostly in sad, boxy multiplexes with state-of-the art gear and are without that intangible mood stabilizer known as charm. But the Toronto offerings do bring to mind the difference between the variety of sales items in Bloomingdales and the bland sameness of merchandise in the depressing government-run department stores that were the sole shopping meccas in former East Germany and its socialist neighbors. Reread Fahrenheit 451 if you have any doubts about the effects of excess homogeneity on our souls, which are hardly standardized.
Due to space limitations, I can hardly do justice to such an overwhelming number of films of such varied types, budgets, and points of origin. Snippets about the more interesting ones — whether they are good or bad — are a starting point, like a synecdoche exposing its connection to a larger whole. They validate claims of uniqueness and diversity. These are not arbitrary strips of celluloid. No, their narratives (and non-narratives) are chosen by informed experts, the stage mothers of the latest productions from this often misunderstood universe.
I am going to cull bits from the films I saw and elaborate on their significance — when any exists. Splicing and projecting do not make a film. These are simply test drives for the whole film that can be spot-on or spot-off. In the end, only the full movie can provide fair evidence. The lengthy lists of very good films in Toronto are instructive.
SOLID GOLD
The Deep, Baltasar Kormákur, Iceland-Norway: This stunningly directed film is based on the 1984 sinking of a small fishing boat off the coast of Iceland and how one man inexplicably survives. The film's action happens when nature is at its most furious, and its calm sets in while tracking the man's consciousness over eight hours in the freezing North Sea.
Tabu, Miguel Gomes, Portugal: Shot in black and white, and half of it silent, Tabu looks like a silent film, albeit a twisted and unpredictable one. Half of it was shot in Sub-Saharan Africa to faithfully capture the post-World War One colonial experience and to reattach the disconnect between governments of the era and the passionate personal dalliances of those who lived through it.
Sightseers, Ben Wheatley, UK: Underground ace Wheatley's third film reveals his mastery at balancing crazy and morbid characters, comedy, and historical and personal tragedy — challenging conventional assumptions about right and wrong along the way. The lower-class caravan owners are as tacky as they come.
Camp 14: Total Control Zone, Marc Wiese, Germany (documentary): Shin Dong-Huyk knew little of the world except for the North Korean labor camp where he grew up with blinders covering 360 degrees of his mind and body. He escaped in his early twenties, trading the suspicious, paranoid milieu for the cold, alienating world we all know.
Amour, Michael Haneke, France: Haneke creates beauty in all kinds of environments. Here it is the bourgeois home of a cultured octogenarian couple played by Gallic acting legends Jean-Louis Trintignant and Emmanuelle Riva. When Riva's character sinks into dementia, their relationship is shaken, but the title points to a more mature love, devoid of passion. It manifests itself in less glamorous ways, such as emptying catheters and cleaning the partner's privates. You could call the narrative conventional, if elegantly so, but it provides the site of rich, intense images by cinematographer Darius Khondji. Winner of the Palme d'Or at Cannes, the film reveals how, like good wine, all things filmic only improve with the passage of time.
TOP OF THE LINE
Barbara, Christian Petzold, Germany: Actress/muse Nina Hoss and German director Christian Petzold form one of the great cinematic duos of our era. Like most of the director's films, this one is set in East Germany before the Wall came down, an ugly period of spying on neighbors and relatives and brazen displays of privilege. Petzold manages to locate bits of kindness and warmth in this psychologically hostile terrain.
Everyday, Michael Winterbottom, UK: The irrepressible Winterbottom turns out a film not unrelated to his 1994 feature Family. He follows a working-class family as they plug through the day. And it's not an easy one, with the father of four incarcerated and the mother supporting everyone with her meager pay at a pub. Filmed over five years, in real time, the only narrative intrusions, if one can even use that term, are the glorious musical fragments by Michael Nyman that signal shifts in time and important story moments.
The Girl From the South, Jose Luis Garcia, Argentina (documentary): The filmmaker revisits North Korea, where he had spent time as a student 20 years ago, mainly to find fellow student Lim Su-kyung, a striking woman who had bravely walked from North to South Korea all those years before and who has left an indelible impression on him. Naturally, she cannot live up to the myth he has created, even though her life has been hardly static. This is investigative filmmaking at its finest.
Araf, Yesim Ustaoglu, Turkey: People have been eagerly awaiting Ustaoglu's first project since Pandora's Box. She bravely selected a subject that takes place in an old industrial zone. A young woman and man have been friends since childhood, and it is assumed that they will end up together. The only obstacle is that she becomes pregnant by someone else. The film is grim but precise.
Bwakaw, Jun Robles Lana, the Philippines: Rene is a miserable old man who discovers late in life that he is gay. He is spiteful, and his only friend is his dog. Retired and lonely, he gets a last chance for some kind of happiness with another man.
The Hunt, Thomas Vinterberg, Denmark: With this film about a much-loved teacher marginalized in his own village based on the iffy testimony of an unstable young girl, Vinterberg moves away from the interiors of Celebration. He opts for the snowy outdoors, one that is, ironically, more intimate than his enclosed settings. The film will make you angry, but its narrative holes and vague moral stance leave it open to criticism.
Krivina, Igor Drljaca, Canada-Bosnia: Like many who lived through the horrors of war in Bosnia, the protagonist of the film attempts to rebuild his life in greener pastures — in this case, Canada. He is prompted to return to his native country after reading that his best friend from the old days, who is a Serb, has been charged with war crimes. This is a terrific postwar story, but there have been many made in the past 18 years. Yet this no-budget movie is perhaps the most original of all, bringing in phantoms and utilizing rarely seen formal strategies to externalize the state of mind of its protagonist.
Reality, Matteo Garrone, Italy-France: A strange choice of subject after Gomorrah, Garrone challenges reality TV and the illusions it engenders. Garrone even takes his critique to a spatial level, shooting as if the world revolves around his deluded hero, who is en route to a nervous breakdown. The filmmaker now carries on Fellini's work with surrealism and larger-than-life characters.
Student, Darezhan Omirbayev, Kazakhstan: Dostoyevsky's Crime and Punishment is not yet exhausted as a source text for cinematic adaptations. It has just relocated, during the period of transition from socialism to capitalism, to contemporary Kazakhstan, a troubled country in which hustling oligarchs come out on top. As in the book, the central character, a philosophy student, kills for no apparent reason – except, perhaps, a sense of entitlement.
The Watchtower, Pelin Esmer, Turkey-Germany-France: Esmer is in top form, mapping lonely troubled characters who work out their demons amidst luscious, fog-wrapped hills and tall verdant trees. A young woman attempting to hide her pregnancy meets the other estranged person in the small town where they both work. He's got big troubles, too, and eventually the anger she feels toward him, and for her faultless baby, is transformed into something else — something more positive. Esmer's skill with an intimate scale works wonders here.
THE LOWER DEPTHS
7 Boxes, Juan Carlos Maneglia and Tana Schémbori, Paraguay: In this uninvolving genre film from Paraguay, a teenaged porter innocently gets into trouble with criminals after moving several crates with unknown merchandise for them. It's clear that the director is trying to capture on film the hustle and overcrowding of Asunción's huge market, but this just looks like a student film with little redeeming value.
Beijing Flickers, Zhang Yuan, China: The main character is one of the have-nots in prosperous Beijing. What seems to remain of Yuan's promising early work is a feel for mise-en-scène and lighting, but with little substance or the ideological punch of his earlier stories.
Beloved, Christophe Honoré, France: Honoré comes up with another trifle, a romantic tale of love between two couples, in which all of the participants are gorgeous. The film itself is empty.
Foxfire: Confessions of a Girl Gang, Laurent Cantet, Canada-France: This adaptation of the Joyce Carol Oates novel set in the United States in the 1950s looks and sounds unlike anything you've seen or heard from the U.S. Everything seems false in this period reconstruction about a gang of girls out to protect themselves from machismo in a pre-feminist period.
Like Someone in Love, Abbas Kiarostami, Japan: Nothing of the director's humanism and lightness of touch is in evidence in this film about a retired sociology professor in Japan and a call girl, who he considers his salvation in the battle against aging. Ultimately, this is all about neon lights and other flashiness, but with nothing behind them.
No, Pablo Larraín, Chile: This film record of a referendum on Pinochet's rule in Chile is a kitsch collection of old music and two-dimensional characters. It's the kind of film where movie stars think they are serious and progressive when they just look silly.
White Elephant, Pablo Trapero, Argentina-France-Spain: There is no nuance in this movie about two good men of the cloth and the drug lords they come up against. Trapero is a gifted director, but his considerable talent is wasted here, where the obvious is the norm.