Back to selection
The Spectacular Now | Director James Ponsoldt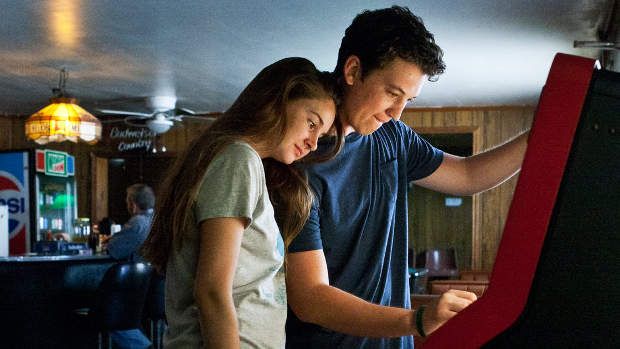 [PREMIERE SCREENING: Friday, Jan. 18, 8:30pm — Library Center Theatre, Park City]
This past summer, I traveled to my hometown of Athens, Georgia, and shot a movie in the neighborhoods and streets of my childhood. Our film's production office was the recently vacated office of Athens' local heroes, R.E.M. On weekends the cast and crew partied in local bars and rock clubs (the Manhattan, the 40 Watt Club, the Georgia Theatre). I saw my parents all the time. It was a dream — a second childhood, balmy and green, somehow better than the first. I was so, so lucky.
But my lovely wife — who I'd married less than two years earlier — was across the country in California, tirelessly working at her job (helping to start a school). No work-free summer adventure for her. But she supported me, was thrilled that I was living my dream. I missed her like hell, and in fact, I missed an entire season with her.
This is what nobody tells you about directing: if you're lucky, you will get to make wonderful things with some of the most creative people you could ever hope to meet, and you'll get to travel and create temporary homes and communities. But…you will also miss people. And you will be exhausted at the end of the day and not want to talk about work on the phone. Or you'll want to vent, and then you'll feel selfish that you're talking way too much about people and situations your partner doesn't know. And those seasons that you capture on film — capture forever! — might be the same time you couldn't spend with the person you love.
I love my wife, and I love the film I shot last summer (I love them differently, of course), but I will never watch The Spectacular Now without thinking not just about every second I spent laboring on the film — but in fact, I'll also imagine every moment I could have spent with my wife. And after I feel some tinge of, what? — Loss? Regret? Woe-is-me self-pity? — I'll remind myself that this is the career I dreamed about as a child. And my wife is more mysterious and wonderful than anything I could have imagined in my youth. And somehow, strangely, my summer of 2012 — the summer I missed my wife — will wind up on a movie screen and then finally on a TV in the living room of complete strangers.