Back to selection
25 Films I'm Anticipating at the 2013 Sundance Film Festival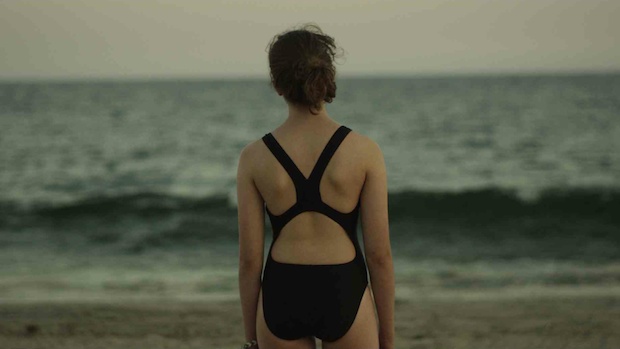 It Felt Like Love
Here's the secret to compiling a list of films to see at a festival: go through the catalog and figure out what excites you. And then write down those anticipations. That's all I've done here — given the catalog one pass and pulled out 25 films that will be at the top of my list. A number of these films are ones I've known of before, including quite a few from filmmakers who made our "25 New Faces" lists as well as those in the IFP Narrative Lab, where I'm a mentor. But there are others from promising young filmmakers I've been tracking, documentaries on subjects that interest me, films I've picked up buzz on and titles that just seem really fascinating from their catalog descriptions. I'm sure I've missed a few that should have been on here. Indeed, this list could have been 50 quite easily. But considering that I'm posting this via on-flight wi-fi, I think I'll count my blessings if these 25 make it to your computer screen.
Ain't Them Bodies Saints. I put David Lowery on our 25 New Faces list in 2010 on the basis of his wonderful short film, Pioneer. A lovely meditation on fatherhood and storytelling told through the prism of a child's bedtime story, it was a perfect two-hander and the best short of the year. Before that, I had admired Lowery's first feature, St. Nick, as well as his prodigious work editing multiple indie films a year and keeping up a great blog. Still, I'm pleasantly gobsmacked that Lowery's feature, Ain't Them Bodies Saints, is the buzz film at this year's festival. Starring Rooney Mara and Casey Affleck, it's billed as a Bonnie and Clyde-style love story.
Fruitvale. Ryan Coogler is another 25 New Face. I read the script for this one when putting together the list, and I couldn't get it out of my head. Coogler has a talent for conjuring the immediacy of his character's reality — their environments, conflicts and relationships. The true story of Oscar Grant, who was shot and killed by Oakland police on a New Year's Eve, this promises to be explosive and emotional.
Narco Cultura. I've heard amazing things about Shaul Schwarz's documentary account of Mexican drug cartel violence seen through the eyes of an L.A. singer and a Mexican crime scene investigator.
Escape from Tomorrow. If Ain't Them Bodies Saints has a lot of industry buzz, then quite a bit of the underground buzz has settled on Randy Moore's Escape from Tomorrow, which promises to reveal the true psychic horror of theme park culture that was only hinted at in mainstream entertainments like National Lampoon's Vacation.
E.M.-BED.DE/D, Augmented Real. Yung Jake's name is everywhere these days, even if what he does is near unclassifiable. Sure, he raps, in a woozy slow-jam, Drake/Weeknd style, but he also disrupts digitally, commandeering browser window and HTML5 interfaces in his live works. I saw him perform at Borscht 8 with just an iPhone hooked up to a projector, and for his Park City events Sundance is promising something bigger.
Blue Caprice. Here's another 25 New Face — French music video and commercials director Alexandre Moors making his feature debut with a disquieting surrogate father/son tale. I use the word "disquieting" because this pair are serial killers — the snipers who murdered across the D.C. Beltway area just over a decade ago. This is another IFP Narrative Lab film, and, in rough cut, I was really taken by its eerie tone and rigorous performances.
Google and the World Brain. A few years ago on the blog I wrote critically about Google Books — the data giant's attempt to scan every book in existence and, in the process, use their market might to de facto license IP from all the world's authors. But, of course, Google wore me down, slogging away in the world courts and with the various author guilds while my attention wandered to other topics. So, I'm looking to Ben Lewis's documentary to bring me back up to speed. Also, I hear there will be a cool transmedia component to this one.
Before Midnight. Do you need me to tell you to check out Rick Linklater's third pairing of Ethan Hawke and Julie Delpy as itinerant, occasional lovers on the world stage? Sometimes I think independent film doesn't produce enough classics, and if I had to name a few, I'd include the first two (especially the last) installment of this bittersweet series. Nearly a decade has gone by since we last saw this pair and regrets, I'm sure there will be a few.
Citizen Koch. Carl Deal and Tia Lessin's Katrina doc, Trouble the Water, was a masterpiece, and quite brilliant in its use of material shot by the actual victims of the hurricane. I have no idea what strategies are at work in this documentary on Wisconsin Governor Scott Walker's public-sector union-busting, but I'm curious to find out.
Manhunt: The Search for Osama Bin Laden. I haven't written much about Zero Dark 30 because I find myself in something of the mushy middle when considering it. Most of my reservations actually have to do less with its inclusion of torture in the narrative than about it as a dramatic piece (Richard Brody at the New Yorker echoed my views very well, actually). But I also grapple with the presentation of its epistemology — the film's reliance on "research" to justify both its storyline and the arc of its protagonist, and our inability to judge this research process for ourselves. So, I'm looking to Greg Barker's documentary to confirm, deny, or perhaps just add context and nuance.
The Rambler. Calvin Lee Reeder is another 25 New Face, and an early version of this script was a staff favorite at my Forensic Films production office years ago. In his shorts and debut feature The Oregonian, Reeder has somehow managed to channel the backwoods horror of vintage Tobe Hooper with Resnais/Rollin existentialism. And with his usual leading lady, Lindsay Pulsipher, he has the requisite iconic presence at the center of it all.
We Steal Secrets. When Alex Gibney is at his best, he's operating in the zone of near-history — just after the front pages but way before the history books. With Bradley Manning currently on trial, Gibney's tale of Julian Assange and Wikileaks breaks a bit earlier than normal, but that's a good thing. These are trenchant issues, and the Obama Administration deserves the glare of Gibney's critical eye.
A Teacher. Another 25 New Face. (Will next year's version of this list be "25 Films by 25 New Faces I'm Anticipating at Sundance"?) When I saw it in rough cut for our list, I was struck by Fidell's precise direction of this story of a twenty-something teacher who becomes romantically entangled with one of her students. No gauzy romance, A Teacher mines this material for riveting psychological drama. Fidell is aided by the cool cinematography of Andrew Droz Palermo and a strong performance by Lindsay Burdge. But, again, I only saw the rough cut. "That was a long time ago," Fidell laughed when I saw her recently. "It's way better now!"
In a World… Here's another buzz title, Lake Bell's Competition feature debut. A couple of years ago at Sundance Bell screened a short film, an exploration of gender and body politics that wasn't what you'd expect from a mainstream TV star. Now she's starring as a vocal coach trying to live up to her family tradition by becoming a voiceover star. The world of voice acting and coaching is rich with potential material, so I'm eager to see what she does with it. And, hey, I liked her on Boston Legal.
Charlie Victor Romeo. In the New Frontiers section is this 3D adaptation of an acclaimed theater piece, drawn entirely from the black box recorders of six crashed airlines. We're running a piece about its production by one of its associate producers this week, and it sounds completely fascinating.
Concussion. I was impressed by the authoritative direction, complex characters, and strong lead performance by Robin Weigert when I saw the rough cut of Concussion in the IFP Narrative Lab. Plus, it's genuinely sexy. Rose Troche — on the cover of the the fourth issue of Filmmaker — produces.
Interior.Leather.Bar and Kink. James Franco stagedives into the worlds of leather and BDSM, gay and straight, with these two films. In the former, he and Travis Matthews "find" apocryphal lost hardcore footage from the rough cut of William Friedkin's Cruising and reimagine it for our viewing pleasure. The latter film was originally announced to be one of Franco's own directing projects, a documentary on Kink.com, the online SM porn network that occupies a giant armory space in San Francisco. Kink.com was recently the backdrop of Stephen Elliott's feature, About Cherry. Franco starred in that film, but he has handed the directing reigns of this documentary to Christina Voros, who previously made our "25 New Faces" list.
It Felt Like Love. No, not a subtitle for Kink. This is the debut feature of Brooklyn-based Eliza Hittman, whose visually bold, emotionally acute short films I've really liked. She is a director to watch, and her debut feature appears also in the Competition at Rotterdam. It's another youth/adult love story, this one following a 14-year-old girl attracted to a dangerous older man.
The East. Brit Marling's other debut picture, The Sound of My Voice, was a bit overshadowed by the high-concept hooplah of her turn in Another Earth. But if you still need to convince yourself of this young actress's talent, fast forward to the scene in The Sound of My Voice where cult leader Marling deeply messes with the mind of the undercover journalist. It's extraordinary. Here she reunites with that film's director, Zal Batmanglij, as an operative for a private intelligence form going undercover in an Anonymous-type hacker collective. Can't wait.
Inequality for All. Sundance veteran Jacob Kornbluth has one of the great festival acquisition cautionary tales regarding his debut fiction film, The Best Thief in the World. If I run into him at the festival maybe I can get him to tell it to you along with his second-act account of making it in the field of online political videos. Here, he partners with economic police expert Robert Reich to explore the growing gap between rich and poor in our country and what we can do about it.
Prince Avalanche. Sounding a bit like Old Joy, Prince Avalanche is, on paper at least, David Gordon Green's return to the kind of small-scale personal films he was first known for. But, did you know it was a remake? Yep, of the Icelandic film Either Way. "Secretly" filmed in Austin, the comedy stars Paul Rudd and Emile Hirsch.
Mother of George. You guys know I'm a huge fan of the Nigerian-born, Paris-schooled, and New York-based director Andrew Dosunmu, who burst out of fashion photography and music videos with the visually ravishing Restless City last year. That film relied on gangster archetypes and genre tropes for its storyline; here, he partners with writer Darci Picoult for a character-based tale set in another New York immigrant neighborhood. D.P. Bradford Young — another 25 New Face — is behind the camera, so you know the visual luxury will continue.
When I Walk. Sundance Festival Director John Cooper tipped me to this one, and it's particularly suited to readers of this magazine. It's hard to make a first film, we all know. But this first-person documentary about Jason DaSilva's struggle to do so while battling a severe form of multiple sclerosis should put the rest of our efforts in context.
We Are What We Are. Following Ti West, Jim Mickle is the next director poised to break out of the New York low-budget horror scene. He's got a timely topic (cannibalism, although I doubt bath salts are involved), and a rising star, Julia Garner, one of this year's 25 New Faces. She plays one of two sisters, and when I spoke to her last year, she said, "[The movie] is mostly about how [the sisters] relate to their mother's death. It's weird — they don't exactly know what they are, and they don't know much harm they do."
Bonus 26th Film:
The Spectacular Now. Full disclosure: James Ponsoldt is a friend, a Filmmaker contributor, and Robin O'Hara and I produced his first feature. But beyond the personal interest is both my belief in James's abilities as a director and my knowledge of his cinematic ambitions and values. He's told me a little bit about this film, and I'm excited to see not only his direction of Shailene Woodley in her first major role since The Descendents but also the anamorphic 35mm sensibility he's brought to it.