Back to selection
Homage to Ray Silver, 1930 – 2013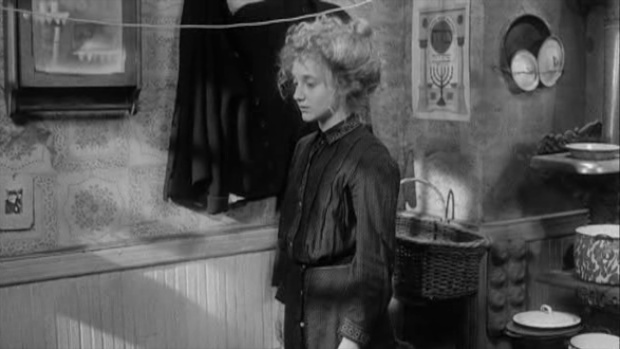 Hester Street
The indie film world, including the IFP, has lost another pillar: Ray Silver. 
Raphael "Ray" Silver became a producer in order to bring to the screen one of the most beautiful and influential films of the fledgling independent film movement. The film was Hester Street, directed by Joan Micklin Silver, Ray's wife and now, sadly, his widow.
When I was first thinking about starting a self-help organization for indie filmmakers in the 1970s, Ray and Joan's 1975 release of Hester Street was a touchstone and an inspiration for those of us who were contemplating a do-it-yourself approach. Following in the footsteps of John Cassavetes, Ray and Joan had made the bold decision to distribute Hester Street themselves. Ray hired Jeff Lipsky, who had cut his teeth on the groundbreaking DIY release of A Woman Under the Influence.
Jeff Lipsky recalls:
Ray was my second boss in independent film distribution, John Cassavetes having been my first. John revolutionized independent distribution and Ray bravely picked up John's baton, with Joan at his side. Ray and I worked together also on Between the Lines and On the Yard. He was an excellent producer, a great boss, and a wonderful motivator. Like John before him, Ray put his personal money where his mouth was, and his distribution model inspired me when I founded October Films with my partner Bingham Ray.
Ira Deutchman, Chair of the Film Program at Columbia University's Graduate School of the Arts, and a long-time distributor, remembers: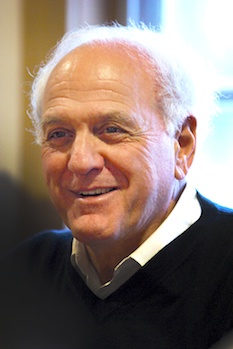 I first met Ray when I was working for Don Rugoff at Cinema 5. Ray & Joan were shopping Hester Street and Don was interested, but Ray was put off by the deal. He decided to release it himself, but we ended up playing the film at the Plaza Theater, right around the corner from our office. When the film opened to great reviews and strong grosses, Don bid (successfully this time) for the non-theatrical rights. It was my job to sell it to colleges, libraries, and Jewish groups. A number of years later, when I was at UA Classics, we decided to re-release Joan's film Chilly Scenes of Winter. That put me back in touch with Joan and Ray, and over the years we became friends. They were extraordinary hosts, and their dinner parties were always peopled with an interesting and prominent cast of characters. Ray loved the stimulating company and good conversation. As an independent producer, Ray was a role model for me. In supporting Joan's vision to make intimate, character-driven films and with his own movies, he created an entrepreneurial template that's been imitated by countless others. He was one of the great unsung heroes of the independent film world.

In 1977, as Steve Wax (a member of the Cine Manifest film collective) and I were developing the proposal to create what would become the IFP, I reached out to Ray for guidance. Our aim was to get into one room all the American independent feature filmmakers who had managed to get their movies directly to exhibitors, and to ask them to share their contacts, tactics and budgets so that we could help others do it too. Although it took another two years to bring this off — with support from the NEA, NYSCA, Benton and Ford Foundations, and from The Film Fund — we finally managed to organize our national conference in September 1979. Ray was a most generous resource, sharing the nuts and bolts of the Hester Street distribution campaign with the rest of us. Ray also counseled John Hanson, Rob Nilsson and me as we followed in his and Joan's footsteps with our own grassroots campaign to distribute Northern Lights in 1978.

Ray Silver made his greatest contribution to the IFP beginning in 1983. Just 5 years old, the organization had hit a shoal and was on the verge of going under. Thanks to a crucial infusion of funds from Ray (matched by Irwin Young and George Gund), we righted the ship and put on a highly successful Market that year under the direction of Sam Kitt. From that time on, for the next 15 years, Ray became a staunch member of the IFP Board of Directors, providing invaluable organizational and policy guidance. He also went out of his way to ask friends and colleagues to contribute to the organization.  I will always be indebted to Ray for coming to the rescue of the IFP at a moment when our very life was at stake. He was passionate about the cultural value of an American independent cinema that did not rely on the Hollywood studios for financing.
Entertainment attorney Tom Selz, one of the first non-filmmakers elected to the IFP Board, remembers:  
With a background in commercial real estate, Ray Silver combined hard-headed pragmatism with creative vision in his roles as a writer, director and producer of independent feature film. This made him extraordinary and unusual. Having served on the Board with him during the early years of the IFP, I also admired his selfless leadership qualities; plus he always had a smile and a sense of humor. We will miss him.

Nancy Sher, who administered the NYSCA film program and facilitated its first grant to the IFP in 1979, later joined the IFP Board. Her tenure overlapped with Ray's, and she writes:

Ray Silver was an elder statesman of independent film and of the IFP, and serving on the Board with him was a priceless education. He stepped into the fray at a time when the organization was young and its future hung in the balance. Ray's wisdom and his support, both financial and managerial, helped to usher in the stability that we needed to sustain a long and successful trajectory. But more than that, he had a genuine love of and regard for independent film and filmmakers. That made him a true IFP angel.
I will conclude this homage with the words of Ray's daughter Marisa Silver:
I don't know how many thirteen-year-olds know what a limited partnership is or the differences between a union versus a non-union contract, but I did, because when my father was producing Hester Street, this was dinner table conversation. My sisters and I had a front row seat as he invented a viable model for financing and distributing independent films. He never liked the word "No," and one of the great pleasures of his life was figuring out how to turn a "No" into a "Yes." The biggest lesson my father taught us was that you could buck the system and still maintain your humor and, more importantly, your moral decency. 

Those dinner table lessons paid off: Marisa Silver directed her first movie, Old Enough, while she was still at university, and won the Grand Prize for it at the Sundance Film Festival when she was 23.

As is evident from just these few recollections, Ray Silver didn't only inspire his daughters; he inspired a whole generation of filmmakers who were fighting to overcome the obstacles to theatrical release of our movies. We were determined to storm the barricades, certain that audiences would want to see our films if only we could get into the theaters near where they lived. Ray proved it was possible; we followed in his footsteps.

Now the distribution landscape is transmogrifying once again. I wish Ray Silver were still here to help us divine and define new pathways to the audience, and, as he did long ago, to lead the way.