Back to selection
Pod Wants to Know You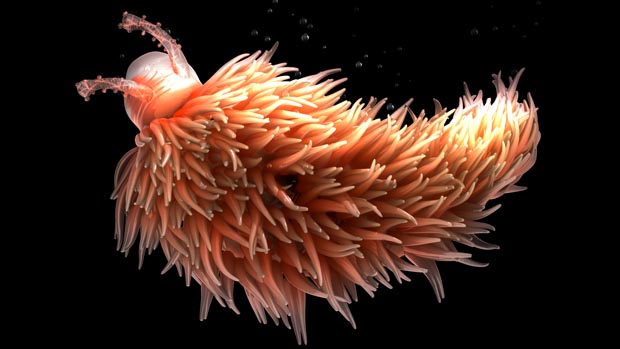 Cinematic innovation is often driven by creative needs. The desire to help viewers connect to stories has resulted in the development of new camera systems, visual effects processes and advancements in audio capture and presentation.
Stanley Kubrick's determination to shoot by candlelight, in order to be authentic to the 18th-century setting of Barry Lyndon, birthed the Zeiss high-speed prime lens. A frustration with the state of theatrical sound in the early 1980s inspired George Lucas to develop THX to ensure pristine audio playback in theaters. When James Cameron wanted a realistic look for Pandora in Avatar, he innovated "performance capture" processes in order to create a more photo-realistic 3D world.
While these technical achievements are novel within their respective fields, they are niche innovations that tend not to live outside the entertainment industry.
However in the 21st century, storytelling has the opportunity to spark innovation that pushes beyond the entertainment industry. Earlier this year, without much fanfare, David Cronenberg quietly licensed the fictional technology and science found within his films Shivers, The Brood, Scanners, Videodrome and eXistenZ for a mind-bending eight-figure sum. While it is common for a film's IP to make its way into other mediums, such as books, television or games, it is highly unusual for a film's fictional elements to become actual biotechnology. The deal was struck by a stealth Los Angeles-based biotech startup called Body Mind Change Labs. BMC intends to turn Cronenberg's science fiction into science fact. The company's first release is called POD (Personal On-Demand), a next-generation recommendation engine inspired by Cronenberg's eXistenZ that helps its hosts discover what they need, love or desire, effortlessly.
BMC is not like any of the startups that line a 3-mile stretch of Los Angeles known as Silicon Beach. The company's Venice office feels like something out of a sci-fi film. Clean soft light spills from the ceilings and the walls. The open plan is expansive, and the floor has a bit of a bounce to it. Walking up to the reception desk, I'm struck by a poignant quote by Buckminster Fuller that adorns a large glass window. "You never change things by fighting the existing reality. To change something, build a new model that makes the existing model obsolete." With 83 behavioral AI (artificial intelligence) patents awarded or pending and a team with 70 years of collective experience in the field of biotech, a strong foundation for a new model is in place. Over the next year, BMC hopes to close eight more deals. If the interest from A-list talent is any indication of the strength of the model, then BMC is in great shape. Indeed, the company is currently inundated with submissions of existing film and television properties.
As if torn from the pages of a science fiction novel, BMC's ambitious goal is to enhance humankind by harnessing biotechnology to make us smarter, faster and more efficient. BMC argues that human beings are naturally flawed and only achieving 35 per cent of their true potential. Their model is betting on the answer resting within human enhancement implants — modifications that BMC believes are part of an emerging market with a potential to become a $35-billion industry by 2020.
BMC's relationship with filmmakers such as Cronenberg could usher in a new licensing vertical at a time when the entertainment industry is desperate for new revenue models. Milana Rabkin, a digital media agent at UTA who specializes in deal flow that reaches into Silicon Beach, agrees: "Storytellers who dare to dream big have always influenced our society, but seeing their ideas come to life as real tech through an intersection of Hollywood and Silicon Beach opens up exciting new market opportunities — ones that can leverage the power of storytelling in groundbreaking ways … It truly is life intimating art."
Standing within BMC's office, I can't help but feel I'm in a David Cronenberg film. Everywhere I look there are monitors. In front of each sits an employee transfixed by a steady stream of images. For a moment I'm reminded of the scene in Videodrome where James Woods' character Max Renn visits the Cathode Ray Mission, but before I can make out what is on the monitors, I'm quickly escorted into a room. Inside, a business affairs person asks me to sign what is the longest NDA I've ever seen. I'm given a list of things that I cannot do while visiting, as well as being presented with an even creepier release form if I'm interested in touring BMC's lab. I forgo the tour of the lab, as I'm not comfortable with a clause in the release that states, "53.8 percent of visitors could be susceptible to an airborne infection." Instead, I take the offer to sit with BMC founder and Chief Science Officer Janna Sensum. During our conversation, it becomes clear that Sensum's vision is what has brought BMC to Silicon Beach. An accomplished scientist and avid sci-fi fan, Sensum has a deep appreciation for good storytelling. But at the core she is a savvy entrepreneur who is pushing the limits of entertainment, biotech and humanity. Sensum explains, "The fear is usually that technological development will overwhelm and overtake humanity. BMC is designed to reverse that. POD is an emotional sensory learning and data-mining organism designed to enhance life. Consumers must first train their POD remotely while the physical implantable organism grows in a lab. We want a full spectrum of human emotions — the edges of socially acceptable behavior are actually the source of POD's most valuable growth. POD is currently in beta and needs the help of consumers to improve."
For now, BMC is hedging their bets on a collaboration with Hollywood, hoping that the cinematic experiences that audiences love will be the gateway BMC needs to convince consumers to become a host for POD. Only time will tell if users of device-based mobile applications will be ready to take the leap to become hosts for biotech solutions that live inside them. But one thing is for sure: Hollywood has a never-ending supply of stories, much of which is sitting around on shelves collecting dust.
To learn more about BMC and POD, Filmmaker recommends you visit the website, http://www.bodymindchange.ca.