Back to selection
Slurping Docs at Tribeca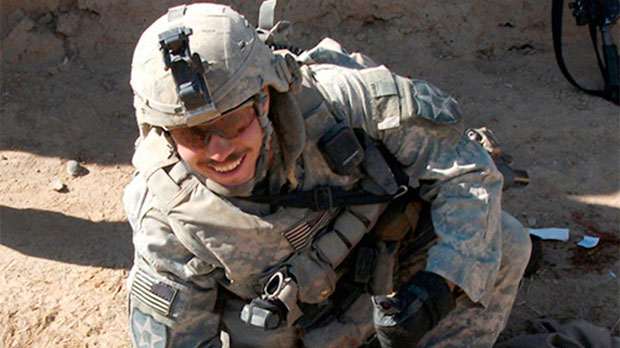 The Kill Team
The 12th annual Tribeca Film Festival is finis, but not its films. They will live, often for years, particularly documentaries which historically are Tribeca's strongest category — one of the few things New York festivalgoers agree upon.
This year's crop of wide-ranging docs had me ping-ponging fast and furious, doc slurping from gruesome war to ballroom dancing to stoned hillbillies to weird couple to profound icon to stunningly gorgeous. Maturity seems to be catching up to Tribeca, and in a good way. Certainly for the docs.
The Kill Team
After a decade of U.S. fighting in Afghanistan and after screening several dozen war documentaries, I was less than enthusiastic to view another. The in-your-face combat … the moral complexity of war … the ravishing of PTSD … Enough! Enough! No More! Well, maybe one more.   
While docs on America's longest war often deal with the "fog of war," The Kill Team explores what I call the "gray of war." Truth is not so much obscured as shaded; morality is less shrouded because right and wrong are somewhat clearer. Still, never expect real clarity in war.   
A group of U.S. soldiers in Afghanistan – self-named "the kill team" – murder several Afghan civilians for the sheer excitement. One soldier, Specialist Adam Winfield, is looked upon as a possible "snitch" and is threatened. In fact, Specialist Winfield had been informing on the group to his father back in the States, who was attempting to notify military authorities. Specialist Winfield then participates in a murder. Was he coerced? Was he a willing participant? Subsequently, all members of the Kill Team are charged with premeditated murder, including Winfield.  
As the drama unfolds, this captivating documentary takes us down a different road to view America's longest war. The fundamental facts are clearer, but the final judgment is still unsettling.       
 [The Kill Team was awarded Tribeca's World Documentary prize.]
Dancing in Jaffa
Born in Israel with Palestinian mother and Irish father, raised in America, internationally acclaimed ballroom dancer Pierre Dulaine has a brilliant idea: return to the town of his birth, Jaffa, and teach Muslim and Jewish children to dance – dance together as partners!  
His first problem is enlisting several schools. After some effort, he succeeds. Next is convincing the Jewish and Muslim pre-teens that touching their dance partner is not evil. This required more than "some" effort. Dulaine becomes frustrated … the children are distraught … the former professional dancer persists … racial animosity appears … there are flashes of anger! Brilliant ideas are not necessarily successful ideas.
Director Hilla Medalia crafts a simple story inside a complex situation. There are the big themes — ballroom dancing will boost the children's self-esteem and bring the two warring camps together in happy harmony — but Dancing in Jaffa is really about transcending the conflict on a dance floor. As the children both struggle against and comfortably embrace the entrenched social prejudices and ethnic separation, in this truly delightful film spunkiness coexists with narrow-mindedness and hope with hopelessness.
As the story builds to the grand finale of a dance competition, the question remains: will Pierre Dulaine's gallant efforts succeed or collapse? We think we know, but we're not sure.  
Oxyana
Prepping for a film can run the gamut from devouring everything written to doing absolutely nothing. I'm an absolutely nothing man. But the next film required a little preparation. Inserting a hand into my backpack, scratching for the pill bottle, I unscrew the cap and flick several (prescribed) white tablets into my mouth and with a swig of Aquafina water swallow the little white gems. And I was prepared. I hoped.
Oxycontin is America's number one most abused drug, West Virginia is supposedly America's number one illegal drug state, and Oceana is a small hillbilly town severely hooked on "the big enchilada" drug. Sitting in a New York theater on 23rd Street, with a bag of popcorn and a buzz rising, I felt prepared.
Nested in the lush green mountains of West Virginia, Oceana is known for coal mining and Oxycontin swallowing. (The film's title, Oxyana, combines the words Oceana and Oxycontin.) Unemployment and poverty continue to grip Appalachia, along with the more recent "prescription drug epidemic." Locals, a good people yet a people struggling, use the adjective "prescription" as if this somehow makes the illicit less illegal.
Director Sean Dunne channels us into the beastly heart of the drug community and gives voice to its whacked residents. Addicts and non-addicts ruminate and elaborate on the collapse of their small town and the death of the American Dream. Appalachia as failure and drugs as hope is an old twisted story. Dunne, however, brings freshness to the old and emotionality to the twisted. The addicts crawl inside us and we're left shaken. 
The story of Oxycontin-zapped America should have Americans crawling under their beds in shame. On the other hand, with so much Oxycontin stashed under their beds, there's probably not room.
[Sean Dunne won Tribeca's Best New Documentary Director award.]
Cutie and the Boxer
 From gruesome murderers in Afghanistan to ripped townies in West Virginia, the Doc Gods took pity and sent me a
"Blow-Out" film — you enter with low expectations and exit totally elated.  
In Cutie and the Boxer, two Japanese, long-time residents of New York City, husband egotistical and wife grumpy, working as separate artists struggle under a near constant cloud of tension. Blow Outs don't forecast they're about to euphoric you.
Filmmaker Zachary Heinzerling's patient observational style slowly draws us into Ushio's and Noriko's life, their playfulness, their struggles – draining financial struggle, her struggle for space and recognition as a creative artist. Yet, the stress never builds to an explosion. The home movies add a delightful touch, the music is unobtrusive yet moving, meanwhile the relationship-wrecking demons slowly fade into the background, which lift this quirky, seductive film higher. 
And suddenly I was on the floor — blown there not by the nasty Oxycontin, but by the delightful Cutie and the Boxer. 
Gore Vidal
 Ten minutes into Gore Vidal: The United States of Amnesia, I have a vision – from Gore Vidal, not the little white gems. The American body is being administered a monster dose of Roto-Rooter followed by a vicious blowtorching. The unclogged, helpless dumb beast is left to smolder. "It was our only option" a narrator informs, "Gore Vidal is dead and our country is nuts."    
Actually, for 89 minutes Vidal is very alive, much more alive than me. Zipping from literature to politics to culture to history, slashing Norman Mailer and stomping William F. Buckley, the American queen of social criticism presents a stupendous performance that nearly seizes-up the audience's brain. Filmmaker Nicholas Wrath weaves Vidal's phenomenal intelligence, jarring wit and ruthless irreverence into a grand cinematic tapestry. For 89 minutes I'm mesmerized.   
A tidbit from Vidal: "Style is knowing who you are, what you want to say and not giving a damn."  
Gore Vidal: The United States of Amnesia reminds us – and we do need reminding — that America is in a pickle of a psychos and we no longer have any shrinks. God help us! The Doc Gods hear, and they respond.   
 Raw Herring
It's not usual that the cumulative effect of viewing docs is a heavy case of the drools – the typical doc fare can be brutal, turning your nerve endings into artillery rounds and your brain into mincemeat. But there are antidotes, a fail-proof one is — drum roll, please — Leonard Retel Helmrich.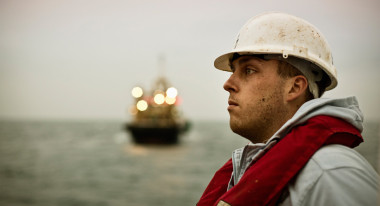 Co-directed by sister Hetty Naaijkens, Raw Herring is a gorgeous painting … an exquisite poem dancing across the screen … a main-liner to your soul. There are the Helmrichs' customary long takes and close-ups of subjects, camera twists and turns on a conveyor of smoothness. It's a stunning film to watch!
This tour de force chronicles Dutch fishers on one of only two remaining Netherlands-registered herring ships — raw herring is a serious delicacy in Holland. The men engage in work and play, but the surface is not really penetrated. Although the story-line may be too thin and the subjects not developed enough, for me anyway, it's hard to complain when you've just watched a visual masterpiece.
This cinematic slurping from gruesome to ballroom to stoned to weird to profound ends, then, with the gorgeous. But the good never die young — or they shouldn't die young. With gripping story and excellent craftsmanship the good docs are off to the film festival circuit, to the cyber market, to theatrical releases. So you have plenty of opportunities to view remedies for whatever ails you — from despondency over your wacked country to the drools sinking your social life.