Back to selection
Eating a Monica Bellucci By the Sea: The 64th San Sebastián Film Festival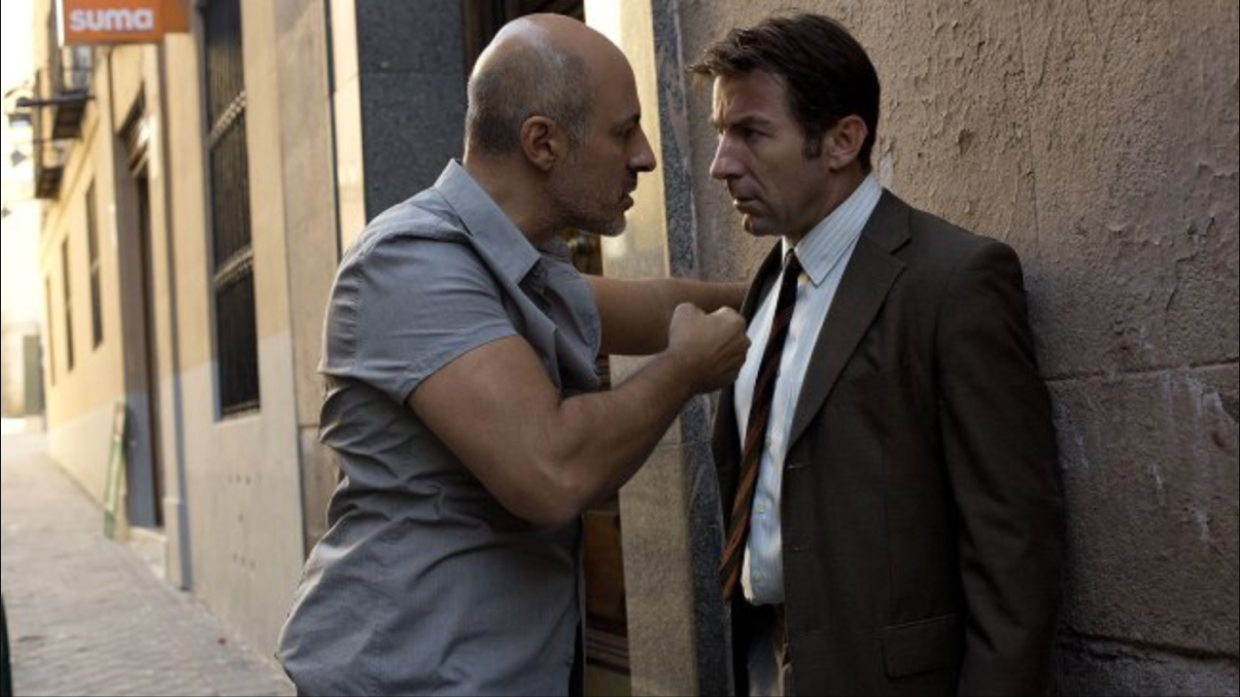 May God Save Us
San Sebastián may have a population of less than 190,000 but when it comes to culture and gastronomy the Basque seaside resort punches well above its weight. It combines the two during its annual film festival, even going so far as to team up with local bars to offer movie-themed pintxo snacks and a bottle of beer for less than $3, with names ranging from the elegant Monica Bellucci (roe and smoked herring perched on bread), to the less cerebral Porky's (braised ham, pepper, onion and cheese) and the frightening Tarantino, which features a mushroom whose name translates as "trumpets of death".
This year is a particularly proud one for the northern Spanish city as it shares the title of European Capital of Culture with Wroclaw in Poland. In his introduction to the 64th edition, director José Luis Rebordinos pointed out: "The defence of cultural diversity has become more necessary than ever today, when it is essential to prevent differences between languages, societies and nations from becoming instruments to intensify hatred, hostility and intolerance.
"It is vital to stress their potential as means of communication, discussion and understanding for achieving improved coexistence between all of us."
There was plenty of diversity throughout the programme, with the top prize Golden Shell going to Chinese drama I Am Not Madame Bovary, directed by Feng Xiaogang, while Hang Sang-soo won the directing Silver Shell for Yourself and Yours.
Regrettably, I missed those films in a bid to make sure my watching diversified away from the main competition but Vadim Rizov wrote about the latter in Toronto. I was pleased, however, to see Spanish director Rodrigo Sorogoyen and co-writer Isabel Peña take home the Jury Prize for Best Screenplay for their tense and elaborately plotted May God Save Us, which had its world premiere at the festival.
The Spanish-set thriller stars the excellent Antonio de la Torre — a versatile veteran who deserves to be known much more widely outside Spanish-speaking countries — as a stuttering and intense detective whose introspection and attention to detail stand in sharp contrast to the volatility of his partner (Roberto Álamo), whom we meet fresh from hospitalizing a fellow cop during a squadroom row. Although the meat of the plot involves the two of them aiming to apprehend a serial rapist and murderer, it is its depth of characterization that marks it out as Sorogoyen explores the state of institutions, male/female relationships and the nation while rarely letting the genre element falter.
Another film proving surprisingly brutal and multi-faceted was Lady Macbeth, a period adaptation of Nikolai Leskov's novella Lady Macbeth of the Mtsensk. It charts the chilling descent into violence of young Katherine (Florence Pugh, in her first leading role, and a name to watch), who is sold into a loveless marriage to an older man (Paul Hilton) in 19th century rural England. An initial affair with a roughly hewn groomsman (Cosmo Jarvis) suggests a trip into Bronte or Harlequin Romance territory but debut director William Oldroyd has a darker destination in store.
His representation of the period is shorn of the usual heavy drapes and fussy interiors,stripped back so that the rooms offer a sense of chilly abstinence rather than comfort — beautifully contrasted with the lush, moist greens of the rural landscape where his protagonist finds warmth despite the cold. As Katherine's love comes under threat, she tips over into a dangerous obsession that unfolds in ways that seem all the more shocking because of the period setting.
Away from the Official Selection, the festival's long-term commitment to Basque cinema continues to go from strength to strength. The festival offices have moved to a new permanent home in the past year in the city's Tabakalera International Center for Contemporary Art. This cultural hub, which offers beautiful panoramic views of the city, is a converted former cigar factory that now houses galleries, a Basque film archive, community spaces, artists' workshops and a cinema. It has also entered a partnership with the festival to offer the Zabaltegi-Tabakalera prize in one of the festival sidebar selections. The inaugural €20,000 ($22,500) prize went to Thorsten Schütte's Eat That Question: Frank Zappa in His Own Words.
The Capital of Culture honor also resulted in omnibus film Kalebegiak, which along similar lines to New York, I Love You or Paris je t'aime, aims to showcase the city — the title translates as "looking at the streets." It comprises 12 short films directed by some of the leading and upcoming names in Basque cinema, including Julio Medem (Sex and Lucia), Luiso Berdejo (writer of [REC]) and Asier Altuna (Amama) and fully deserves to make a name for itself on the festival circuit in the coming months.
The films, which run at 10 minutes or less, range from the gentle childhood tale of love and adventure Txintorro, directed by Gracia Querejeta, to Medem's period drama The Royal Whale, which sees Queen Maria Christina take an unusual boat trip in the bay. What is most impressive about the collection, however, is that the directors are looking to scrutinize the city as well as celebrate it. The reality of homelessness is examined by Imanol Uribe in documentary La casa del frio (House of the Cold), which opens a door into the lives of those forced to live in the city's cramped hostel by night and walk the streets by day, while September, directed by Altuna and Telmo Esnal, is a gripping tale of suspense that shows both the joys and perils of the sea.
The festival also continues to actively pursue diversity in its industry programs, this year announcing a Glocal in Progress initiative that will screen post-production European movies in non-hegemonic languages (those not in English, French, Italian, Spanish or German) for producers, distributors, sales agents and programmers in 2017, in a bid help their completion and broaden their circulation beyond their specific regions. These are, the festival argues: "Grains of sand which, gradually, every year, the Festival unfailingly contributes to ensuring cinema continues to act as the arm of understanding, solidarity and commitment we need so badly."