Back to selection
A Digital Camera Built Like a Film Camera: The Black Betty
The Black Betty is a custom made camera that is quite simple in nature: an SI-2K Mini and a Mac Mini housed in one unit. What separates this from rest of the digital cinema crowd is its form factor: it's actually built like a film camera.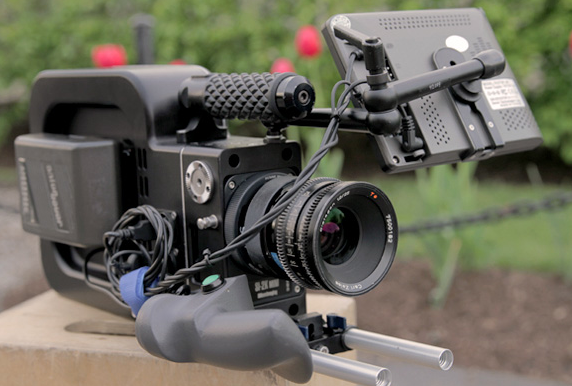 As technology progresses, things get smaller. We now have cameras like the Blackmagic Pocket Cinema Camera that shoots RAW video (soon, currently only ProRes) and is no bigger than a point-and-shoot — all for $1000. This is awesome. However, the issue is that filmmakers don't seem to take advantage of the small form factor — they want to adapt this camera to behave like the Hollywood big boys. Cameras like the Blackmagic cameras, DSLRs, REDs, etc. tend to get rigged out to give it the feel and weight of a film camera.
And then you end up with something like this: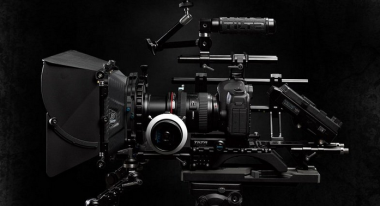 Adam Van Voorhis and Mike Szegedi set out to make something different, something that recalled their film school days of shooting on 16mm film cameras like the ARRI SR2.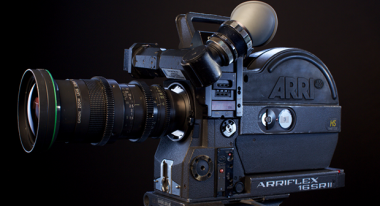 Here are the specs:
– shoots 2K Cineform RAW at adjustable compression levels to SSD drives
– 11 stops of dynamic range
– ISO range of roughly 160-500ASA
– interchangeable lens mount
– 2/3″ sensor
I know that the small sensor might be a bummer for Super35 and full frame fans. But as you can tell from the video at the top, images speak louder than words.
The image is quite beautiful and filmic. Then again, if it's good enough for Danny Boyle and Anthony Dod Mantle… Here's what Mantle had to say about the SI-2K mini, which he used for a lot of Slumdog Millionaire and certain scenes in 127 Hours:
The SI-2K's handled the highlights amazingly well. I have since shot on the Red camera and found I had to be more wary of clipping the highlights in Scandinavia than I had to be with the SI2K in scorching India.
The computer is controlled through a touchscreen interface, like the Blackmagic cameras. The one thing I think consumers will desire from this camera is a viewfinder/EVF solution. Perhaps we'll see that in the Mark II.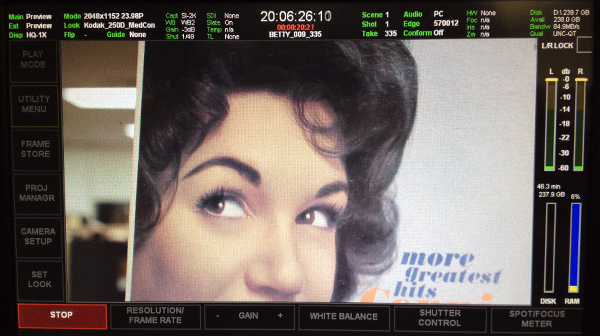 No word yet on pricing and availability. To learn more about technical specs and the creation of this camera, visit Black Betty Camera.