Back to selection
Cannes 2013: Veterans Return to the Croisette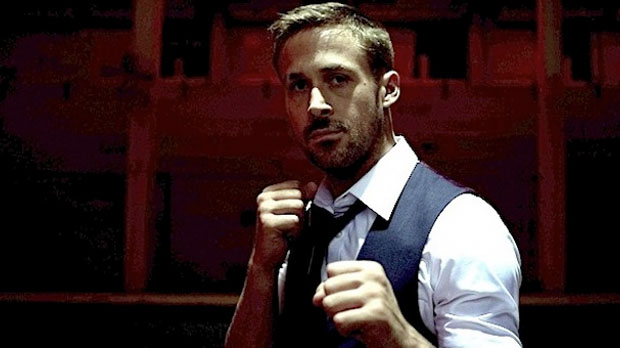 Only God Forgives
There's a good reason James Toback named his new Cannes-set showbiz documentary Seduced and Abandoned (unspooling here May 20). No other film festival is quite as alluring – and none has an audience as uniquely emotional. As the world's premier showcase for cinema, Cannes is arguably the most extravagant way to introduce a film on an international stage. That said, expectations are high and reactions can tack violently from swoon-worthy praise (Michael Haneke's 2012 drama Amour received the most recent tsunami of adoration) to outright condemnation (just ask Johnny Depp or Vincent Gallo about their respective directorial fiascos, 1997's The Brave and 2003's The Brown Bunny). Programmers also want to choose works that are rigorous and enlightening, which means that thrill-seeking viewers are regularly conditioned to boo when a movie doesn't deliver on a superficial level. (Sorry, Tarantino fans: make way for Pedro Costa!)
The uniquely hothouse atmosphere, one that nurtures aspirations of transcendence despite outsized carnival dimensions, gives Cannes a Fellini-esque sense of lunacy and a very palpable (if not unreasonable) hope for watershed masterworks. High expectations mean high stakes, and the ones who fare best are the veterans. It's no surprise to see familiar faces such as Steven Soderbergh with the Liberace biopic Behind the Candelabra (his sixth film in Cannes), Arnaud Desplechin with the English-language psychology drama Jimmy P. (his sixth), Paolo Sorrentino with Roman romance The Great Beauty (his fifth), James Gray with period piece The Immigrant (his fourth) or Baz Luhrmann with the snazzy-jazzy lit pic The Great Gatsby (his third, and his second one as the Opening Night selection). Even among these old hats, Joel and Ethan Coen stand apart: after winning an unprecedented three prizes including the Palme d'Or on their first try, with Barton Fink in 1991, they have attended with a half dozen more films. Inside Llewyn Davis, their take on the '60s Greenwich Village folk scene, will be their eighth in competition.
Sentimental favorite and longtime Cannes visitor Roman Polanski will be returning for the first time since his 2002 film The Pianist won the festival's top prize. His latest is another play adaptation (following 2011's Carnage), David Ives' kinky two-hander Venus in Fur, starring Polanski's wife Emmanuelle Seigner and lauded Cannes vet Matthieu Amalric (he won Best Director in 2010 for On Tour and is co-starring with Benicio del Toro in Jimmy P.). Venus in Fur is even playing the same time slot as The Pianist, which unspooled at 8:30am on the very last day of the festival before nabbing its Palme d'Or at the closing ceremony the following night.
Cannes has a rich history of spreading its treasures throughout the duration of its two-week run, and that last day of the festival has a reputation for notable if not outstanding works — sometimes by auteurs that needed the extra time to finish their movies (Wong Kar-wai's In the Mood For Love played that morning in 2000). This year, the Saturday afternoon slot is filled by Jim Jarmusch's moody vampire drama Only Lovers Left Alive, starring Tilda Swinton. A last-minute selection, the film is reportedly racing to be ready for the berth. Jarmusch's last appearance, with 2005's Broken Flowers, earned him the Grand Prix; do not be surprised if the filmmaker is on the award stage the next day.
Anticipation also runs high for filmmakers less associated with Cannes. Asghar Farhadi makes his first appearance on the Croisette with his follow-up to the Oscar-winning Iranian film A Separation with the French-language The Past, starring Bérénice Bejo and Tahar Rahim in a story of another family wrenched apart by divorce. François Ozon brings his patented penchant for sexually charged drama with Young & Beautiful, his first in Cannes since 2003's Swimming Pool. And after attending with About Schmidt in 2002, Alexander Payne makes his second trip to Cannes with Nebraska, his road trip dramedy starring Will Forte and stalwart '70s actor Bruce Dern. (This film might be the sentimental favorite, since Cannes last awarded a road trip movie in 1973, for Jerry Schatzberg's Scarecrow; and this year's jury president Steven Spielberg first dazzled Cannes with 1974's road trip actioner The Sugarland Express.)
Possibly the hottest and certainly the hippest big-ticket event will be the debut of ultraviolent Thai-set revenge flick Only God Forgives, Nicolas Winding Refn's reteaming with Ryan Gosling after the 2011 Cannes sensation Drive. And the biggest question mark is James Franco's As I Lay Dying, his adaptation of the difficult stream-of-conscious multi-narrative classic by William Faulkner.
As with every year at Cannes, the competition selections are only part of the picture. The most intriguing Out-of-Competition pick is J.C. Candor's All is Lost, starring Robert Redford as a man adrift at sea in a role with reportedly almost no dialogue. The Un Certain Regard sidebar has Sofia Coppola's star-obsessed house burglars in The Bling Ring; Claire Denis' thriller The Bastards; and XXY director Lucia Puenzo's Wakolda (about an Argentine family who unknowingly lives with Josef Mengele). And the closing night film for the Critics Week sidebar is an omnibus film 3X3D, with a trio of 3D shorts, with contributions from Peter Greenaway and Jean-Luc Godard.
Directors' Fortnight opens with Waltz with Bashir director Ari Folman's The Congress, a trippy and loose adaptation of Stanislaw Lem's sci-fi novel which chronicles Robin Wright (playing herself) as she sells her identity for a studio to use in a virtual reality. But best (and possibly more surreal) of all is El Topo mastermind Alejandro Jodorowsky's return to filmmaking after more than 20 years with The Dance of Reality, an autobiographical look at his childhood in Chile. The psychedelic auteur will be represented by two films, in fact: Frank Pavich's documentary Jodorowsky's Dune takes a look at his visionary but failed attempt to film Frank Herbert's celebrated sci-fi classic (most infamously adapted instead by David Lynch in 1984). Being seduced and abandoned is clearly nothing new for the most challenging filmmakers; here's hoping Cannes continues to offer them the promise of redemption.