Back to selection
Cannes 2013: Jia's A Touch of Sin and Ozon's Young and Beautiful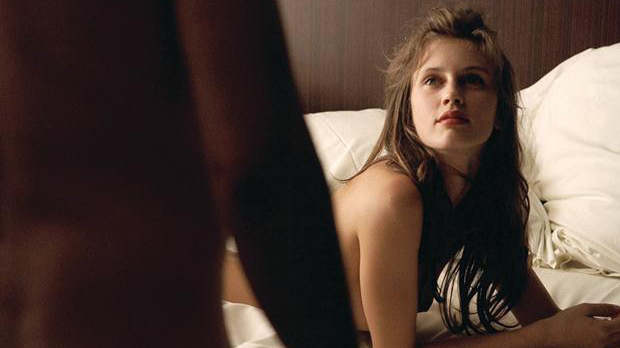 Marine Vacth in Ozon's Young and Beautiful
Negotiating Cannes is a unique challenge, especially for someone attending the festival for the first time. Although the festival is commonly associated with red carpets and other assorted glamour, my clearest memories of the festival entail trekking from a borrowed condo in Antibes early in the morning — thanks to the monumental patience of my wife who drove me in — to queue up with other journalists for an 8:30 press screening (finding those lines the first couple of days is an entirely different matter). Rainy weather early in the festival also seemed to undermine Cannes' reputation for sun and cinematic fun.
But thanks to the kindness of several Cannes veterans I met at the traditional dinner for American journalists at La Pizza, I was relatively prepared to find my way through the festival after a couple of missteps, even if I wasn't fully prepared for the feverish typing taking place in the press room and the wifi hotspots — internet access seems to be a form of currency around the festival— where hundreds of other journalists were also posting reactions to films and even photographing the video screens displaying the press conferences they were unable to attend.
Still, although looking at the festival itself was compelling enough, the films were, of course, the major attraction. The first couple of days of the festival featured two films I was looking forward to seeing, Francois Ozon's Jeune et jolie and Jia Zhangke's Tian Zhu Ding (A Touch of Sin), as well as an encore screening of Baz Luhrmann's frenetic adaptation of The Great Gatsby, which served as the opening night film, even though it has already been released in the United States.
Jia Zhangke's Tian Zhu Ding provides a multi-faceted glimpse of modern China, using four stories that take place across four different provinces. Although the stories are told through Zhangke's typical social realist lens, the film includes a number of scenes of stylized violence that help to underscore the challenges associated with China's rapidly evolving economy and culture.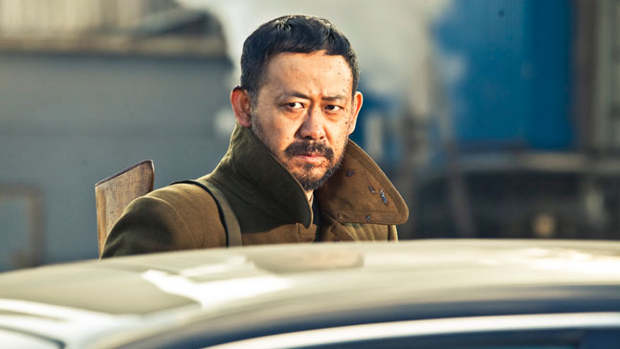 The first segment tells the story of Dahai, a miner who returns home to settle a score with an old rival from high school who owns the factory where most of the community works. Angered by the corruption in his town, Dahai sets about getting restitution, first by attempting to write a letter to the capital complaining about the fact that the factory owner isn't sharing the wealth with the town as he had promised (only to be foiled when he can't provide the post office with a full address) and later by threatening the factory's accountant and others with a gun. The second section tells the story of a young migrant worker who returns home for the New Year. Like Dahai, the worker adopts the use of a gun as a means of obtaining power.
The third story focuses on a receptionist at a sauna who is accosted by one of the customers who mistakes her for a masseuse and wants her to provide sexual favors. Despite her repeated rejections, the john continues to persist until she slices him across the chest in an almost operatic style. The final segment depicts the story of a young factory worker who is forced to run away from his job when he is unfairly blamed for an injury to a co-worker. Told that he would be forced to work for two weeks for no pay, he chooses to leave instead, finding work in a business hotel that caters to wealthy clients and features highly choreographed shows in which prostitutes march out in elaborate costumes. But after discovering that he cannot accept the idea of permitting his girlfriend to continue working there, he returns to his original factory where he makes a dramatic choice that seems to illustrate a larger uncertainty about the future.
Also relying on a somewhat self-conscious narration, albeit with far different results, Jeune et jolie (Young and Beautiful) by François Ozon focuses on the coming-of-age story of Isabelle (model-turned-actress Marine Vatch) over the course of four seasons, starting just before her 17th birthday. The film opens during the summer as Isabelle and her family are spending time at their vacation home on the beach, and as Isabelle is beginning to explore her sexuality.
At the start, Isabelle appears to be a typical teenager, celebrating a birthday and assessing her attraction to Felix, a German boy, with whom she decides to lose her virginity. The second segment, Autumn, depicts her return home, where we are reintroduced to her as she rides an escalator into a sterile downtown hotel, and we learn that she has begun turning tricks after school, arranging them through a webpage and a cell phone that she has purchased. Initially, little psychological explanation is given for her behavior. She seems to view the sex indifferently at first. The scenes play with issues of performance and identity, with Isabelle showing up for her appointments wearing business attire (borrowed from her mother) and leaving in her high-school clothes. Other than Georges, an older gentleman who becomes a regular, most of her clients are treated relatively anonymously, almost as if Isabelle doesn't even notice them.
Like other Ozon films, the narrative becomes a source for play, in a self-conscious approach analogous to Hitchcock, rather than for delving deeply into character. Mystery and intrigue become the backdrop for thinking about narration itself. In this sense, Jeune et jolie also plays with one of Ozon's other obsessions: the processes of seeing, observing, watching, and voyeurizing. Isabelle is, quite frequently, the object of others' looks. The film opens with the viewer looking through a set of binoculars as Isabelle sunbathes on the beach, but this moment of apparent voyeurism takes on a somewhat different meaning when we realize who is behind the lens. In other scenes, characters are caught unaware, often in moments of private intimacy. Later, after her mother discovers that she is a prostitute (through a convoluted set of circumstances), her younger brother listens as she confesses, describing her routine, but again, offering little psychological motivation for her actions, even when her mother requests that she see a therapist.
Eventually, Jeune et jolie seemed to wear a little thin. The decision to refrain from blaming Isabelle for her actions is warranted. But, while the film's self-consciousness is designed to license a level of voyeurism, it never quite takes the exploration of these issues to a new way of thinking about how cinema plays a role in producing or shaping visual and other pleasures.
Still, both films provided a welcome introduction to Cannes, offering an introductory taste of the diversity of films to come. I'm still learning to navigate the ebbs and flows of the crowds that line the Croisette and stand outside the Palais, many of them hoping for a red carpet glimpse of stardom — some photographers even erected platforms on ladders to get a better view — while others hold signs hoping that someone can spare a ticket to a late-night, black-tie screening. But later that night, in the relative quiet of Antibes, I can breathe just a little as I await the next morning's early press screening as the festival becomes a little more routine.