Back to selection
Errol Morris Lets Loose on The Act of Killing Controversy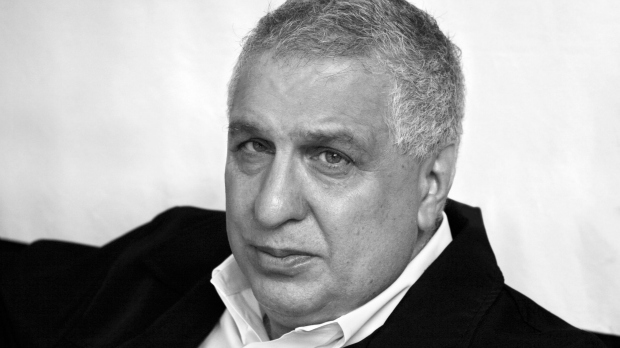 Errol Morris
Banging away on Twitter, does Errol Morris have a point? Or does he just need another scotch and water? 
Friday night, respected filmmaker Errol Morris fired off two quick tweets. Morris and Werner Herzog are the executive producers of The Act of Killing, which had its New York theatrical opening on Friday. In Friday night's tweets Morris seemed annoyed and confused — actually, pissed and baffled. The two tweets were posted at 10:51 and 10:53 (EST):
Tired of hearing people complain that "The Act of Killing" does not provide enough background, historical context, etc.

Hey, read a book.
Wait, aren't background and historical context in documentaries crucial, even for one as unique and emotionally charged as The Act of Killing? They enable viewers to connect to the story on the screen and trust the filmmaker is presenting the truth. Truth is a commodity that doc makers squander at their own risk. Remember the anger directed at Katherine Bigelow because Zero Dark Thirty bent the reality of torture? Heavy reality is nothing to toy with.
It's been reported that a sizable number of audience members regularly walk out of The Act of Killing because the horror on the screen is too disturbing to watch, a horror from killers reenacting killings they performed over half a century ago. Serious stuff, shouldn't we have significant background and context?
Further, reading is a commendable activity, nothing to be sneered at or flippantly dismissed. Reading quality books expands the mind and deepens our human connections. Do documentary filmmakers really have to — my thoughts are interrupted, vanish, by another tweet:
If a movie provides the same information that could be contained in a book, it shouldn't exist. (I'm not sure about vice versa.)
What is underlying this tweet? Let me wing it: Maybe Morris is saying The Act of Killing does not present as much information as a book, nor should it. That's what his three tweets in three minutes seem to say.
Morris is dealing, however, with apples and oranges … verbal learning and visual learning … one dimensional feeding of the brain and many channels stirring up emotions and cognition. I don't expect to come out of a good film feeling the same as when I wrap up a good book. Maybe Morris' complaint is with those who expect the same brain-feed of details that exist in the written word to also exist in a story dominated by visual images. But film operates in another universe, delivering a more visceral, deeper soul-slam. No one exits a book because it's too emotionally charged.
At 12: 45 AM, another tweet:
Talked to my co-executive producer today. And remembered why I make movies. (It's the craziest thing you can do with your life.)
Clearly, Morris is shaken by the criticism of The Act of Killing. Why? The film reviews have been fantastic — garnering a 98 percent approval rating on Rotten Tomatoes — and viewer support for the film has been overwhelmingly positive. Public discussion has begun on a mega-atrocity that has been silenced for decades. What does Morris want, everyone to be on board? That never happens.
At 12:45 Saturday morning another tweet:
Why does Hamlet reenact the murder of his father…? "The Murders of Gonzago," http://slate.me/153zir9
This tweet links to an article that Errol Morris wrote a week prior for Slate, "The Murders of Gonzago," which is substantially about the background and the context that some have accused The Act of Killing of omitting. Morris writes:
"The finished film was shown for the first time at the Telluride Film Festival. After the screening, I got into an argument with a critic who told me that he knew less about the Indonesian genocide after seeing the film than he did before — that the film provided insufficient background information and little historical context. Hard to argue. The critic was right. But I believe he misunderstood what Oppenheimer [director of The Act of Killing] was trying to do. Oppenheimer is not offering a historical account of what happened in Indonesia, but rather an examination of the nature of memory and of history."
Ugly! That phrase, "the nature of memory and of history," sounds wishy-washy to me. A vague expression when pinned on the debate ropes, a watery attempt to kick the discussion upstairs to swim with other abstractions where everything soon dissolves into a contest for the best blabber. On the other hand, Morris has clarified his thinking, which makes sense. But watch that word "sense," which in this case yanks me inside myself and to another war. I fought in the Vietnam War, volunteered to fight in the Vietnam War, and was completely satisfied to be stupid about Vietnam and the war, until another avenue of reality roared into my life. Not from a film, not from a book, but from several films and many books. Apples mixed with oranges sent me reeling where only sense can go — to the truth.
Although I detest the wishy-washy, I have to agree that memory and history are crucial for making us sane, possibly even civilized, although I wouldn't push that point.
In the mid-1960s, a few years before I went charging into the insanity of Vietnam, possibly a million Indonesians were slaughtered in their own country in the name of defeating the same "demon," called communism. The world never knew or never wanted to know or has forgotten this ghastly massacre in Indonesia. My country, the United States, may have been — or most surely way – complicit in the atrocity.
To know history you must have memory — memory from personal experience, memory from the written word, memory from the moving image. Film, however, cannot deliver complex history and enumerate details. It cannot deliver the "historical account" that the film critic at Telluride wanted, or the type of account. But film can slam your emotions and rip your conscience, leave you wretched and dogged by a persistent sense of horror. To grasp the nuances and the particulars of this horror, read a book.
That, it seems to me — after several tweets capped by a more substantial Slate article — is what Errol  Morris is saying. His messages ripped from annoyed to flippant to reasoned as they worked their way through last year's argument at Telluride to the responses following Friday's theatrical opening of The Act of Killing.
See the film. If seeing pushes you further, feed your brain with a book.