Back to selection
Roddy Bogawa Retrospective, If Films Could Smell, Opens at MoMA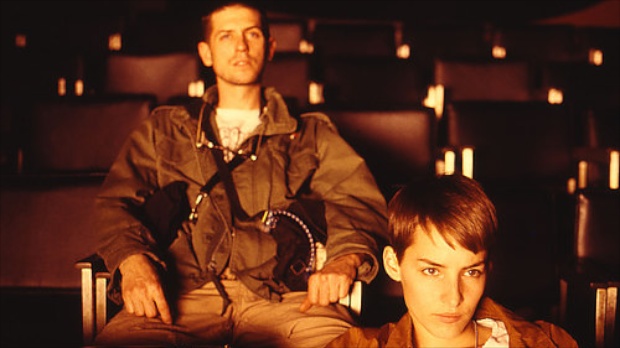 Roddy Bogawa's Junk
Opening tonight through September 23 at New York City's Museum of Modern Art is "Roddy Bogawa: If Films Could Smell," a retrospective of the provocative L.A.-raised, New York-based Japanese American filmmaker. From Assistant Curator Sally Berger's note in the program guide:
Born and raised in Los Angeles, Japanese American artist Roddy Bogawa (b. 1962) studied art and sculpture and played in punk bands before turning to film. In his youth, Bogawa struggled with a desire to assimilate until the punk scene gave him a way to truly express himself, and the DIY punk aesthetic continues to influence his work. Other influences include Andy Warhol, the 1970s avant-garde, and filmmakers like Chris Marker, Jean Luc Godard, and Yasujiro Ozu. He currently lives in New York City and works as a Professor at New Jersey City University.

Bogawa's work explores internal conflict, the relationship between individuals and their environment, and how identity is shaped by culture and history. He casts non-actors and actors side by side and layers his stories with metaphors, abstract material, and multiple narrative voices. His feature-length films, a unique blend of experimental and narrative styles, range from loosely (Some Divine Wind) and strictly (I Was Born, But …) autobiographical to science fiction (Junk) to documentary (Taken by Storm: The Art of Storm Thorgerson and Hipgnosis). All films are directed by Roddy Bogawa and made in the U.S.
At Artforum, Bogawa explained to Aaron Cutler the meaning of his series' title. An excerpt:
THE TITLE OF THIS SURVEY comes from a few sources, one being the Clash song "If Music Could Talk" and the other being Proust, who famously wrote about smell activating memory. I was thinking about what it would be like if films had a smell. Literally, they do: You can hold a roll of film to your nose after getting it back to the lab and it has this organic smell—nothing at all like a hard drive. Technology is changing everything now, memory included.

The day after Joey Ramone died, I took a camera with me to CBGB to document the things kids were leaving in his memory. While I was shooting someone's handwritten note, the smells of decades' worth of piss, blood, and puke started wafting into my nose and I started sobbing. I knew I could smell the movie right there. I wondered if I could evoke these emotions for other people.
Tonight's Opening Night presentation will feature two shorts, Those Fucking Ants and Exotic Nappon, along with perhaps Bogawa's best-known feature, 1991's Some Divine Wind. Bogawa will be present for a Q&A. Taken by Storm plays on the 19th and 22nd, and you can listen here to a podcast interview I did with Bogawa prior the film's premiere at SXSW a couple of years ago.
Check out the complete list of screenings at the link.