Back to selection
Sundance Day Two: Keep Going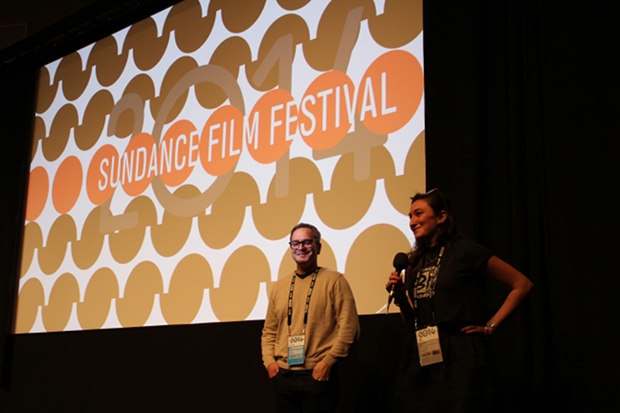 Is anyone else already exhausted? Day Two was about keeping energy up. Despite a late Friday night, a less than peaceful rest over at the crew condo, and once again forgetting to drink enough water, on Saturday we had to keep moving. It's pretty incredible how quickly the hours disappear. Waking up at 7A to realize it is quickly 6P and you have no idea how that could have happened. Where did the day go?
Day Two went to supporting fellow filmmakers, an extremely successful radio show, pouring over press breaks, and a long drive back and forth to Salt Lake City. I was so happy to make the premiere of Ping Pong Summer to support some close friends who worked on the film – and to cheer on Memphis' own Art Department (Bart Mangrum and Joie Todd Kerns) who also designed PPS. Tim and I went to our screening out at the Salt Lake City Library, which turned out to be pretty invigorating. The audience had really engaged, thoughtful questions and comments that were really appreciated. I wish we had more hours to just sit and communicate with our audiences. It surprised me how much of a difference taking just a few extra minutes with fans and viewers made. While it at first seemed like a schlep out to SLC, the trip proved to be a nice break from the busyness and bustle of Park City. It is easier to breathe for a minute when taking in the mountains at sunset.
We ended the day with a nice comment from a writer on unexpected champagneandheels.com who wrote, "Tim Sutton's Memphis is a poetic and sporadic slow dance kind of film around a young musician mucking his way through the everyday. If Stephen Shore and Gregory Crewdson made a film about a musician with Stan Brakhage, this would be it." We'll take it!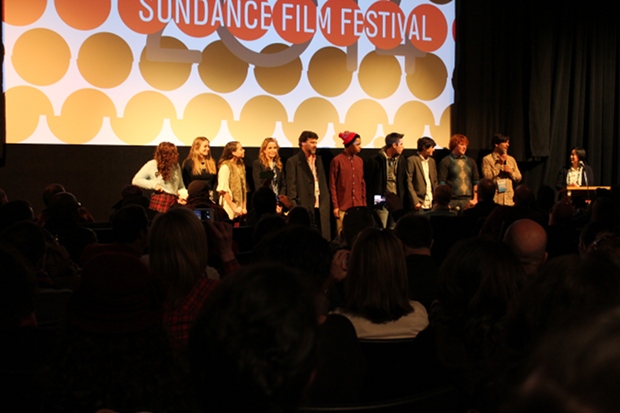 Director Michael Tully with his cast after the premiere of Ping Pong Summer.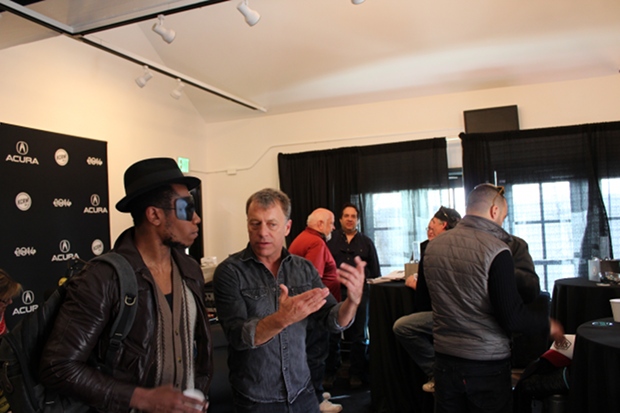 Willis with Chris Douridas after his interview with Tim Sutton on Los Angeles radio station KCRW.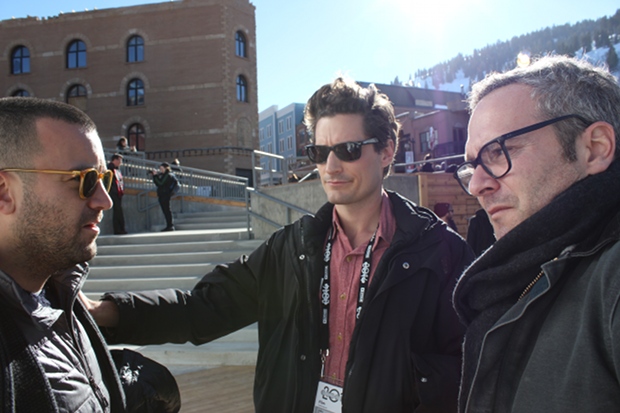 Team huddle – Memphis Publicist Martin Marquet, Producer John Baker, and Director Tim Sutton. Dynamite squad. Could anyone do this alone? The team is extraordinarily crucial to keeping everyone centered and enlivened.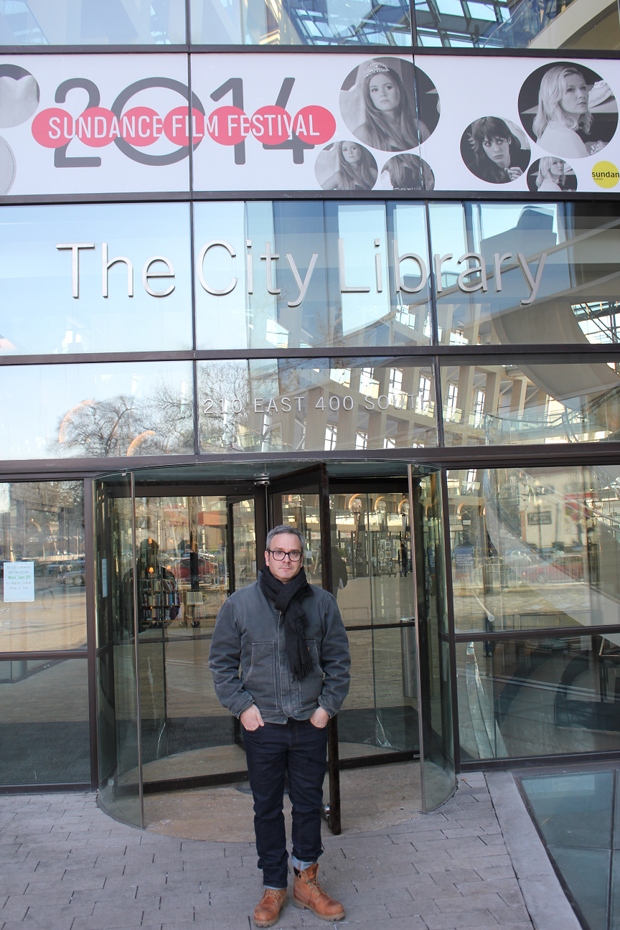 TS in Salt Lake City.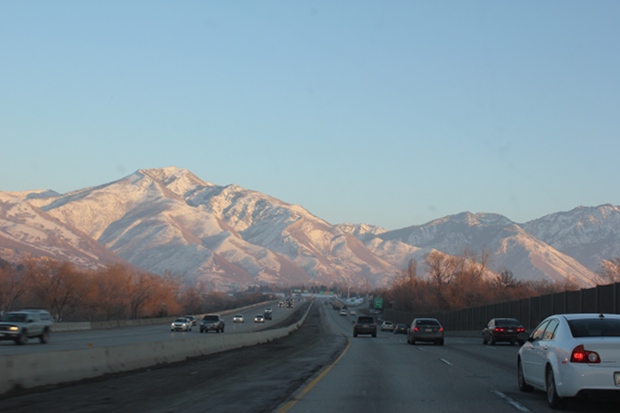 Driving back to Park City, we were able to take a moment to breathe and remember where we were.