Back to selection
Filmmaker is Seeking a Managing Editor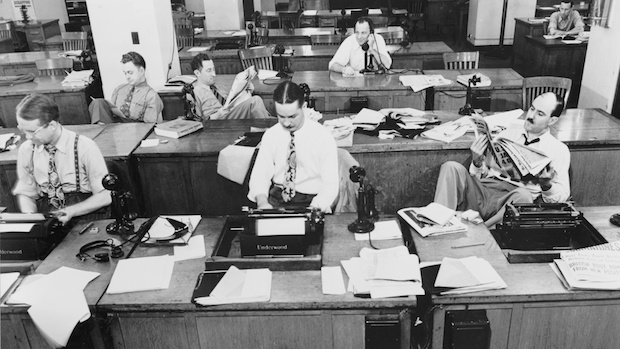 Filmmaker is seeking a Managing Editor.
This full-time, New York-based position oversees the production of Filmmaker's print issue and provides administrative and managerial support to the operations of our daily website. Our ideal candidate will have strong writing skills, superior administrative and copyediting abilities as well as a sincere interest in the world of independent film.
Nick Dawson, who has been our fantastic Managing Editor for the last two years, is leaving to pursue an exciting new opportunity, which I will let him tell you about shortly. (Congrats, Nick!)
If you think you or someone you know would be interested, further details about the position are below. And here are the listings on Media Bistro and LinkedIn.
Responsibilities include:

–day-to-day responsibilities of the print production, web functions and administrative needs of the magazine's editorial department.
–chief contact person for writers, photographers and production staff for both the print and web
–responsible for handling deadlines, delivery of content design and production of the magazine, shipping to the printer, invoices and general questions.
— work closely with Editor-In-Chief on the editorial direction for the print and web.
— point person for all production matters for the print and website.
— responsible for collecting all invoices and responsible for business matters regarding writer/photographer fees.
— write stories for print and web as needed
— knowledge of and interest in the independent film world
— review unsolicited submissions.
— coordinate with Advertising Director on ad placement.
— handle all archiving.
— manage newsletter and social media presence.

Desired Skills and Experience

Experience/skills needed: Minimum three years magazine/digital editorial experience preferred.

Strong copyediting skills, including online proofreading and copyediting, ability to work on deadline, contribute stories as needed and work on both web and print. WordPress skills and video shooting/editing skills a plus. Salary commensurate with experience, full benefits and pleasant work environment.
(Photo: The New York Times newsroom, 1942.)